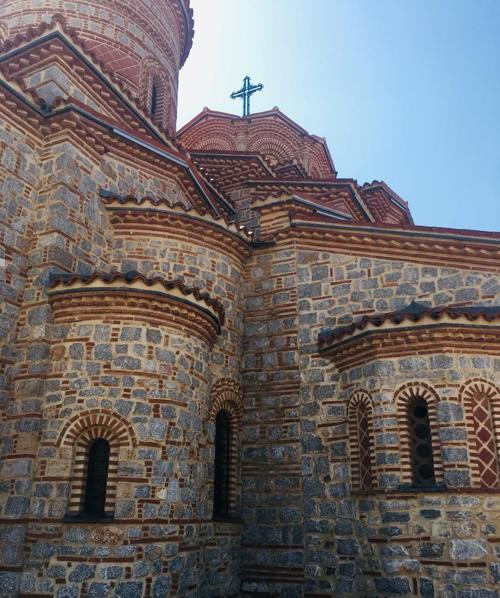 Occupation: "I am a multilingual eligibility worker (public servant) with the state of Oregon, Department of Human Services, Corvallis Processing Center office. I have worked as an eligibility worker for the state for the last 10 years, and I also just got my second job, part time census taker at the federal government. I am a cultural anthropologist as well (MA in Anthropology from OSU)."
Hometown: "Currently my hometown is Corvallis, Oregon (for the past 23 years), but I was born and raised in Skopje, Macedonia, and came to the U.S. at 25 years of age."
Exhibit: "The title of my exhibit is "My Macedonia" as I present Macedonia through my photography lenses, and I selected nine photographs printed on canvas, for this exhibit."
Location: Suite Nine, 460 SW Madison Ave. Suite No. 9, Corvallis
You have free articles remaining.
Medium: "Photography printed on canvas."
About the exhibit: "In this very first exhibit, I will show nine photographs taken in Macedonia during my travels there, as they speak to me the loudest. I am drawn to ancient basilicas, churches and archaeological sites, and I am fascinated by the history they speak now and the stories that they may tell. I am hoping to share my view of Macedonia, my homeland, with my audience, in hopes that they will experience what I did when I was there and when I was taking the picture. ... The next series that I have planned include 'Monoliths of Guatemala,' 'Timeless Cuba' and 'Ancient Peru,' among others."
Inspiration: "My photographs are inspired by the countries I visit and the beauty I see there that I like to share with the world. Many of these places are not traditional 'tourist sites' so I feel that sharing my work will contribute to bringing my audience closer to them."
Impact on viewers: "I would like my viewers to be transported into the time and place of the picture and imagine themselves there at that time ... whatever time that was, 10 centuries ago, or 20 centuries ago…"
Previous exhibits: "I have never exhibited my art anywhere before: this is my very first exhibit. One of my friends, Jennifer, inspired me to do so, and I am glad she did!"
What should people know: "People should know that my art is taken purely for pleasure, and I feel sharing it with my audience includes revealing yourself to them. Exposing yourself with your art makes you vulnerable, but that's OK!"