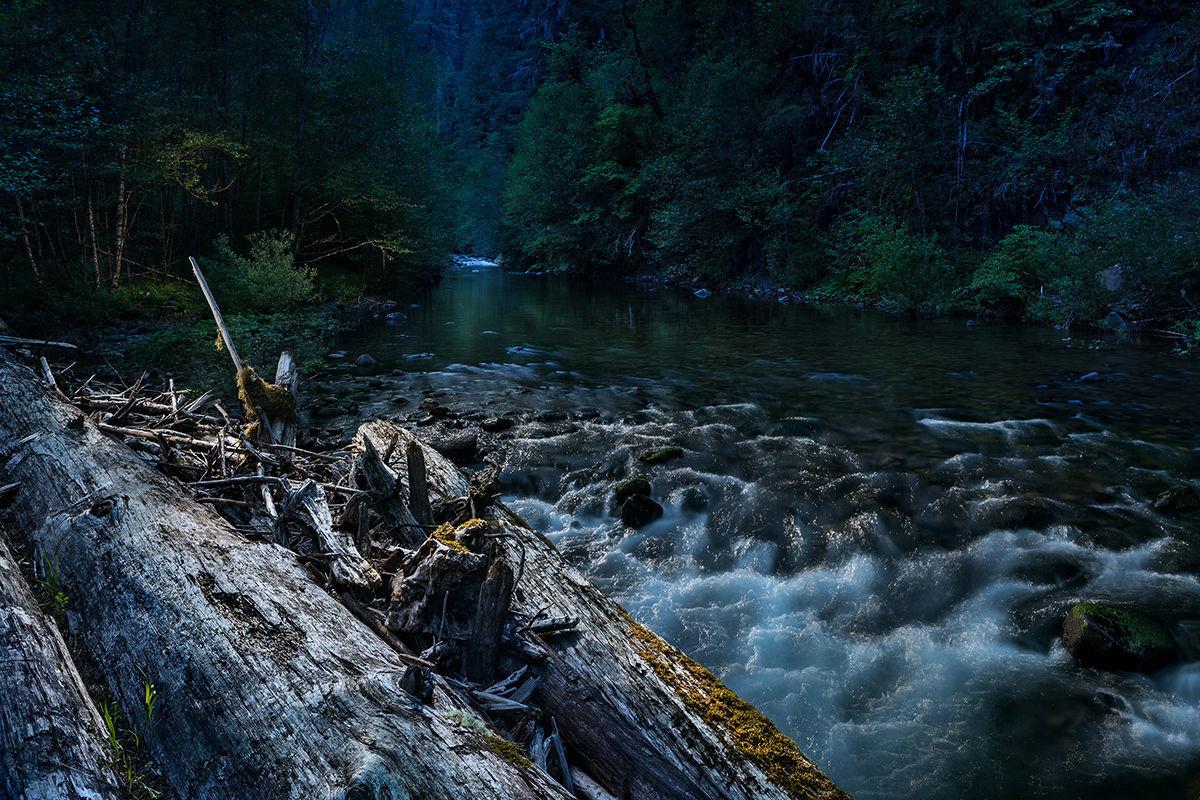 The Joan Truckenbrod PopUp Gallery, 517 SW Second St., Corvallis, is displaying a new exhibit of photographs from Oregon State University's Andrews Experimental Forest taken by Philomath artist David Paul Bayles.
The exhibit, created while Bayles was an artist in residence with the forest, will be on view through Aug. 11.
An opening reception will be held Thursday, July 19, from 4 to 7 p.m. during the Corvallis Arts Walk.
"The H.J. Andrews Experimental Forest is a place of inquiry for scientists, writers, artists and musicians," Bayles writes in his artist's statement for the show.
"My artist in residency at The Andrews came at a perfect time for two reasons. I had been documenting the industrial tree plantations of this area for a few years and really wanted to see what this part of Oregon looked like before we so radically altered the landscape. I also wanted to shake up my own creative process."
"When I entered the magnificent old growth forest at the center of the Andrews, I had the overwhelming feeling of being at home. Not a physical home, but a deeper more spiritual home. I realized quickly that my experiment would be to photograph what I felt. As a documentary photographer this was a departure that required me to ask old questions in new ways."
"These thirteen photographs were made this spring using a very technical 'Painting With Light' technique to create images that dance at the edges of reality. During the time I was photographing I became intrigued by the technology employed by scientists to gather data."
The reception and exhibit are free. PopUp Gallery hours are every Saturday, 1 to 6 p.m. and by appointment by contacting Bayles at 541-760-9696 or david@davidpaulbayles.com.