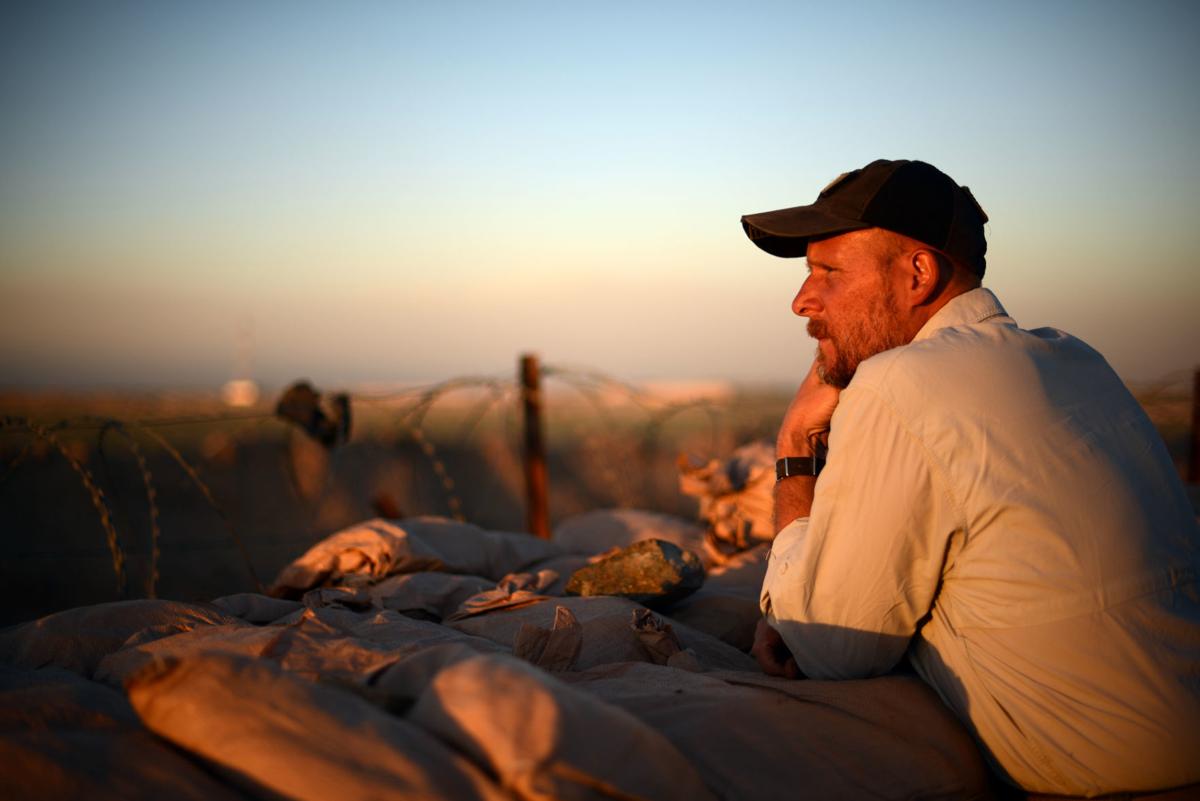 Work by David Gilkey, an NPR photojournalist killed while on assignment in Afghanistan in 2016, will be on display through May 23 in the Fairbanks Galley at Oregon State University in Corvallis.
The exhibition, "Reporters Without Borders and Pictures on the Radio Present A Tribute to David Gilkey," honors and remembers the photography of Gilkey, who was killed along with NPR's Afghan interpreter Zabihullah Tamanna, on June 5, 2016.
A Portland native, Gilkey studied photojournalism at OSU and worked on the Daily Barometer newspaper and provided photos for the yearbook.
Gilkey was 50 when he died. His career as a photojournalist chronicled pain and beauty in war and conflict, including genocide in Rwanda, famine in Somalia, the earthquake in Haiti, the Ebola epidemic in Liberia and war in Gaza, Iraq, Afghanistan and the Balkans.
An opening reception will take place in the gallery from 4:30 to 6 p.m. Thursday, May 2. NPR "Morning Edition" host David Greene and "Pictures on the Radio's" Claudine Kent will speak at the event, which is free.
Later that evening, a panel discussion on local and regional journalism will be held from 7 p.m. to 8 p.m. in Memorial Union Horizon Room. The panel will be moderated by NPR sports reporter Tom Goldman and will feature Greene as well as KLCC's Anni Katz. The event is free.
The Fairbanks Gallery of Art is OSU's professional art gallery. Its mission is to initiate, produce, and present scholarly visual art exhibitions to advance contact and dialogue with original works of art as a part of liberal arts education.
The gallery is located in Fairbanks Hall, 220 SW 26th St., Corvallis. It is open Monday through Friday from 8 a.m. until 5 p.m., and Saturday and Sunday 1 p.m. to 5 p.m. Hours are until 8 p.m. on the third Thursday of each month for the Corvallis Art Walk.