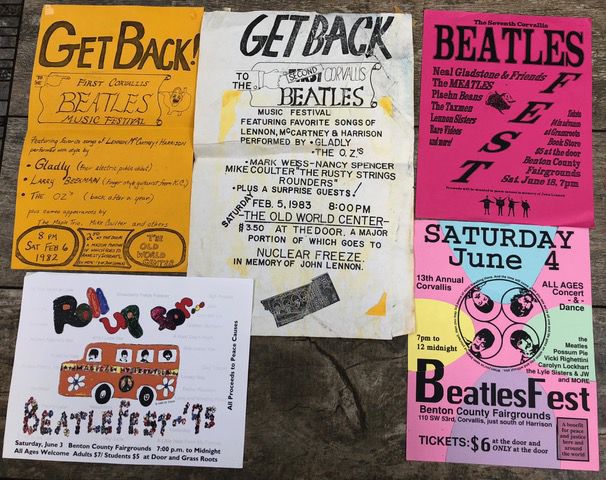 The Best Cellar Concert Series will be recreating the old "Beatle Fest," an acoustic evening of Beatles music, 7:30 p.m. Friday, June 15, in the sanctuary of the First United Methodist Church, 1165 NW Monroe Ave., Corvallis.
Beatle Fest, which ran for 19 years starting in 1982 at the Old World Center, featured Beatles songs performed acoustically by a wide variety of musicians. The festival, created by George Beekman, attracted such large crowds it had to be moved to the Benton County Fairgrounds in 1987.
George Beekman will emcee Friday's concert and tell a few stories from the past. Musicians performing include Barbara Gladstone, Fred Towne, Audrey Perkins, Pete Kozak, Nils Nilson, Jeanne Holmes, John Bliss, Bryan Yorgey, Bill Pfender, Mark Weiss, Cliff and Chere Pereira, Paul Regan, Joel Garfunkle, George and Larry Beekman, who played at the first Beatle Fest.
Admission is $2-$10, your choice. Kids are free and welcome. Coffee, tea, cookies, including gluten-free cookies are available for purchase. The show is a benefit for the Corvallis Folklore Society.