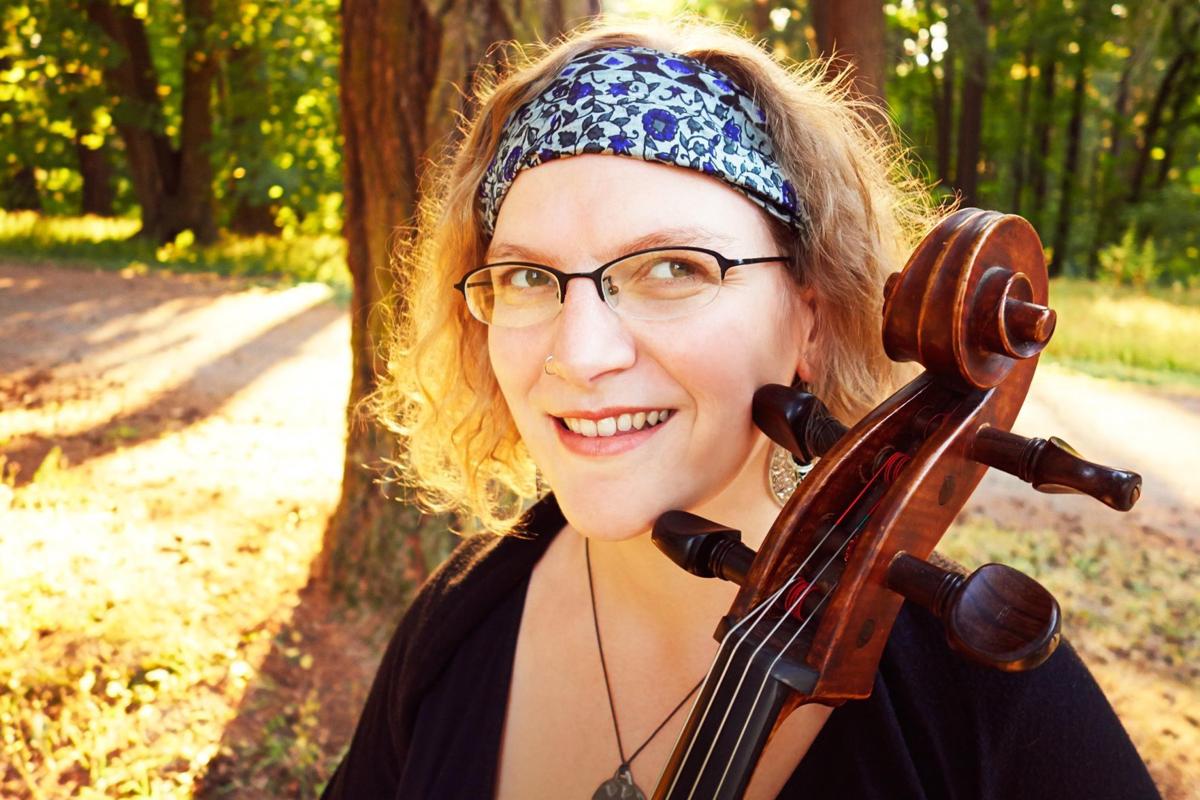 You don't normally associate the cello with folksingers: The instrument isn't nearly as portable as the guitars that most folksingers prefer to sling, and it's a lot trickier to tune.
So meet Portland cellist and folksinger Anna Fritz, who's making a name for herself by combining the two.
Fritz performs at 7 p.m. Saturday at the Corvallis Friends Meeting House, 3311 NW Polk Ave.
In an interview this week, Fritz made the combination seem like a natural progression. Growing up in Wisconsin, she said, she studied classical cello from the time she was 6.
"I was coming up in the classical world," she said. "But the music I was listening to was folk music and rock music."
In particular, folk musicians like Holly Near and Pete Seeger struck a chord. 
A move to Portland, where she was a founding member of the Portland Cello Project, helped trigger thoughts of whether she could combine her cello training with her love of folk music. 
The Cello Project, she said, "was a huge influence on me. I got to compare notes with other cellists who were trying different things with the instrument." She played on sessions for alternative rock bands such as The Decemberists, My Morning Jacket and Dirty Projectors.
And she continued to explore the possibilities of pairing the cello with folk music.
It took work. Playing the cello, a fretless instrument, requires the performer to constantly make "very subtle adjustments."
As it turns out, vocalists face the same issue. So, she noted, when you're playing the cello and singing, "you're playing two fretless instruments at the same time."
But when it started to click — taking "the resonance of the instrument and matching it with the resonance of your voice" — it was powerful, Fritz said.
Since moving to Portland, Fritz has released three solo albums; the most recent, "On a High Hill," was released in 2016. 
And she continues to embark on short tours such as the one that brings her to the Meeting House in Corvallis on Saturday night.
It's a comfortable setting for Fritz, who is a Quaker. And she relishes the intimacy of performing for a smaller crowd.
Her shows include a selection of her own songs, tunes that deal with themes such as police brutality, climate change and gender issues. She also frequently rewrites the words of older folk tunes — a longtime folk tradition.
And she usually invites the audience to sing along.