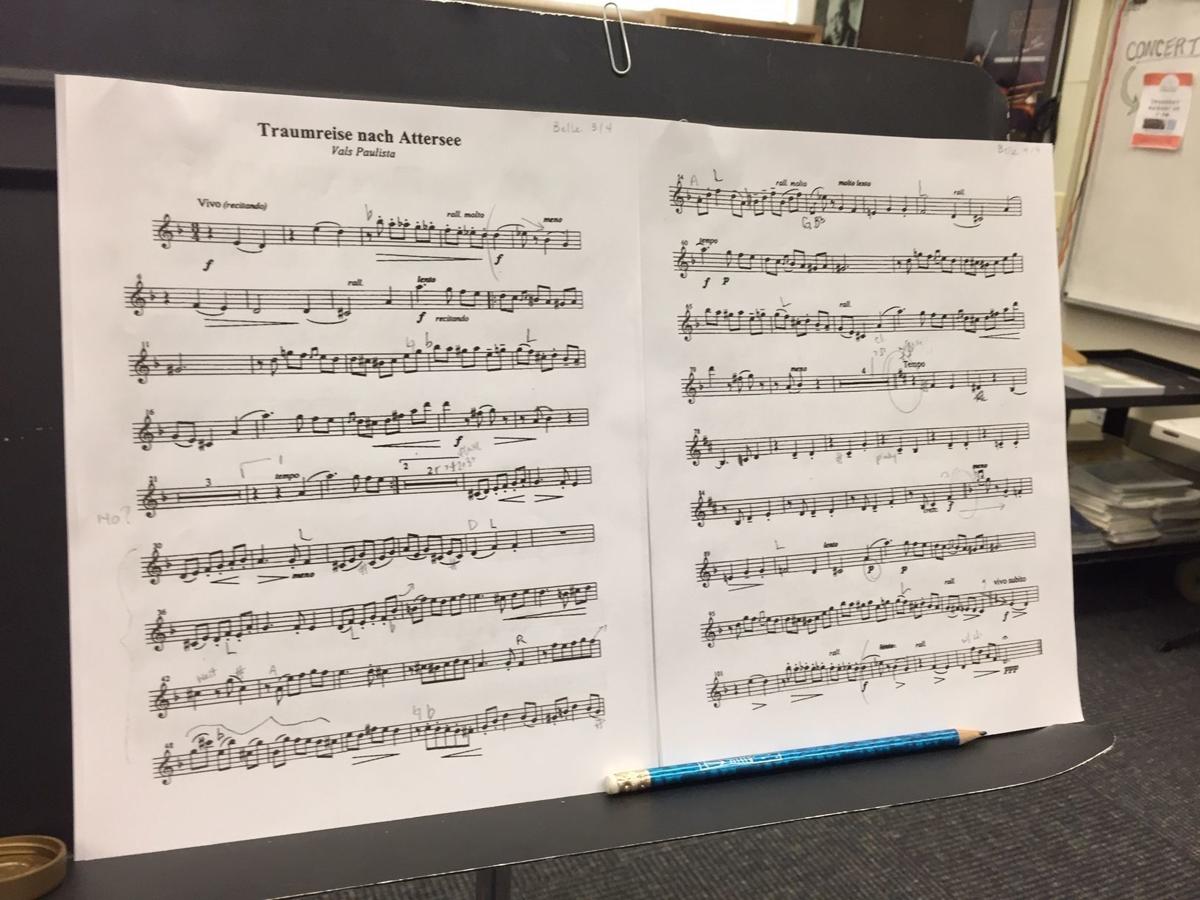 As a classical musician, there's one phrase that always puts me on the defensive — "I hate classical music. It's so boring." If you cringe at the sound of "Canon in D" and "Fur Elise," just know that there's so much more out there (and you're not alone!)
I write this with understanding and empathy; for several years, I had wiped the entire country and rap music genres completely off my radar, but now I've found gems in each category. I encourage you to dig deeper and open your ears to something new.
"Classical music" is a simple term for a massive amount of music that spans nearly 2,000 years, hundreds of instruments, and most of the globe. A Renaissance madrigal, mid-century symphony, and contemporary woodwind trio are all completely different, and yet they're swept aside and dismissed because it's "classical music," and that's "boring."
Picking 10 songs to change your mind and convert nonclassical listeners felt like an enormous task, but it's an important one. The genre is immensely broad, and I primarily listen to a small corner of it, but here are 10 under-the-radar instrumental pieces with universal emotion that everyone can enjoy:
1. Kinderszenen, Op. 15 movement VII. Traumerei by Robert Schumann.
A stunning, simple piano melody that feels nostalgic, sweet, and also heartbreakingly sad. Perfect for if you need a quiet moment or a good cry.
2. "Romanza" by Lorenzo Micheli
A breezy, romantic piece for solo guitar that takes its sweet time like an unhurried dance with the person that you never want to let go of.
3. Symphony in C: Allegro-Vivo by Georges Bizet
An upbeat opening movement that feels youthful and a little mysterious, building up to big moments and then darting away at the last second.
4. "The Rite of Spring," Part 2 movement III. Glorification by Igor Stravinsky
Perfect for when you need to let loose. This movement feels unleashed and totally unconstrained with a dash of weird, wild, and wonderful.
5. Trio for Flute, Oboe & Piano movement III: Allegro by Madeleine Dring
This quick-shifting, energetic piece doesn't play by a set of rules and it's full of color. Perfect for psyching yourself up for adventure.
You have free articles remaining.
6. Requiem movement II. Dies irae by Giuseppi Verdi
Turn your speakers up to full volume and you'll feel this piece in your bones. It screams and cries with unrelenting emotion before resigning to quiet angst.
7. "Clearing, Dawn, Dance" by Judd Greenstein
Meditate and find your optimism with an infectious beat, layers of contemporary instrumental sounds, and non-stop, subtle energy.
8. Overture to Ruslan and Lyudmila Overture by Mikhail Glinka
Those string players spent dozens of hours practicing blazing-fast scales just to give you a reason to smile.
9. "Belle Epoque in Sud-America" movement III. Chorinho by Julio Medaglia
This piece winds up with a mysterious, intriguing start that makes you wonder what's coming, then it goes full-out. It's the perfect pick-me-up!
10. Sonata in E-Flat Major, KV 282 movement III. Allegro by Wolfgang Amadeus Mozart
Embrace all of Mozart's musical puzzles and hilarious turns of phrase. Nothing quite happens the way you expect it to, and it's never too serious.
There are so many shocking statistics that claim how classical music is dying out, but I think the audience is still there — we just need to break down the stuffy, outdated barriers that are getting in the way.
This problem isn't one-sided, and the weight shouldn't fall solely on the audience. Even as a passionate musician with trained ears, I often find myself sitting through concerts that feel uncomfortable and are (yes, I'll admit it) a little boring. People are rarely asked to sit in a dark room and be completely silent for an hour straight, except at classical concerts!
When you sit down and see two pieces listed for a 90-minute program, people usually start daydreaming before the concert even begins. Although there are many compositions that truly utilize and master every second of sound, we need to be aware of shortened attention spans. At our hour-long concerts, you'll hear a variety of bite-sized music with different players and styles that won't put you to sleep.
Without lyrics to listen to, instrumental music can feel difficult to grasp. At most concerts, you can only read the title and composer's name, but nothing explains what the piece is about or why it matters. At our concerts, we keep things more casual and conversational with a short introduction before each piece. When you know an interesting fact or insight into what you're hearing, it's easier to connect with the music.
Do you hate getting the side-eye from strangers when you accidentally clap at the wrong time? There is no wrong time! The habit of demanding silence between movements is not a long-standing artistic experience; it was a solution to keep rowdy audience members quiet and achieve clean-cut recordings. At our concerts, you're welcome to clap whenever feels comfortable, and there are no rules or conventions to follow.
Carrie French is the founder of Albany's A Bene Placito Chamber Winds ensemble. The E asked her to compile a list of 10 classical pieces that could convert people who say they hate classical music.