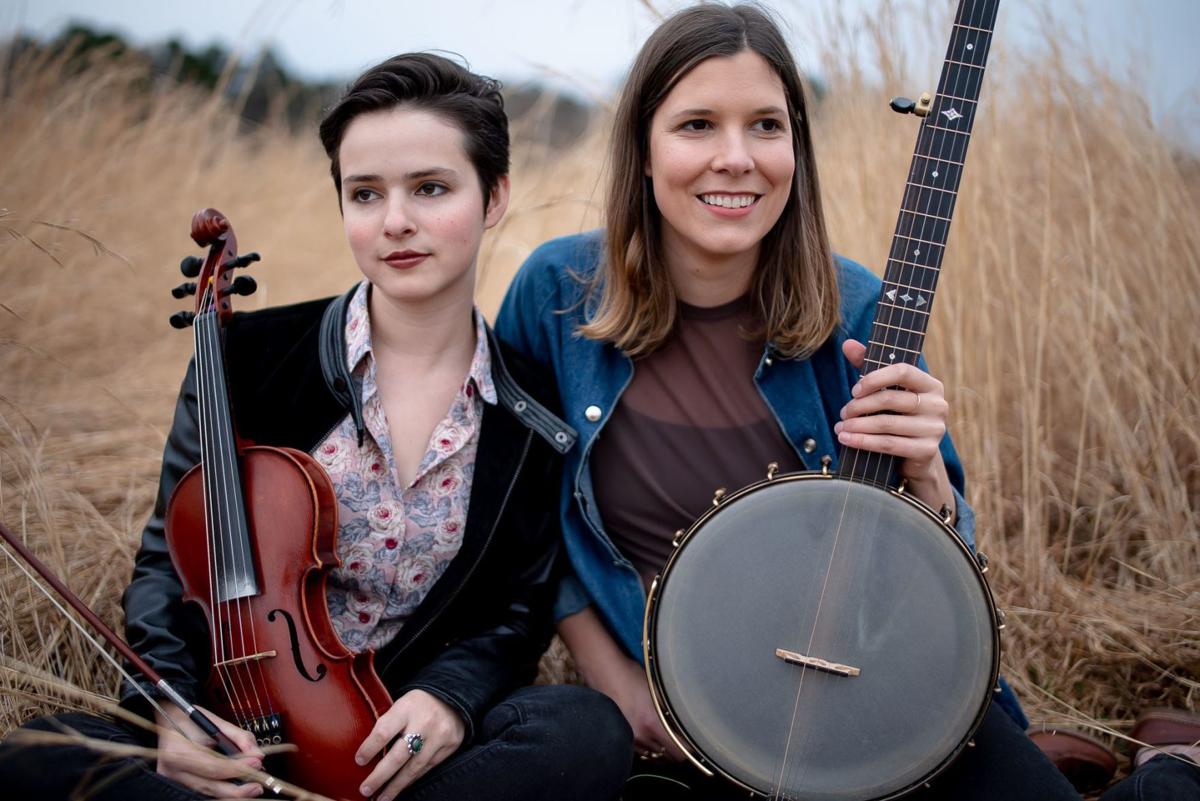 Tatiana Hargreaves is settling into a job at the University of North Carolina in Chapel Hill, where she teaches bluegrass fiddle.
But that academic setting isn't the only place where the Crescent Valley High School graduate is doing some educating.
Hargreaves is on tour these days with clawhammer banjo innovator Allison de Groot, playing a mixture of traditional banjo-fiddle instrumentals inspired by early commercial and field recording to newer songs written by songwriters such as Alice Gerrard.
Hargreaves and de Groot have a not-so-hidden agenda in their performances: They aim to tell the stories behind those songs and — in particular — to show how the African-American origins of many of those songs have been whitewashed.
"It's been appropriated by whites," Hargreaves said this week in an interview to promote the duo's Sunday night concert at the Whiteside Theatre in Corvallis. (See the related box for details about the concert.)
So part of their goal in these shows (and on the duo's new album, simply titled "Allison de Groot and Tatiania Hargreaves") is to try to set the record straight, and to show how "the narrative we've been told about the history of this music" has ignored black musicians.
"The history is a lot more complex," Hargreaves said.
You have free articles remaining.
It's been a decade since Hargreaves released her first solo album, 2009's "Started Out to Ramble." A lot has happened since then: She graduated from Hampshire College in 2017 with a degree in ethnomusicology. She moved to North Carolina and landed the job at the university. 
And her star has been steadily rising in the world of old time, bluegrass and acoustic music. She's performed with musicians such as Gillian Welch, Darol Anger, Laurie Lewis and Dave Rawlings.
She's also connected with de Groot. Their paths would frequently cross during festivals and other events, Hargreaves said, and the musical chemistry was apparent from the first times they played together.
"It just felt really free," Hargreaves said. "It felt like a conversation that was natural. ... Now we have an album."
Maybe just as important, she said, de Groot is a fine traveling companion — an important trait to cover the miles and hours between shows. 
Back in North Carolina, Hargreaves spends time teaching classically trained violinists how to play bluegrass; the university is among those that have recently launched programs in traditional music. Her advice to those students: "You have all the tools, but you have to find a different accent" to play traditional music. "It's a different language."
The duo's concert Sunday night will include a number of tracks off the new album — and the long-buried stories behind a number of traditional songs. Hargreaves said audiences have been receptive to those stories.
The show also will feature moments when Hargreaves will put down the fiddle and play banjo alongside de Groot. "It's a blast," she said.