This list of the 40 greatest film scores of all time will be divisive. Everyone has a favorite film score, which is usually linked to childhood.
These are also scores, not soundtracks. So you won't see "A Whole New World" or any songs from Celine Dion or Bryan Adams.
This list focuses on entire scores and not just one great theme. These are compositions that serve as both an essential part of the film and function as amazing stand-alone pieces.
Take a listen and see which scores made the list.
'Ascenseur pour l'échafaud' (1958), Miles Davis
You likely know "Ascenseur pour l'échafaud" as one of Davis' final albums. The French film (known as "Elevator to the Gallows" in the U.S.) wasn't exactly a blockbuster. But Davis and his band stunningly improvised the entire modal and cool jazz sounds in the studio while sequences of the film played on a loop.
'Psycho' (1960), Bernard Herrmann
The string sounds alone on the "Prelude" in "Psycho" are enough to make you look over your shoulder. He did such an astonishing job, some accused Herrmann of using electronics during "The Murder." But the sound was captured by working a violin like it had never been worked before.
'The Pink Panther' (1963), Henry Mancini
You know the theme. That tenor saxophone is part of pop-culture history. Of course, the score to "The Pink Panther" is much more than just one sound. Mancini's vision for slick, cool jazz thrives.
'Rocky' (1976), Bill Conti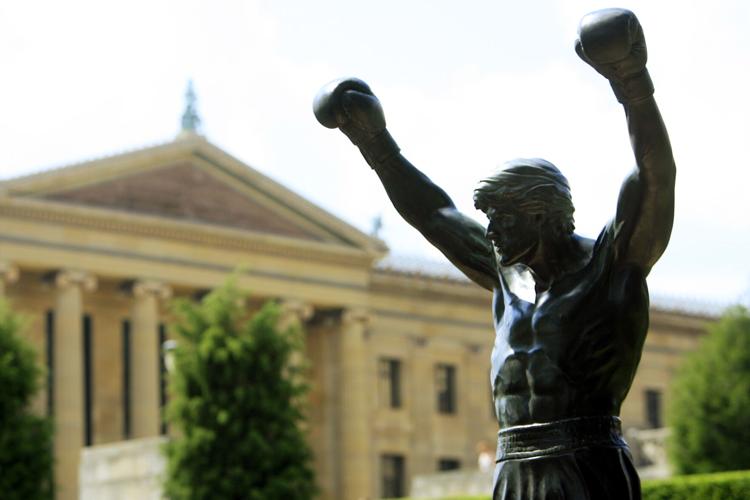 Long before "Eye of the Tiger" (which didn't come around until "Rocky III"), the music of the Rocky franchise had cemented its place in film history. Conti's main theme managed to top the Billboard Hot 100, while "Going The Distance" feels like something ripped out of a historical drama.
'Taxi Driver' (1976), Bernard Herrmann
Herrmann's final score before his death is one of his finest. Herrmann's objective was to create a dark, sleazy sound to go along with Robert De Niro's Travis as he drove through and became disgusted by the streets of New York. Every sound builds upon Travis' disenchantment, leading to a shocking conclusion.
'Suspiria' (1977), Dario Argento & Goblin
To horror fans, "Suspiria" is a true classic. Stylistically, it is masterful. And much of that has to do with the score created by director Argento and progressive rock band Goblin. The soundtrack's ominous vibe is bone-chilling while also ranking among the most captivating prog-rock albums of the 1970s.
'Halloween' (1978), John Carpenter
Carpenter drew inspiration for the score to "Halloween" from "Suspiria" and "The Exorcist." But the "Halloween Theme," along with the rest of the music, has become just as iconic as anything else in the pioneering slasher film. Who needs an entire orchestra when you have a simple piano melody?
'Blade Runner' (1982), Vangelis
In 1981, Vangelis composed the Oscar-winning score for "Chariots of Fire." He would be taking on an entirely different beast with "Blade Runner" a year later. Ridley Scott's film was complex, drawing on elements of film noir and futuristic science fiction. But Vangelis was just the guy to pull it off.
'Once Upon a Time In America' (1984), Ennio Morricone
The soundtrack serves as one of Morricone's most beautiful works, as well as one of his most evocative. As a whole, the score is focused on nostalgia. But with that comes a sense of regret and, at times, terror, often all in one song.
'Cinema Paradiso' (1988), Ennio Morricone
While many of Morricone's iconic film scores were meant for westerns and mob movies, "Cinema Paradiso" was all about joy, love and passion for cinema. The soundtrack feels as timely as ever in expressing how essential movies are to culture and happiness.
'Edward Scissorhands' (1990), Danny Elfman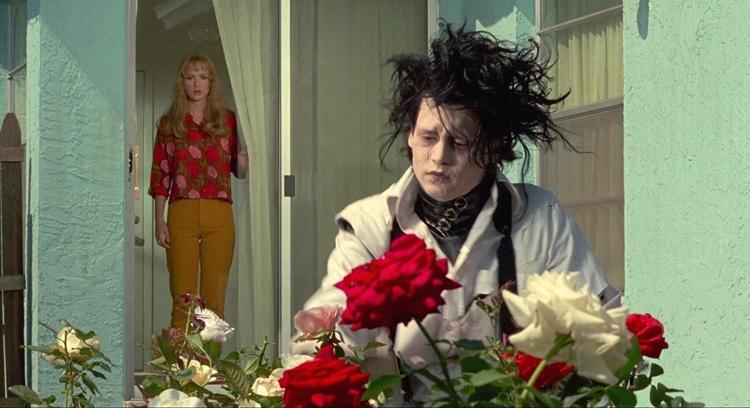 On paper, it would seem impossible to craft something that combines beauty with timid darkness. Yet, Elfman does just that. Everything comes with a whimsical sense of heartbreak that's impossible to escape. And yet, Elfman centers the soundtrack on "Ice Dance," one of the most beautiful pieces of film music of the last 50 years.
'Legends of the Fall' (1994), James Horner
The reason this film's score works so well is that Horner leans into the sweeping nature of it all. As a film, "Legends of the Fall's" beauty speaks for itself. The same can be said for Horner's majestic score.
'Requiem For a Dream' (2000), Clint Mansell
The 21st century saw the emergence of a different generation of filmmakers and composers. At times, Mansell's electronic-driven score for "Requiem" feels like too much. But that neo-classical style would prove very influential.
'The Lord of the Rings Trilogy' (2001-03), Howard Shore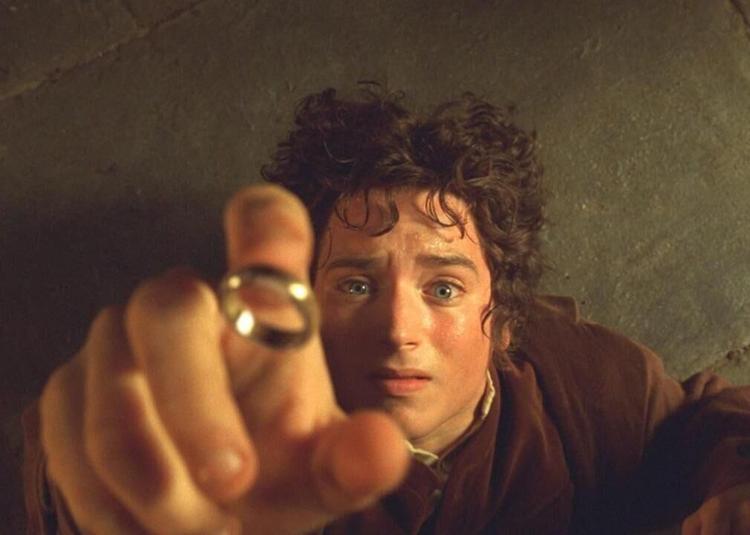 There's no denying what composer Shore accomplished in this trilogy. His work covers 558 theatrical minutes (686 if you're going with the extended cuts). Within that is a wide array of sounds, from the happiness of the shire to the second film's stunning battle to the arrival of Gollum.
'The Fountain' (2006), Clint Mansell
Mansell's score for "The Fountain" feels like one lengthy overture in its cohesiveness, and the emotion it evokes is astounding. Darren Aronofsky's film is a love story that travels across space and time and features a bald Hugh Jackman floating around in a bubble. Yet, somehow Mansell's soundtrack suits it perfectly.
'There Will Be Blood' (2007), Jonny Greenwood
Of all Greenwood's fantastic soundtracks (See also: "Phantom Thread" and "You Were Never Really Here"), "There Will Be Blood" is the best, probably because it's also the most difficult. The movie begins almost like a silent film. Throughout much of it, Greenwood's score and Daniel-Day Lewis' acting are asked to carry the show. And carry it they do.
'The Assassination of Jesse James by the Coward Robert Ford' (2007), Nick Cave & Warren Ellis
This is an amazing body of work that paints a mythical aura around Jesse James while expressing the tortured soul within the coward Robert Ford. The contrast between the two standout themes, one for James and one for Ford, tells one heck of a story within itself.
'The Dark Knight' (2008) Hans Zimmer & James Newton Howard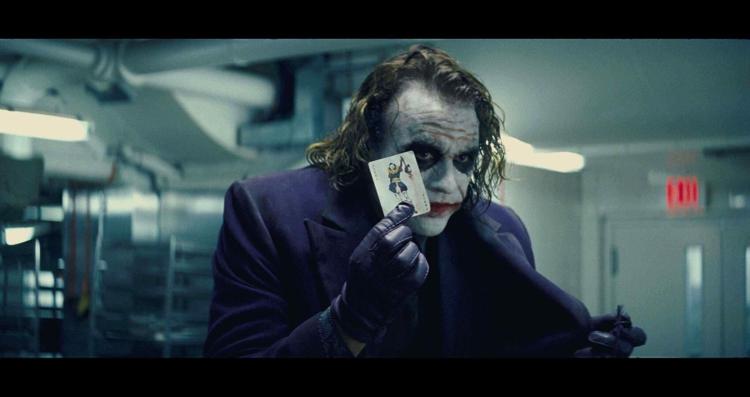 "The Dark Knight" doesn't call for huge orchestral sounds. It's a gritty crime thriller. And right from the start, as the film zooms in on that building window and we're introduced to the Joker, you feel its power and urgency.
'The Social Network' (2010) Trent Reznor & Atticus Ross
As far as musical moments in movies of the 2010s go, it's hard to beat Mark Zuckerberg walking across the Harvard campus to his dorm room as Reznor and Ross' piano melody plays, backed by a touch of sinister strings. And there you have the dark ambiance of "The Social Network."
'Inception' (2010), Hans Zimmer
The score for "Inception" is mind-blowing. It hijacks and slows down the notes from Edith Piaf's "Non, je ne Regrette Rien," the song the characters play to snap themselves out of a dream. Who does that? Hans Zimmer, when you're trying to match Christopher Nolan, jaw-dropping blow for jaw-dropping blow.
'Drive' (2011), Cliff Martinez
Perhaps no modern film soundtrack feels more influenced by Vangelis' "Blade Runner" than Martinez's "Drive." Director Nicolas Winding Refn's "Drive" puts one foot in the realm of film noir and the other into the futuristic. That makes Martinez's score — with its hipster-friendly, awesome synth-wave vibes — essential to the story.
'Under The Skin' (2014), Mica Levi
Levi's haunting soundscapes are built around feelings. His score expresses what it's like for the film's protagonist (Scarlett Johansson) to go through human experiences such as birth, love, taste and death. So, if you've ever wondered what it feels like to burn alive, this is the amazing film score for you.
7 great movie musicals to watch:
Stay up-to-date on what's happening
Receive the latest in local entertainment news in your inbox weekly!