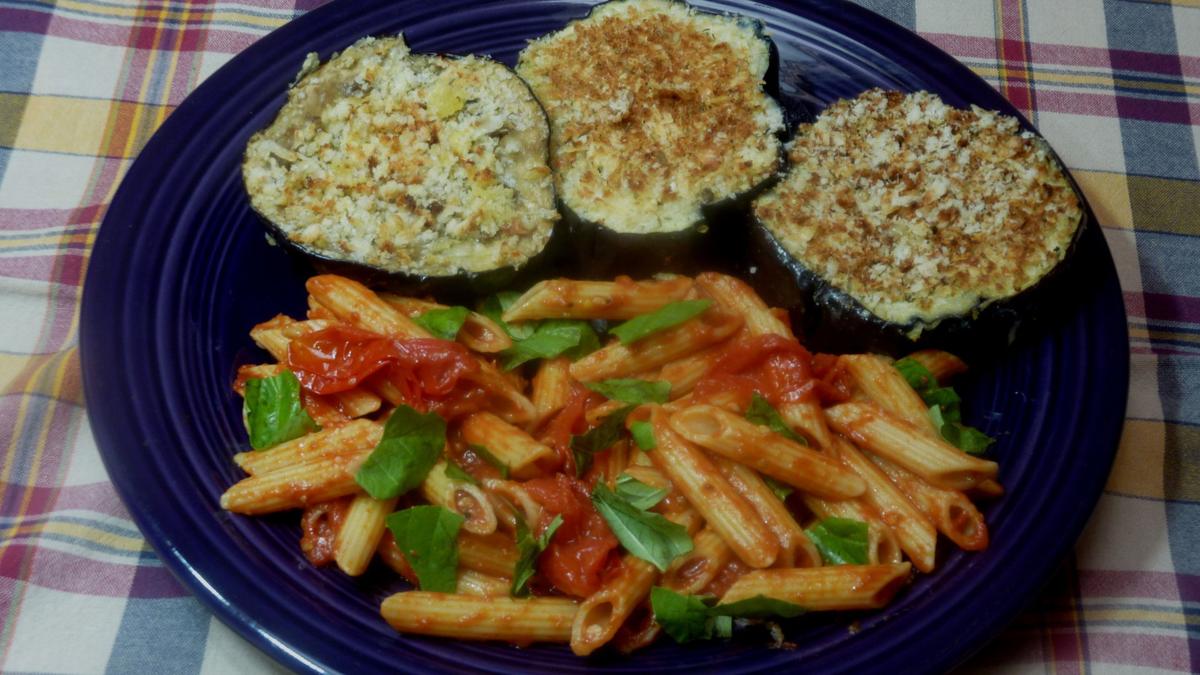 I was surprised to find crispy eggplant on the menu of an Irish pub. It wasn't the usual pub food. The crisp topping and creamy inside made a great vegetarian entrée. Here it's served with pasta mixed with a garlicky tomato sauce.
This meal takes less than 15 minutes to make with the help of a microwave oven. The pasta boils for 8 minutes while you are making the eggplant.
•Any type of short cut pasta can be used.
•Look for eggplants that are firm without a wrinkled skin.
•Two tablespoons of tomato paste are needed. Freeze extra for another time.
•Place water for pasta on to boil.
Linda Gassenheimer is an author of more than 30 cookbooks. Her newest is "The 12-Week Diabetes Cookbook."