TRUMP: "We were paying so much. I think we were really paying close to 100% of NATO. So we were paying to protect all of these European nations. And it's just not fair." — interview Thursday with Fox News.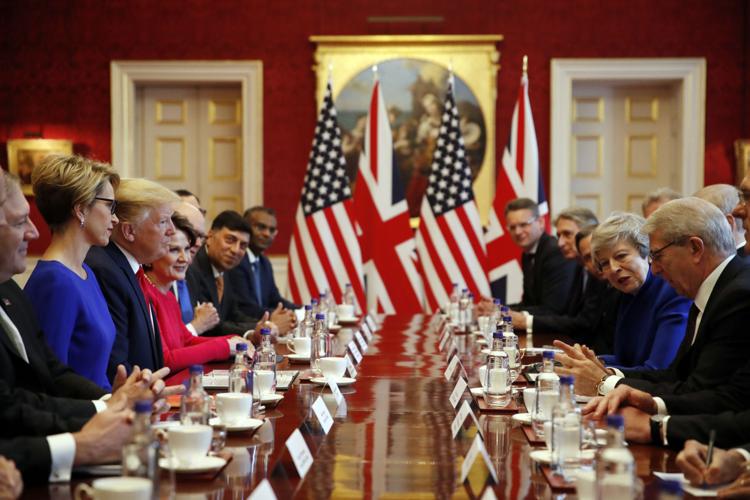 THE FACTS: It's not true that the U.S. was paying "close to 100%" of the price of protecting Europe.
NATO does have a shared budget to which each member makes contributions based on the size of its economy. The United States, with the biggest economy, pays the biggest share, about 22%.
Four European members — Germany, France, Britain and Italy — combined pay nearly 44% of the total. The money, about $3 billion, runs NATO's headquarters and covers certain other civilian and military costs.
Defending Europe involves far more than that fund. The primary cost of doing so would come from each member country's military budget, as the alliance operates under a mutual defense treaty.
The U.S. is the largest military spender but others in the alliance obviously have armed forces, too. The notion that almost all costs would fall to the U.S. is false.
In fact, NATO's Article 5, calling for allies to act if one is attacked, has only been invoked once, and it was on behalf of the U.S., after the attacks of Sept. 11, 2001.