"Polite, professional and prepared."
Those are the words new Benton County Sheriff Jefri Van Arsdall said are at the heart of his leadership style and how he expects personnel within his office to conduct themselves. Van Arsdall, sworn in on March 15, said he has high expectations for how his deputies treat the public.
"We are entrusted with a heavy lift for our community," Van Arsdall said. "With that comes a lot of responsibility, and that's one of the things that drew me to this profession."
Van Arsdall said he takes the public service portion of the job to heart and wants people in Benton County to know he welcomes feedback, recommendations, transparency and accountability. Personnel within a publicly funded office should never forget who they work for, he said. He doesn't see it being an issue in the office he leads as interim sheriff, regularly complimenting the character of Benton County Sheriff's Office personnel.
"I think these deputies and, I think, most law enforcement professionals do a fine job," Van Arsdall said. "Unfortunately, like in any profession there's people … they don't do the right thing all the time, and there's checks and balances in place to ensure folks like that are held accountable. It's sometimes a challenge, but at the end of the day, you want those systems to work so that folks like that are weeded out because they reflect poorly on the good deputies, the good police officers, the good troopers."
In the midst of familiarizing himself with new software programs and swearing in all new and existing law enforcement staff (a longstanding tradition when a new sheriff takes over), Van Arsdall said he's been hard at work trying to connect with leaders, organizations and civilians throughout Benton County. He said he's currently working to set up deputy trainings on crisis intervention and interacting with people with developmental disabilities.
In addition to the proactive steps he's taking to gain input from community members, Van Arsdall said he wants people to know he's available to meet with members of the public if they have questions, concerns or suggestions.
"Call me, email me, come to the office and we can certainly sit down and work through stuff," he said.
Support local news coverage and the people who report it by subscribing to the Corvallis Gazette-Times.
Van Arsdall, who most recently served as undersheriff in Baker County, is no stranger to Benton County. He served as a Corvallis police officer for 18 years. He helped train Nick Hurley, the current Corvallis chief of police. The Philomath chief of police, Ken Rueben, helped train Van Arsdall when he was a new police officer.
His ties to the area run deeper than his professional career. Van Arsdall and wife Raeann's children — Mason, 18, and Delaney, 21 — were both born in Corvallis. Delaney is a current Oregon State University student and Mason, who just signed a letter of intent to play baseball for Eastern Oregon University, will be dual-enrolled at OSU, Van Arsdall said.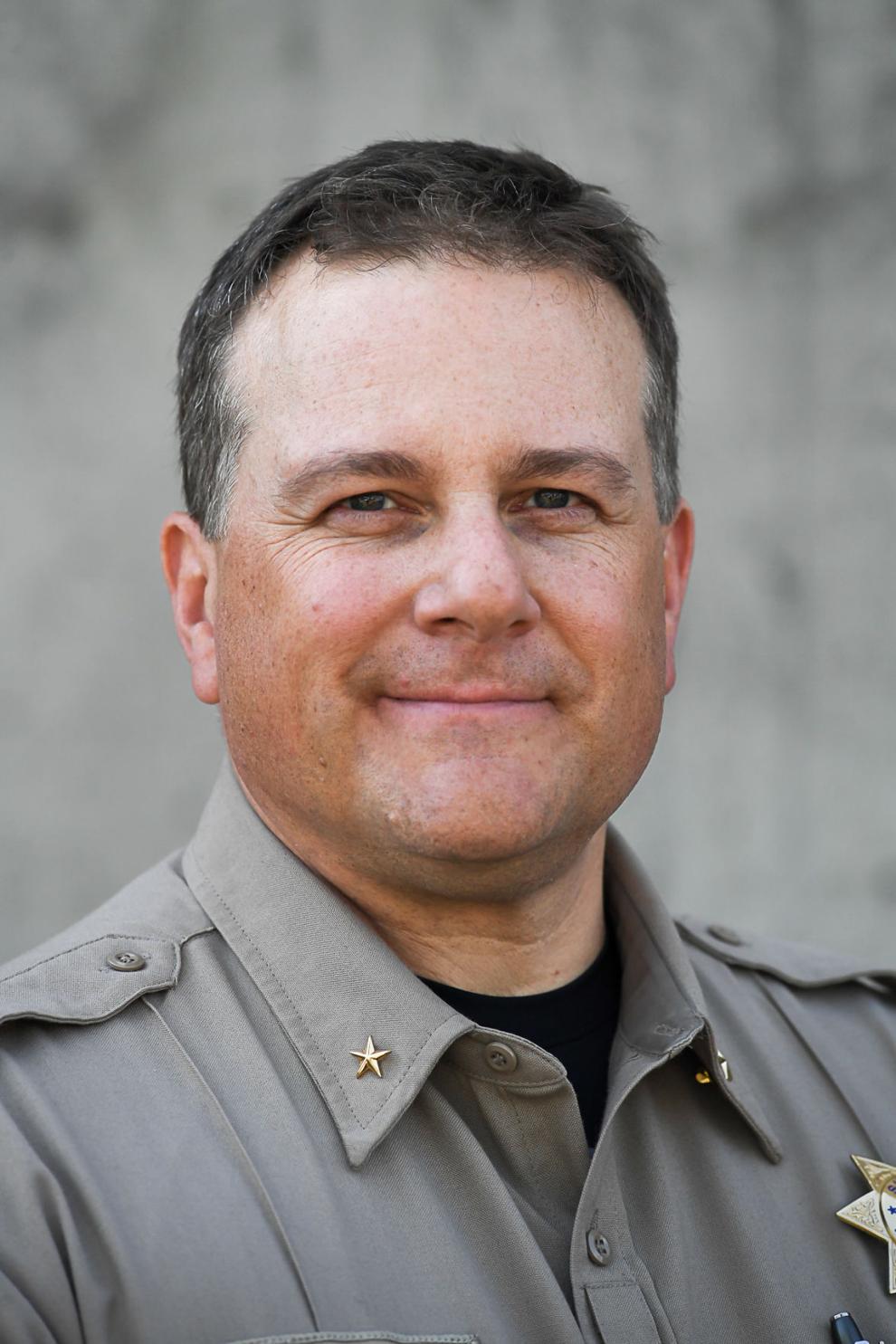 Van Arsdall said he's happy to return to the mid-valley, although the rest of the Van Arsdall family is still living in Baker County as Mason finishes high school. He said he's been putting a lot of miles on his car traveling to see his family when his schedule permits.
"At the end of the day, when I walk out of this building and I'm all done and hang it all up, I want to make sure that I've made a difference in people's lives," Van Arsdall said. "That sounds corny, but that's the end-all, right there."
K. Rambo can be contacted at 541-812-6091 or k.rambo@lee.net. Follow on Twitter via @k_rambo_.