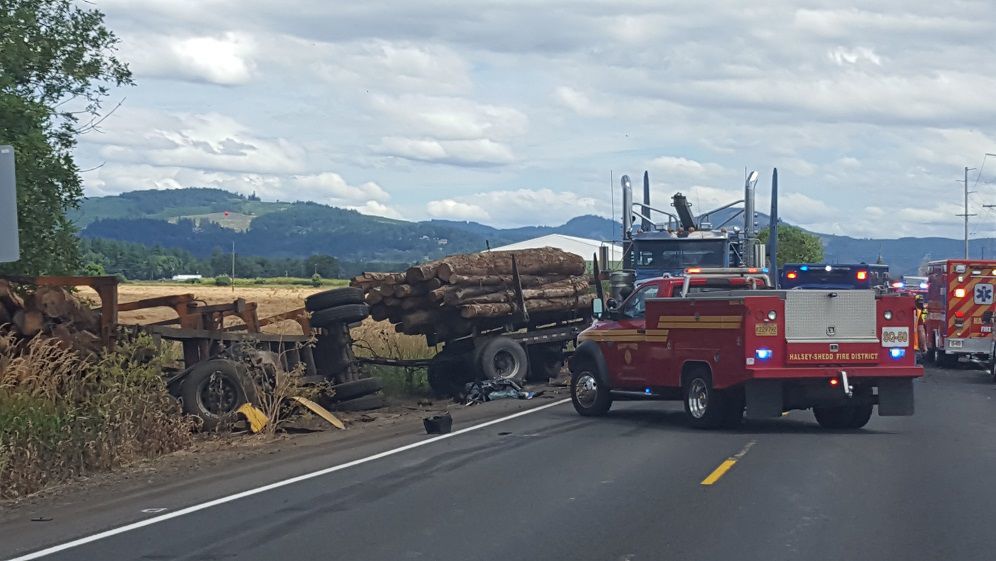 A Brownsville man died Thursday afternoon in a two-vehicle crash in the 33000 block of Highway 228, near Brownsville.
The accident was called in at around 1:40 p.m.
A preliminary Oregon State Police investigation revealed that Michael McDaniel, 69, was driving westbound on the highway near milepost 2.5 in a Jeep Cherokee. For unknown reasons the Cherokee drifted over the center line and struck a fully loaded eastbound Kenworth log truck driven by Bradley Crowson, 48, of Springfield.
McDaniel died at the scene. Crowson sustained minor injuries.
Highway 228 was closed for about four hours during the crash investigation.
Local fire and emergency crews, the Linn County Sheriff's Office and the Oregon Department of Transportation assisted at the scene.
The investigation continues.