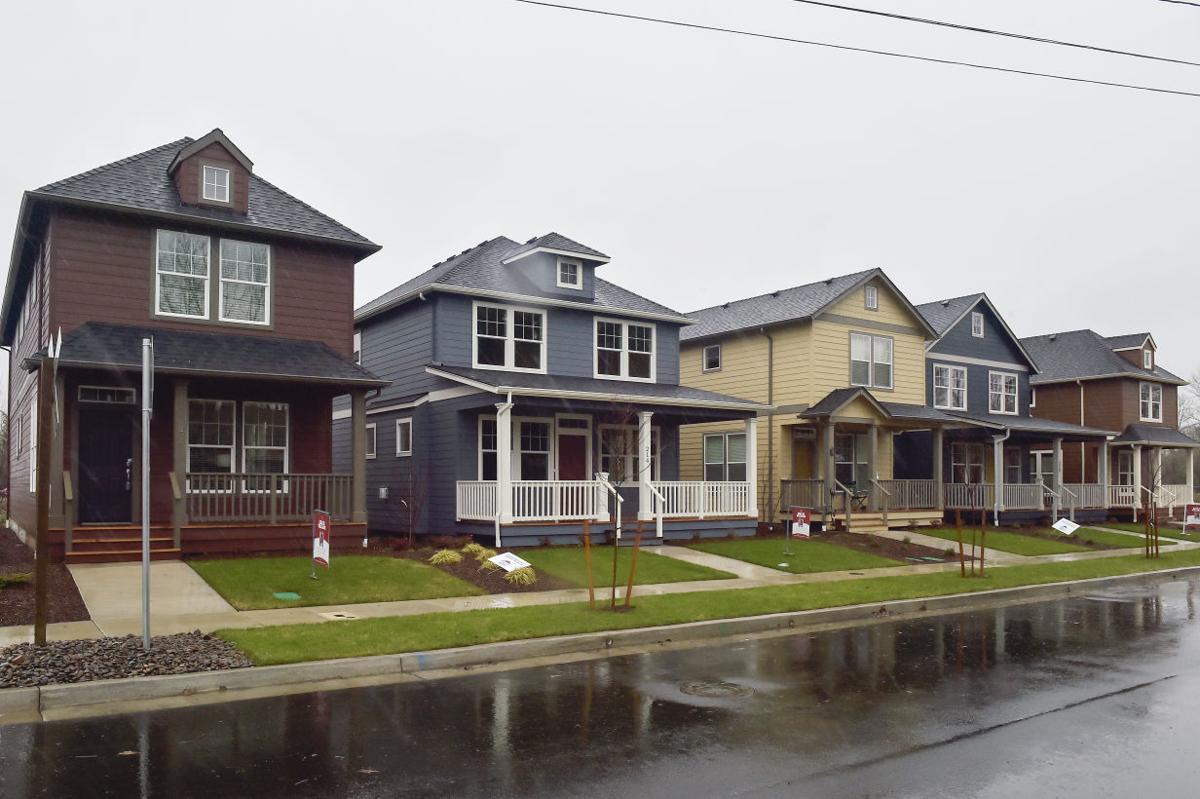 Edgewater Village, a subdivision bordering Water Avenue and the Willamette River in east Albany, received another extension from the Albany Revitalization Agency during a meeting held Wednesday night.
Developer George Diamond said the project had secured new funding but was at a standstill due to a condition in its agreement with the ARA to have 12 homes completed by June.
"That's just not going to happen," he told the Central Albany Revitalization Area board, the advisory board to ARA. "We'll have maybe seven or eight homes done by June." Because, technically, the development would be in default of its agreement with the city, its funding bank will not complete the loan process.
Edgewater has received at least one prior extension for its build timeline, according to Mayor Sharon Konopa, who sits on the ARA board. The first homes on the site were reported as near completion in 2015. According to Diamond, there are now a total of 19 completed homes.
"We just completed four homes and are starting a marketing campaign on them next week," he told the board, noting that the asking price would be around $400,000. "We just started another five homes and there are 28 town homes and it's about a $6 million deal to build them."
Board member Rich Kellum asked what caused the delay in the timeline.
You have free articles remaining.
"We knew it was supposed to be by June," he said. "Did we have a flood on top of us and lightning?"
Diamond said the delay was just a reality.
"We had to go get a loan. You have financing, I mean just permits, to be honest with you, it took a couple of months to get our permits … there's just a lot of realities that happened that you can't meet those timelines but our commitment is 100 percent. We're just going to get it done," he said.
The current agreement calls for 12 homes to be completed by June. Diamond requested a six month extension, bringing the development to December of this year when 24 homes are scheduled to for completion.
"Our goal is to finish this project up, it's time to get it done," he said. "To get the loan finalized we need to have the extension otherwise the bank will not give us the loan. I don't know why you wouldn't give us the extension because by December 2019 our goal is to have the whole subdivision completed."
The development, which previously received $2.4 million from the Central Albany Revitalization Area board, is scheduled to be completed by 2020.
"We've been here before and unfortunately, I don't think we have any options we have to grant them the extension," board member Bill Coburn said. "I really don't see any options but again we've had this conversation time and again. I feel like I'm backed in a corner and have no choice but to support what they're asking for."
The motion to grant the six-month extension passed unanimously.