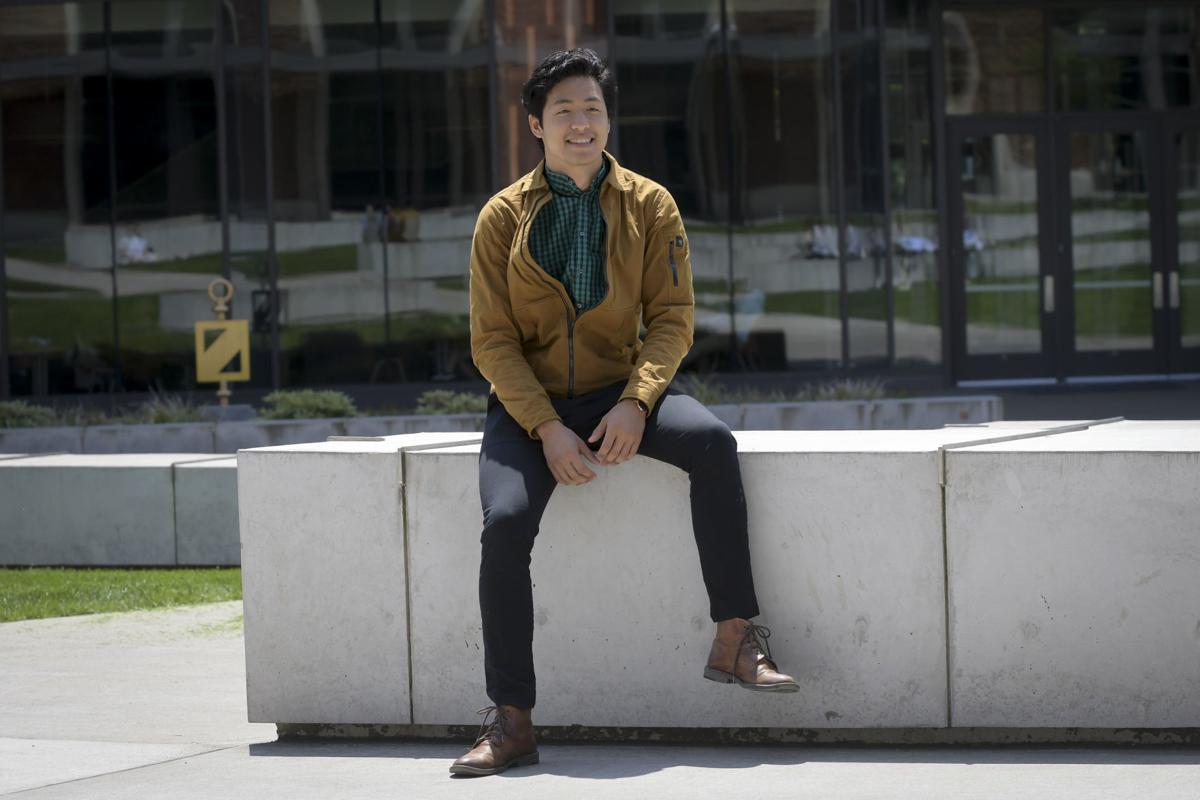 Pre-med student Dang Duong will graduate from Oregon State University on Saturday with a bachelor's degree in microbiology and medical humanities.
Two days later he'll be on a plane to Uganda for a monthlong internship in social entrepreneurship, helping women with a stigmatizing medical condition called obstetric fistula, a complication of childbirth that results in incontinence. By marketing their handicrafts, he'll help them earn the money they need to get treatment and reintegrate into society.
From there he'll travel to Kazakhstan on a Fulbright scholarship. He'll spend the next academic year in the Central Asian country, teaching English and learning about Kazakh culture.
At a time when the United States is pulling back from international treaties and alliances, the 22-year-old Duong is looking for ways to engage with the world and help others, wherever they may call home.
Duong takes inspiration from his mother, Stephanie, who fled her native Vietnam for Hong Kong to escape the war. From there she was able to immigrate to the United States, where her son was born.
Growing up in Clackamas, he saw how she struggled as a single parent to keep food on the table and complete her education.
"She took any job she could find," Duong said. "She worked three jobs and went part time to high school."
His mother taught him the value of hard work and education, Duong says, but she also taught him something else: the importance of helping people less fortunate than himself.
When he was 13, she took him to Vietnam for a month so he could see where his people came from. While there, they visited an orphanage filled with children who had no family to help them and were forced to rely on charity.
It was a life lesson from his mother.
"No matter how tough your situation is," she told her son, "there's always going to be someone who has it tougher."
Helping others, she told him, is your duty to humanity.
"Giving back is something you should do — it's giving positivity to the world," Duong said.
"I feel like I want to carry that as a legacy because it's something this world should have — positivity, optimism, giving back."
Duong's plan for giving back to the world involves blending a number of his passions together. After he's finished teaching English in Kazakhstan, he'll go back to school to study gastronomy, business and video production before going on to medical school.
"I want to use entrepreneurship, media, food and medicine in one whole conglomerate context … using all of this together and melding it in a way that I can impact people's health," he said.
Duong wants to use social entrepreneurship to help disadvantaged people improve their lives and educate them on proper nutrition to improve their health. And he wants to use video storytelling to spread his ideas all over the globe via the internet.
"I think stories are very impactful," he said. "We're going into this techno world where we can reach people who weren't reachable before."
It's a mistake, Duong feels, to cut yourself off from the world.
When he hears the anti-immigrant, anti-refugee rhetoric coming out of Washington, D.C., he thinks about people like his mother.
"People who come from different countries are actually helping this country out, not holding us down," he said.
And he thinks about the people he met in Malaysia during a three-month internship with a refugee organization. Even though he was halfway around the world from his home in Oregon, he found more similarities than differences with the people there.
"Everyone's human," he said. "Everyone has a spark of positivity. You don't see threat and hostility."
Reporter Bennett Hall can be reached at 541-758-9529 or bennett.hall@lee.net. Follow him on Twitter at @bennetthallgt.