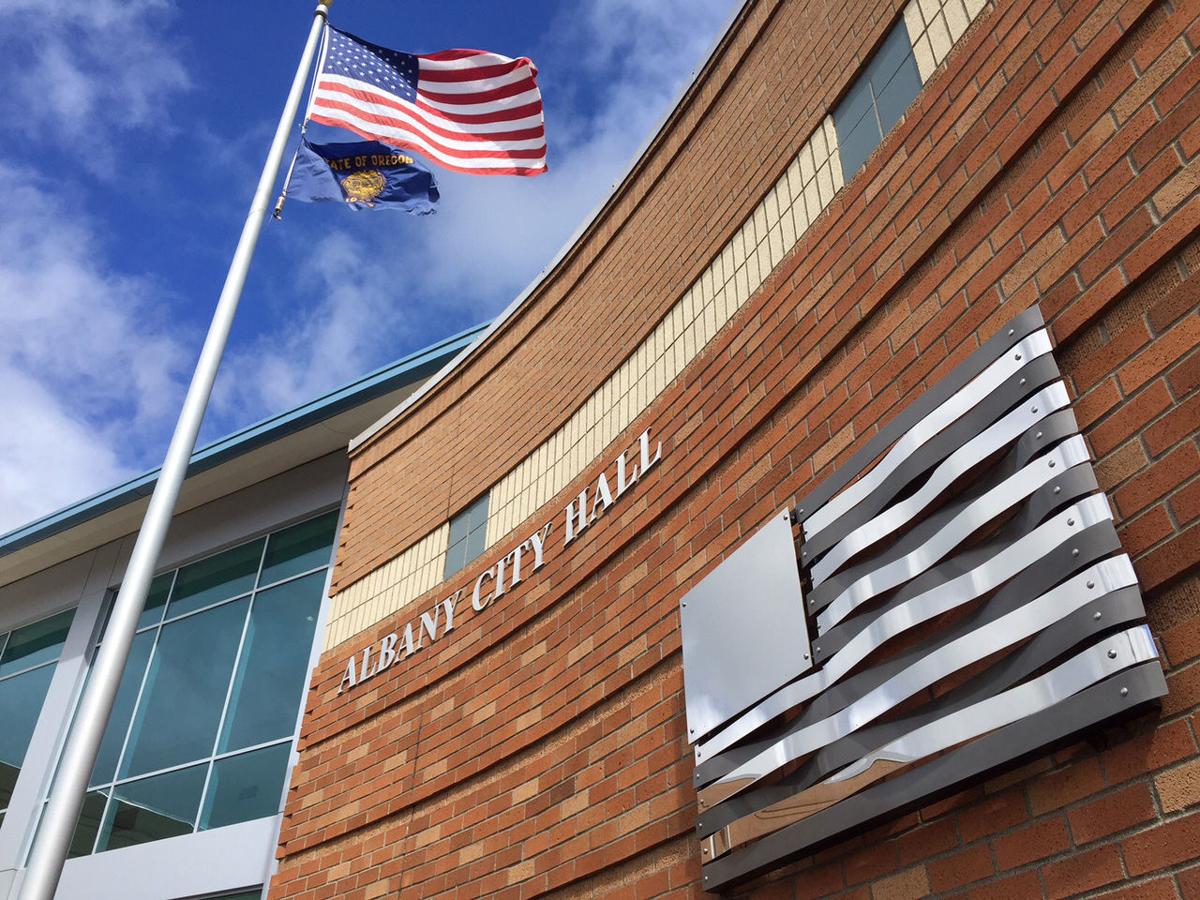 Albany's Public Works, Engineering and Community Development director on Monday outlined for the City Council ideas to raise money to maintain the city's streets, but acknowledged that it could be a rough road, and a councilor said any such proposal should go to the ballot.
Jeff Blaine directed the council to a June conversation about the cost of road maintenance and a funding gap the city faces for road projects. At the time, the board opted to research replacing failed arterial and collector roads rather than the system of local residential roads, which add up to more than 150 miles.
"The thought," Blaine said, "wasn't that we were going to ignore local streets, just that we were going to talk first about arterial and collector roads."
In June, the council learned that a one-time $20 million investment would be needed in order to replace the failed roads. To continue to maintain those and other roads, the city would need to spend $5 million a year.
"The important takeaway is that we don't have $20 million sitting around," Blaine said, noting that the current budget would also leave the city $2.7 million short of the $5 million in annual maintenance funds necessary.
Monday night, Blaine suggested two options, acknowledging that it was a difficult conversation given the city's current budget issues, which will require cuts to several city departments over the next two years.
"Doing nothing is not an option," he said. "The situation is not going to get anything but worse in the coming years."
Blaine suggested that the city could institute an in-lieu-of-franchise fee to help fund roads.
"We could do this right away with an ordinance," he said, noting it would generate approximately $500,000 a year.
"What I'm talking about are fees paid by the water and sewer funds that are paid to streets for the impact of utilities on the street network and those impacts are real," Blaine said, explaining that the installation and repair of water and sewer infrastructure below ground often requires tearing up streets to gain access.
Blaine suggested raising the in-lieu-of franchise fees from 5% to 7%, which would match the franchise fees other companies pay to the city to operate in Albany.
"I'm fully aware that every year we come to you about utility rate increases for water and sewer," he said. "If we take 2% from water and sewer and move it to streets, we now have a gap on the utility side. Here's the thing with that: that's completely true and accurate. How you handle that is 100% council discretion."
Blaine said that if the council were to raise the in-lieu-of franchise fees on water and sewer from 5% to 7% and use the newly generated 2% difference to fund street maintenance, it could raise water and sewer rates to backfill the budget gap.
Several councilors had issues with taking from the water and sewer fund to repair streets. Mayor Sharon Konopa noted that, legally, she believed those funds had to be used for water and sewer projects.
Councilor Rich Kellum said he was open to exploring all possibilities if residents were given the opportunity to vote before the council implemented any new fee or tax.
"If it's the sewer and water and storm that rips up the street, it ought to be the sewer and water and storm that should fix it," he said.
The second option Blaine suggested was a street utility fee.
"If pavement maintenance is going to be a priority and you want to make significant gains, it's really hard for me to envision how you get there without a street utility fee," he said.
Blaine said it would be up to council on how to implement the fee for residents and how much it would be.
Council members took no action on the issue during Monday's work session. Staff members are expected to bring back more information on street funding possibilities at a future meeting.