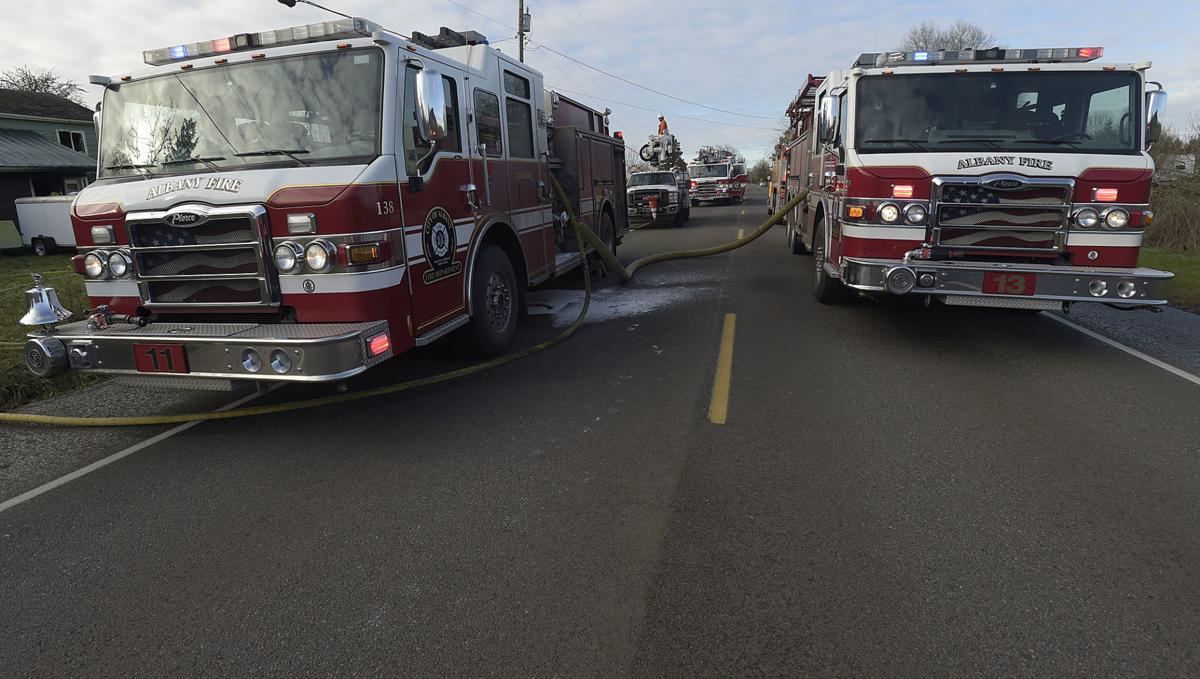 Albany Fire Department was called to respond to a fire on a locomotive engine Friday night, a department official said.
Sandy Roberts, public information officer for Albany fire, said the department got a call out to the 900 block of Springhill Drive shortly before 9:30 p.m. for a fire on a train engine.
You have free articles remaining.
She said the fire was contained to the engine and extinguished with water. The blaze did not create a hazard for the community or environment, she added. She said Springhill was reduced to one lane during the response.
In all, a ladder truck, a medic unit, a battalion chief and three fire engines were dispatched to the scene, she said. No one was injured by the blaze, Roberts said.
A Lebanon Fire Department engine was moved into Albany during the response to cover the city while the firefighters were responding to the blaze.
Anthony Rimel covers education and crime in Benton County and weekend events across the Mid-Valley. He can be reached at anthony.rimel@lee.net or 541-812-6091.