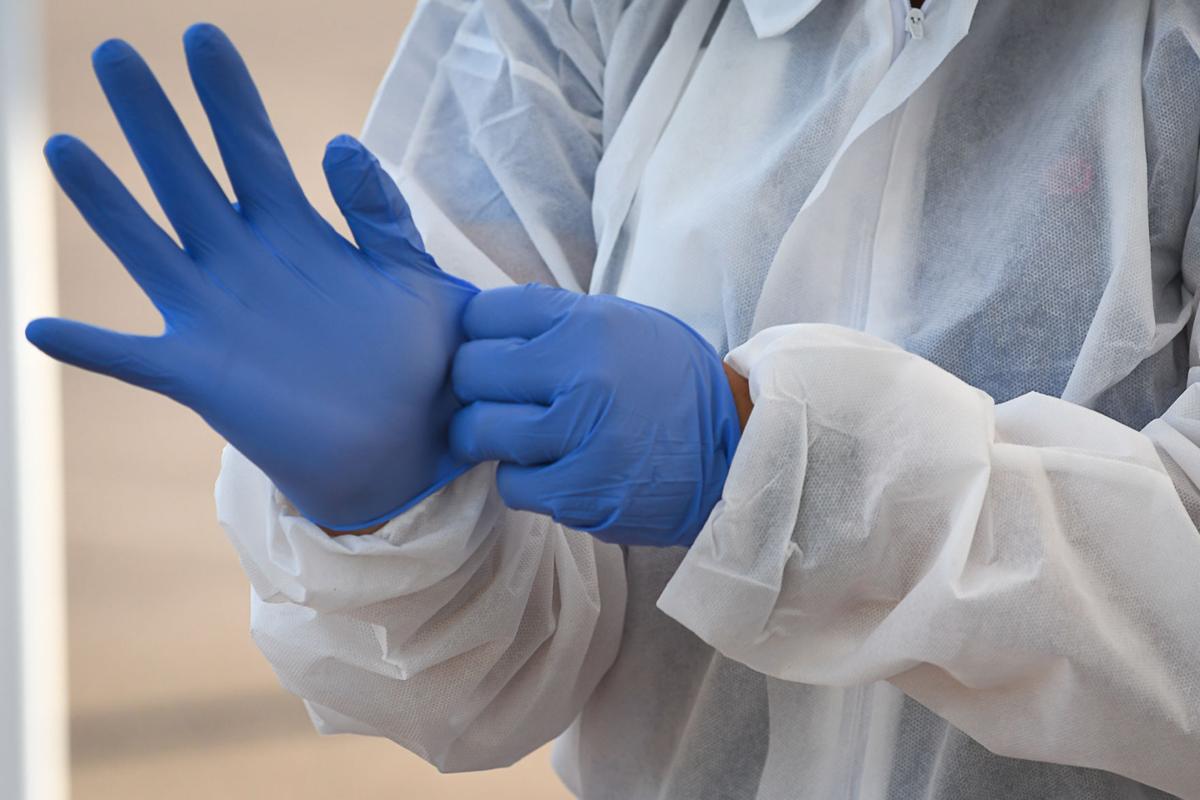 Linn and Benton counties added 53 cases of COVID-19, 649 new confirmed and presumptive cases of the disease were reported statewide and the mid-valley's largest workplace outbreak was declared resolved, the Oregon Health Authority announced on Wednesday.
Wednesday's tally raised the state's cumulative total to 144,605 cases since the coronavirus pandemic began.
Thirty-two of the new cases were in Benton County and 21 in Linn.
Benton County has now logged 1,963 cases and 14 deaths since the start of the pandemic. Linn County's totals are 3,363 cases and 50 deaths.
OHA also reported 10 new fatalities attributed to the disease, raising Oregon's death toll to 1,991.
The dead ranged in age from 59 to 99, with most of them believed to have had underlying medical conditions. Two of the fatalities were in Clackamas County, two in Umatilla County and one each in Baker, Deschutes, Jackson, Marion, Multnomah and Yamhill.
Oregon has administered 471,966 first and second doses of COVID-19 vaccine, including 12,173 doses given on Tuesday, according to OHA. The state has received a total of 706,575 doses of the Pfizer and Moderna vaccines.
Around the state, 266 people were hospitalized with COVID-19 on Wednesday, up four from the day before, and there were 63 COVID patients in intensive care, up two, OHA reported.
Nationally, the United States has recorded nearly 26.4 million infections and a total of 448,697 deaths since the start of the coronavirus pandemic, according to the latest data from the centers for Disease Control and Prevention.
A large outbreak at Corvallis Manor grew slightly last week and now stands at 121 infections among residents, staff and members of their households, and six people have died, according to a weekly report released Wednesday by OHA. A previous outbreak at the Corvallis nursing home sickened 21 people and resulted in four fatalities.
Outbreaks continued at several other congregate care facilities in the mid-valley. Quail Run Assisted Living in Albany has had a total of five cases, Brookdale Grand Prairie in Albany has had 19 infections and one death, Mennonite Home Skilled Nursing and Rehabilitation in Albany has had eight cases and Prestige Senior Living West Hills in Corvallis has had three cases.
Statewide, OHA reported, there have been 12,541 COVID-19 infections and 1,070 deaths associated with the pandemic in congregate care settings.
The mid-valley's largest recent workplace outbreak has now been declared resolved. A flare-up at the Lowe's Distribution Center in Lebanon had grown to include 29 infections of workers or members of their households, but there have been no new cases there in more than four weeks.
An outbreak at Entek International in Lebanon also was declared resolved after reaching a total of 17 cases.
Meanwhile, outbreaks continued at a number of other mid-valley businesses.
Samaritan Lebanon Community Hospital added one new infection last week for a total of 22 COVID-19 cases, OHA reported.
All other active workplace outbreaks in the area held steady last week at previously reported case totals: ATI Specialty Alloys and Components (Wah Chang) in Millersburg has 25 cases; Selmet in Albany has 16; Costco in Albany has 14; Samaritan Albany General Hospital, National Frozen Foods in Albany and Oregon Freeze Dry in Albany have 13 apiece; Coastal Farm & Ranch in Albany has 11; and Samaritan Treatment and Recovery Services In Lebanon has five.
Since the start of the coronavirus pandemic, 16,953 cases of COVID-19 and 88 deaths from the disease have been associated with workplace outbreaks in Oregon, OHA reported. The agency does not report deaths by specific workplace.
A pair of outbreaks at Corvallis child care centers have been declared resolved. Eleven cases had been reported at Corvallis Community Childcare-Lancaster and three at Noah's Ark.
Two new outbreaks were reported at K-12 schools in the mid-valley offering in-person instruction.
Two staff members or volunteers at Santiam Elementary School in Mill City have tested positive for the virus, as has one student at Mountain View Elementary School in Corvallis.
Outbreaks continued last week at several area schools, according to OHA. Three students have tested positive at Central Valley Christian School in Tangent, four students and one staff member or volunteer have been diagnosed at Alsea Charter School, and two students and one volunteer or staff member have the virus at Santiam Christian School in Adair Village.
An outbreak at Albany Christian School, where one student tested positive, was declared resolved.