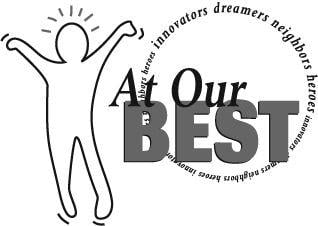 Corvallis resident named to dean's list
Abigail Nicole Kovac of Corvallis has earned placement on the Gonzaga University spring semester dean's list.
Students must earn a 3.5 to 3.69 grade-point average to be listed.
Local man makes dean's list
Matthew Vitello of Corvallis has been named to the spring semester dean's list at Marquette University in Milwaukee, Wisconsin.
Vitello is pursuing a Bachelor of Science degree in biomedical engineering.
Students on dean's list at Georgia Tech
Jin Kyoung Kwon and Jason Morcos, both of Corvallis, earned the distinction of dean's list at the Georgia Institute of Technology for spring term.
This designation is awarded to undergraduate students who have a 3.0 or higher academic average for the semester.
Corvallis resident makes president's list
Andrew Han, Corvallis resident and a student at the Pratt Institute, was among the 900 students who made the spring semester president's list.
Wood graduates from William & Mary
Catherine Wood of Corvallis recently graduated from the College of William and Mary with a Master of Arts in Education degree.
Local resident earns degree
Abdulla Rashed Al Neyadi, an electrical engineering major from Corvallis, received a bachelor's degree at Florida Institute of Technology's spring commencement in May.
Zonta announces awards
The Zonta Club of Corvallis recently announced awards totaling $19,372 to 13 local community organizations.
The recipients were Benton Hospice Service; the Center Against Rape and Domestic Violence; Community Outreach Inc.; Community Services Consortium; Grace Center for Adult Day Services; Jackson Street Youth Shelter; Linn-Benton Community College; Linn Benton Food Share, Love INC of Benton County; Old Mill Center for Children and Families; Philomath Youth Activities; Strengthening Rural Families; and We Care.
The grants were made possible through funds raised at the club's annual auction; the next auction will be held Nov. 13. The Zonta Club of Corvallis is a member of Zonta International, an organization dedicated to empowering women through service and advocacy.
Local students graduate at Linfield
A total of 747 candidates for degrees were presented at the Linfield College commencement exercises on May 31.
Benton County graduates included:
Corvallis: Riley Elizabeth Denson, bachelor of science, biology; Jordan Raeanne Gardner, bachelor of arts, psychology (summa cum laude); Zooey Taylor Glassman, bachelor of science in nursing; Nadine M. Grzeskowiak, bachelor of science in nursing; Vesta Namiranian, bachelor of arts, elementary education (magna cum laude); Phaedra Stefanakis, bachelor of science in nursing; Jamaica Rylin Thompson, bachelor of science in nursing (cum laude).
Philomath: Regan Alisha Foster, bachelor of science in nursing (summa cum laude).