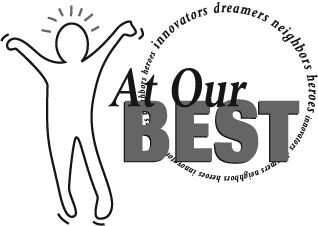 Elks State honors Central Linn pupil
Central Linn High School senior Maddie Neuschwander received a fourth-place ranking Saturday, Feb. 3, in the Elks State scholarship program.
Neuschwander, of Shedd, will receive $1,500 from the Elks State program plus an additional $4,000 from the national program.
Neuschwander plans to attend Linn-Benton Community College to obtain her associate degree, then transfer either to Oklahoma State or to Texas A&M to major in Agriculture Communication.
PEO awards scholarships
PEO Chapter EK, Corvallis, recently announced that scholarships have been awarded to Meylissa LeDay and Sheryl Miller in recognition of their scholastic achievement and leadership.
LeDay received the Oregon Scholar grant. She is attending Western Oregon University, pursuing an elementary education degree. Miller received the Marguerite grant, which allows her to continue her pursuit of a nursing degree.
The PEO sisterhood is a philanthropic and educational organization dedicated to bringing increased options to women for higher education.
Student named to dean's list
Carl Karpinski of Corvallis earned spring semester dean's list honors from Bemidji State University in Bemidji, Minnesota.
To be eligible for the list, students must be enrolled for at least 12 credits and earn a 3.5 grade-point average during the semester.
Man graduates as paramedic
Wesley Strawn of Corvallis graduated last year from Chemeketa Community College as a paramedic.
Strawn has been hired by Fulck NW Ambulance in Salem. He is the son of Marty Strawn.
National Merit Scholars named
Last July, the National Merit Scholarship Corp. announced 900 additional winners of National Merit Scholarships financed by colleges and universities.
These Merit Scholar designees joined over 3,200 other college-sponsored award recipients who were announced last June.
Among those listed was Carson Gray of Corvallis, a graduate of Crescent Valley High School, who plans to study computer science at Arizona State University.
Student named to honor roll
Adrianna Horsey of Corvallis was named to the spring semester Whitworth University Provost's Honor Roll.
Horsey qualified for the academic honor society by maintaining a grade-point average of at least 3.75 during the semester.
Corvallis woman earns degree
Janelle Freeman of Corvallis graduated from Hofstra University last May, earning a Master of Arts degree in forensic linguistics.
Hofstra University is a private university 25 miles from New York City.
Corvallis man wins scholarship
Last July, Jonah Wafula of Corvallis received a $10,000 College Education Scholarship from USTA Foundation, the United States Tennis Association's national charitable foundation.
Wafula is a graduate of American Heritage Academy, and played tennis in high school.
Zonta gives grant to Old Mill Center
Old Mill Center for Children and Families in Corvallis recently received a grant of $2,400 from Zonta Service Foundation of Corvallis.
The grant will go to support efforts to empower female parents and caregivers.
For more than four years, Old Mill Center has focused on engaging with the community's growing number of Spanish-speaking parents and caregivers. Shirley Blake, a bilingual parent engagement coordinator who works at Old Mill Center, connects parents with community groups and activities. Blake is developing Raising Voices, a bilingual parent advisory committee designed to encourage mothers, especially those who are Spanish-speaking, to self-advocate and develop skills and job-preparedness.
Zonta's grant helps remove barriers to attendance of the program by easing transportation and child care costs, meaning more parents will be able to attend meetings and learn to develop their personal and professional skills. The feedback Old Mill Center receives from parents who attend the advisory committee will help shape policies in order to better serve local families.
Tribe gives grants to local agencies
The Siletz Tribal Charitable Contribution Fund distributed $397,514.05 to 34 organizations last Aug. 4 as it continued its quarterly donations to nonprofit groups.
Local agencies receiving funds follow:
Santiam Elementary School, Mill City, $2,000 for scholarships and equipment for one-week outdoor program for sixth-graders; Fish of Albany Inc., $2,000 for food for weekly Snacks for Packs weekend food program for students; Philomath Community Gleaners, $2,000 for food for community-based food bank; Adair Living History, $7,500 for electrical hardware for fully accessible doorway and interior framing of historic barracks renovation; Altrusa International of Albany, $3,000 for gift cards for back-to-school shopping for low-income students.
WAHS alum named to dean's list
Wyatt Burris of Albany was named to the spring term University of Oregon dean's list.
Only students with a grade-point average of 3.75 or better are honored in this way. Burris was on the list all three semesters last year. He has a cumulative GPA of 4.05. He is a sophomore this year, and graduated from West Albany High School in 2016.
Corvallis student makes dean's list
East Tennessee State University has announced the names of students who attained a grade-point average qualifying them for inclusion on the summer semester dean's list.
Mouth A. Alwalani of Corvallis made the list.
To receive this honor, students must successfully complete a minimum of 12 hours of undergraduate coursework with no grade below B minus in any course, and a GPA of at least 3.5 on a 4.0 scale.
Students qualify for dean's list
At the close of spring term, 458 Eastern Oregon University students qualified for the dean's list.
Local students appearing on the list included Tabatha Malloy and Christa Tryon, both of Albany; Alexa Peters of Corvallis; and Reis Taylor of Philomath.
These students maintained a grade-point average of 3.5 or higher while completing at least 12 hours of graded coursework during the term.
Student's art celebrated at fair
Ingrid Celis, a fifth-grader at Ashbrook Independent School in Corvallis, was honored during a reception held last August at the Oregon State Fair in Salem.
Ingrid's artwork was chosen from more than 2,000 pieces submitted to the Oregon Agriculture in the Classroom Calendar Art Contest. The contest celebrates Oregon's many agricultural and natural resource goods, and is annually sponsored by the Oregon Agriculture in the Classroom Foundation.    
Ingrid said she chose to paint irises because Oregon is a major grower of the flower.
Besides having artwork published in the calendar, each winning student received a $50 award and certificate.
Local student receives degree
Seok Heon Kang of Corvallis received a Master of Science degree in adapted physical education last Aug. 13 at Northern Illinois University.
NIU is a public research university in DeKalb, Illinois.
CHS alum named to dean's list
Patrick Corrigan of Corvallis was named to the spring semester dean's list of the Viterbi School of Engineering at University of Southern California.
Corrigan spent fall semester 2016 studying at the National University of Ireland, Galway. He is a senior at USC and is majoring in biomedical engineering. He is a 2014 graduate of Corvallis High School.