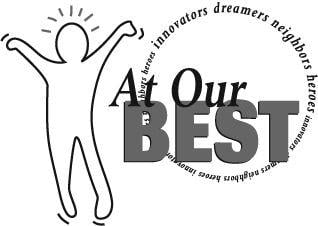 Lodge donates funds for eye care
The Corvallis Elks Lodge recently donated $2,500 to the Elks Children's Eye Clinic at Oregon Health & Science University in Portland.
Since 1949, Oregon Elks lodges have donated millions of dollars and thousands of hours to the clinic, and have brought sight to thousands of children. Oregon Ladies of Elks create stuffed "Casey the Elk" dolls and handmade quilts or afghans for children undergoing treatment.
Samaritan Health awards community grants
The five hospitals affiliated with Samaritan Health Services have awarded a total of $217,250 in social accountability grants to 33 local service organizations, to be distributed over the next year.
Social accountability grants are awarded within Benton, Lincoln and Linn counties. Funding decisions are made by committees consisting of employees and board members at each Samaritan-affiliated hospital. Funded programs address unmet needs of underserved populations, and improve overall community health.
Social accountability grants are part of the Samaritan Community Health Promotion/Community Benefit program, which encompasses efforts to build healthier communities by providing direct and in-kind support for health services.
The following organizations serving the Corvallis area received 2015 social accountability grants: ABC House; the Benton County Oral Health Coalition (a collaboration that funds Benton County Health Department, Love INC, Strengthening Rural Families and the Boys & Girls Club of Corvallis); the Center Against Rape and Domestic Violence; the Corvallis Drop-In Center; the Corvallis Environmental Center; the Jackson Street Youth Shelter, Inc.; the Old Mill Center for Children and Families; the Retired Senior Volunteer Program; and Vina Moses Center.