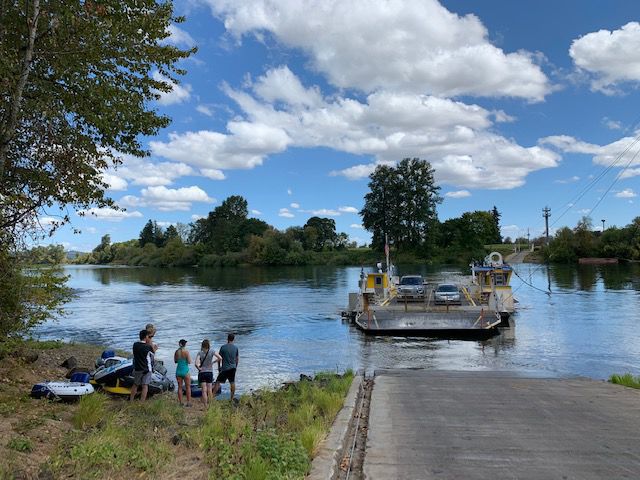 The Polk County Sheriff's Office on Tuesday recovered the body of a missing woman who disappeared Saturday afternoon while floating along the Willamette River near the Buena Vista Ferry.
You have free articles remaining.
Tracy Allen, 37, of Vancouver, Washington, was with friends on the waterway, traveling in a trio of inner tubes tied together when it hit a large root ball snag, according to a Polk County Sheriff's Office news release. The tubes overturned as a result. Two women made their way to safety on the west shore of Wells Island, and two others avoided the snag by untying their inner tubes. Allen, who was wearing a life jacket, did not emerge.
Although the multi-agency search was officially suspended Sunday, Polk County continued evaluating the situation. And on Tuesday, with the help of the Clackamas County Sheriff's Office Water Rescue Team and the Benton County Sheriff's Office, crews on two boats found Allen just north of the Buena Vista Ferry, freeing her from the swift water at the base of a log jam. According to the news release, she had been snagged by tree roots and forced underwater.
The Albany Fire Department and Linn and Benton county sheriff's offices were among the agencies to respond to the initial Saturday call. The Oregon Parks and Recreation Department, the Marion County Sheriff's Office, Polk County Fire District, the U.S. Coast Guard and Reach Air Medical Services also assisted with the efforts to locate Allen, according to law enforcement officers present at the scene Sunday.