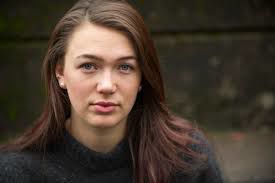 The Corvallis High School Green Club is hosting a climate action fair and speakers at 5 p.m. Thursday at the high school, 1400 NW Buchanan Ave.
The "Climate Solutions: What Every Parent and Community Members Needs to Know and Do" event starts with a fair at 5 p.m. Local organizations will be on hand to talk about their climate action activities.
At 6 p.m. the free event shifts into the speaker portion, which features Kelsey Juliana of Our Children's Trust and Asher Miller of the Post Carbon Institute. Juliana is part of a landmark lawsuit filed in 2015 by 21 youth plaintiffs against the United States and several of its executive branch positions and officers. The suit asserts that the government violated the youths' rights by allowing activities that harmed the climate and seeks the government to adopt methods for reducing carbon dioxide emissions.
The action received a big boost in 2016 when U.S. District Court of Oregon Judge Ann Aiken of Eugene upheld the idea that access to a clean environment was a fundamental right, allowing the case to proceed. The case remains in the courts with oral arguments set before the Ninth Circuit Court in June in Portland.
Miller, who moved from California to Corvallis when the Post Carbon Institute relocated here in June 2017, will discuss the urgency of climate action and how people can individually and collectively make the transition away from fossil fuels.
At 7 p.m. the fair kicks back in. Food will be available for purchase and child care is being offered for those aged 3 to 10, with age-appropriate activities supervised by Corvallis High School child development students.
"Roughly 90% of all seniors at CVHS and CHS feel afraid for their future due to catastrophic climate disruption," said Julie Williams, CHS teacher and Green Club coordinator. "If 90% of our students are afraid, shouldn't we do something about it?"
The event is sponsored by The Corvallis High School Green Club, Seeds for the Sol, 350 Corvallis, the Corvallis Climate Action Advisory Board, the Corvallis Sustainability Coalition, the Oregon Clean Power Cooperative and 500 Women Scientists.