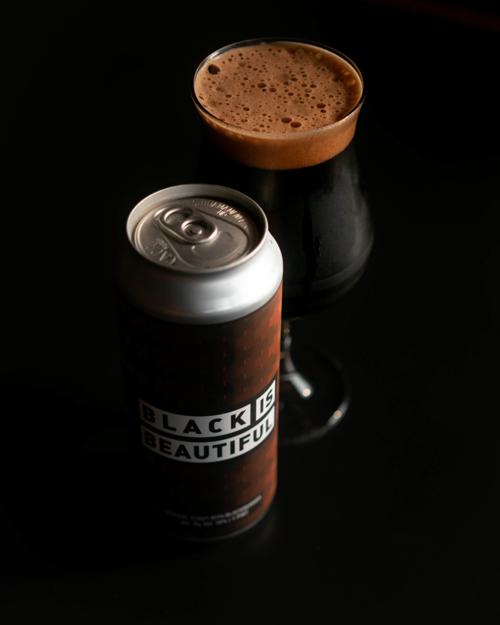 Nick Arzner had been searching for a way to use his business to support the causes he believes in. 
Arzner, the owner of Corvallis-based Block 15 Brewing, has spent the past few months reflecting and researching on how to help those who face racial injustice and bring awareness to the difficulties experienced by people of color. 
"It's really easy to say 'I'm not racist' and then not pay attention to what's going on around you," Arzner said. "The idea of being anti-racist, it's a practice of actually opposing racism and promoting racial tolerance. … There's a lot of people out there who don't have the freedom that everyone enjoys."
Arzner saw the perfect opportunity to continue that support with a nationwide, collaborative effort among breweries called Black is Beautiful. 
The objective of the movement is simple: According to the Black is Beautiful website, participating breweries hope to raise awareness for the injustices that people of color face daily and raise funds for police brutality reform and legal defenses for those who have been wronged. 
Those breweries are selling a Black is Beautiful Imperial Stout, and 100% of the proceeds from the product will be donated to local organizations that support police brutality reform. 
The effort was started by Weathered Souls Brewing, a brewery in San Antonio, Texas. Owners from that brewery created a unified bottle label for participating businesses to use and made it available to download online, and then encouraged other breweries to add their own variations to the stout recipe. 
More than 1,000 breweries nationwide have committed to the cause, including Corvallis-based 2 Towns Ciderhouse, which donated $4,362 worth of sales in June, according to the Corvalis Advocate. 
Block-15 elected to stay close to the original Black is Beautiful Stout recipe, but added its own unique twist by maturing it on over 600 pounds of Oregon-grown blackberries to create a blackberry imperial stout. 
All proceeds from Black-15's sale of the product will be divided up and distributed to the NAACP Corvallis/Albany Branch, the NAACP-Oregon State University Chapter and the NAACP Legal Defense Fund. 
Arzner said by the time they sell their entire Black is Beautiful inventory, Block-15 will have raised nearly $10,000 for the cause. 
They also split off some of the batch to put in bourbon barrels for a future release. Arzner hopes the symbolism of making the release more than a one-time occasion will help support the continuous fight for racial equality. 
"I don't want this to be something we do once and then forget about it," Arzner said. "And I don't want society to do that either. These are changes that are long overdue and really need continually addressed."
Get local news delivered to your inbox!
Subscribe to our Daily Headlines newsletter.