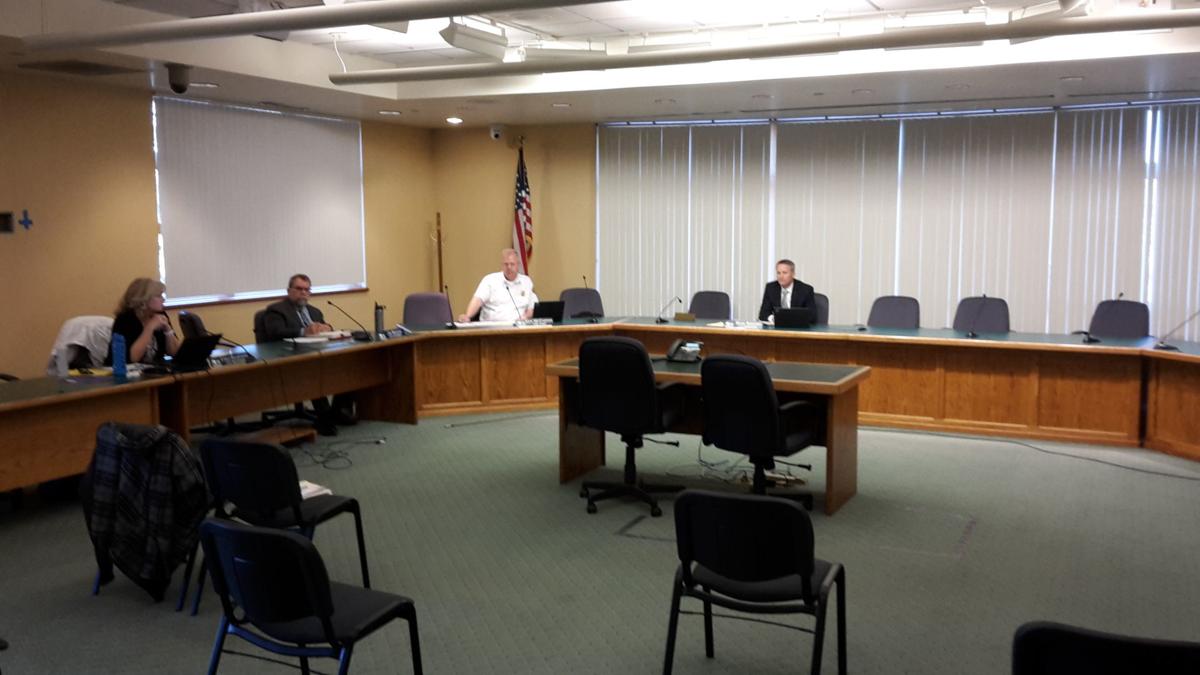 The city of Corvallis and Benton County are working together on an emergency operations center that goes live Tuesday morning.
The goal of the center is to coordinate emergency response to the coronavirus outbreak and support the Benton County Health Department, which will be the lead agency for city and county.
The Corvallis City Council discussed the new center at its Monday meeting at the downtown fire station. In the room were City Manager Mark Shepard, Fire Chief Ken McCarthy, City Attorney Jim Brewer and City Recorder Carla Holzworth. Mayor Biff Traber conducted the meeting remotely, with the nine councilors participating via speakerphone.
The emergency operations center (EOC) will be headquartered at the city's fire training facility on the Public Works Department property and will be staffed by two 20-person teams. One will be led by McCarthy and the other by Brian Lee, emergency manager with Benton County.
The teams, which will work 8:30 a.m. to 5 p.m. shifts on consecutive days and then take two days off, will consist of city and county employees from a variety of departments, including fire, police and public works.
"We won't run the incident response," McCarthy said. "We won't send out people to a fire or test people. We're a support group. The Benton County Health Department has asked for some help so they can focus on more specific actions."
Key questions councilors had for McCarthy and Shepard included how quickly testing for the virus can be implemented and how to care for homeless individuals, who can't take advantage of the two key virus preventive measures — social distancing and washing your hands.
Shepard emphasized those two issues in his remarks during the meeting and noted adjustments that the city has made as a result of the outbreak are guided by them.
The city has closed the library, the pool at the Majestic Theatre. Access to City Hall will be limited going forward and those wishing to make utility payments at the Finance Department must now put them in a drop box because the office will be closed.
"The situation remains extremely dynamic," Shepard said, noting Gov. Kate Brown's change of mind on restaurant and bar shutdowns on Monday before moving forward with the closure order.
"I would expect things to continue to change and we need to be adaptable and ready for change," Shepard said.
All city meetings of advisory boards through the end of the month have been canceled. The council's next scheduled meeting is April 6, but Shepard noted that councilors might meet again via some remote technology. Or might meet later than April 6.
The council conducted some light business Monday before turning over the meeting to McCarthy and Shepard for the EOC discussion. Chairs in the meeting room were set up apart from each other to emphasize social distancing, making the room look like some sort of dryland slalom skiing course. No members of the public were on hand.
It remains unclear how the city will handle future meetings that require a public hearing, such as city budget talks or major land-use cases. Such hearings always include public comment.
Meetings canceled for this week include:
Wednesday: Planning Commission and Economic Development Advisory Board.
Thursday: City Council work session.
Friday: Bicycle and Pedestrian Advisory Board.
Concerned about COVID-19?
Sign up now to get the most recent coronavirus headlines and other important local and national news sent to your email inbox daily.