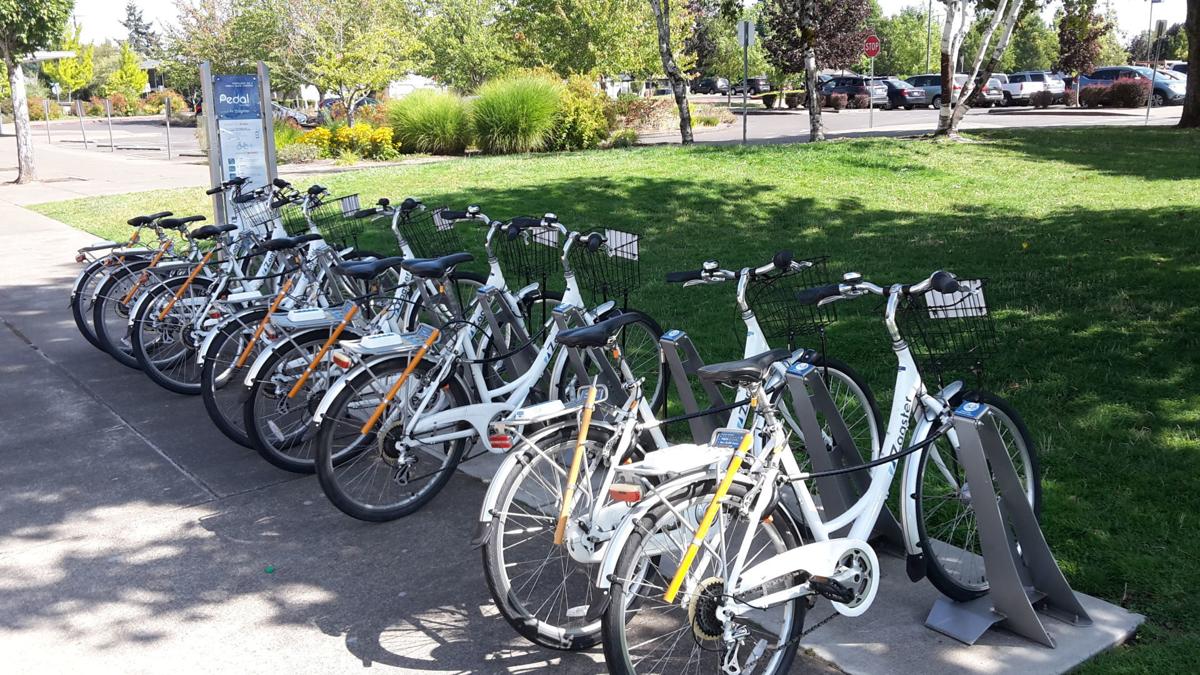 Pedal Corvallis, the bike sharing program coordinated by the Oregon Cascades West Council of Governments, has passed the 1,000-member level.
The system, which went live in June of 2016, passed the 1,000 mark earlier this month, said Fred Abousleman, executive director of Oregon Cascades West Council of Governments.
Membership has now passed 1,100, Abousleman said, with participants taking more than 8,000 total trips.
You have free articles remaining.
"The program continues to grow in both membership and the number of trips each Pedal Corvallis member is taking," said Abousleman, who added that Zagster, the company that oversees the Corvallis program, reports that Corvallis is experiencing twice as many trips per member as other medium-sized programs administered by the firm.
Pedal Corvallis operates eight stations, offers 41 bicycles and two adult tricycles. An annual pass is $25 and a one-month pass is $10. Pass holders can use their phones to unlock a bike for rides of two hours or less. A new pay as you go pass costs $1 per half hour.
"We have learned some lessons, especially from our peers across the country," Abousleman said. "Don't try and grow too fast but work to make the program sustainable and accessible. We focus on on targeted outreach around the stations as well as working with station hosts on getting the word out."