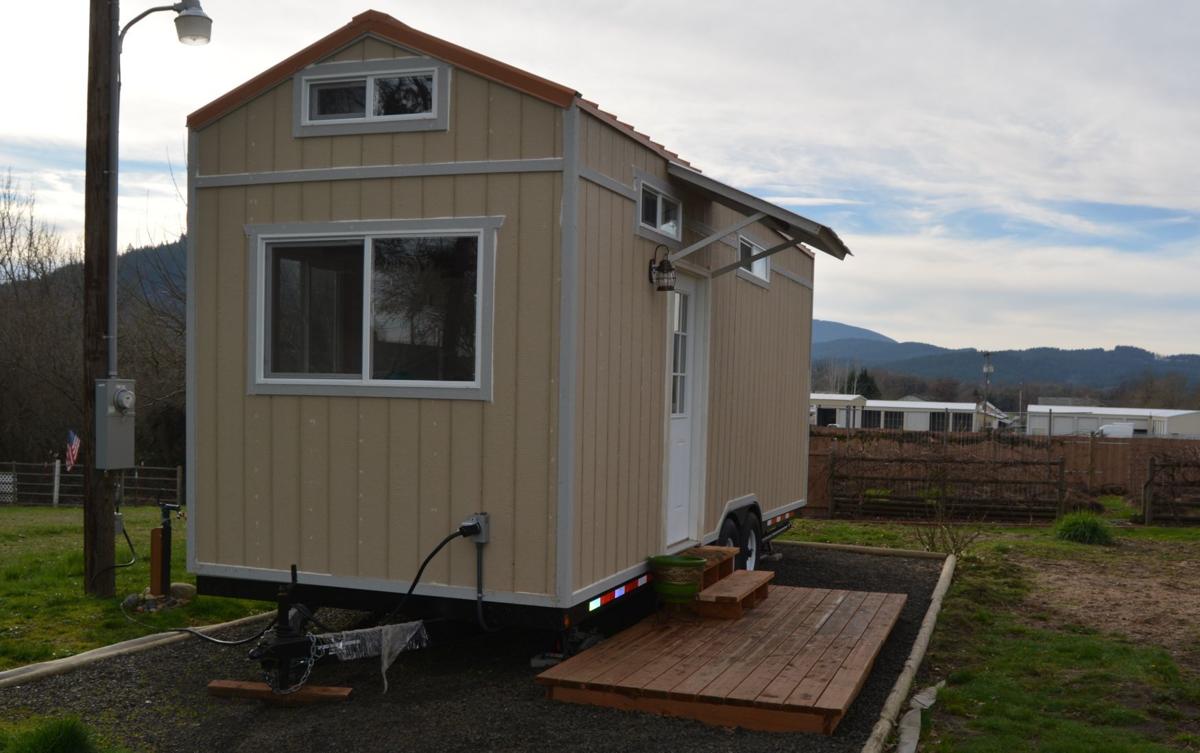 The Corvallis City Council unanimously passed new code language Monday that will make it easier for developers to place "tiny houses" on residential lots.
The land development code amendment will allow small houses of up to 400 square feet (not including loft spaces) only if they are intended for permanent living. Such dwellings are categorized as R-3 occupancy.
The city also is reviewing new code language on R-5 occupancy tiny houses, which are on wheels and intended for temporary or emergency use only. Because R-5 regulations are bit more complex the city has decided to consider them at a later date.
The new regulations are mandated by state law as part of legislative efforts to ease housing supply issues in Oregon.
Two residents spoke in favor of the new code at a public hearing at the downtown fire station. Nathan Watson manufactures tiny houses, while Cassandra Robertson has been spearheading a Corvallis Sustainability Coalition team that is looking at ways to increase transitional housing in town.
Watson also said he is looking forward to participating in the conversation on the R-5 rules.
• Councilors unanimously approved new systems development charges that developers pay for new development. The  fees are collected to help offset the impact a project has on a city's infrastructure of storm and sanitary sewer systems, parks and recreation facilities, water, and street systems.
According to city code Corvallis must use the Engineering News Record Construction Cost Index when calculating its annual assessment. This year the overall increase is 4.9 percent, which would add approximately $740 to the charges assessed on a new single-family residence.
The new charges take effect April 1.
• Councilors voted unanimously to renew the contract the city has with the Brewer Coulombe law firm, which handles municipal legal services. During the debate councilors reduced the interval that is required before terminating the contact from one year to 180 days. Councilors also clarified language in the contract that governs how the office keeps confidences when in discussions with individual councilors. The firm is paid approximately $25,000 per month for routine services and an additional $75 to $140 per hour for "additional legal services."
• Councilors discussed a report on ambulance rates imposed by the Corvallis Fire Department. No increase was recommended because city rates fall within the "median values" of other agencies in the mid-valley.
• Three individuals spoke during the community comments period on homelessness. Their concerns were that the city enforces no camping ordinances in the winter when the weather is a larger issue for the homeless. The city is planning a Thursday work session on homelessness (see information box for details). Approximately eight to 10 people in the audience were on hand to support those who testified.