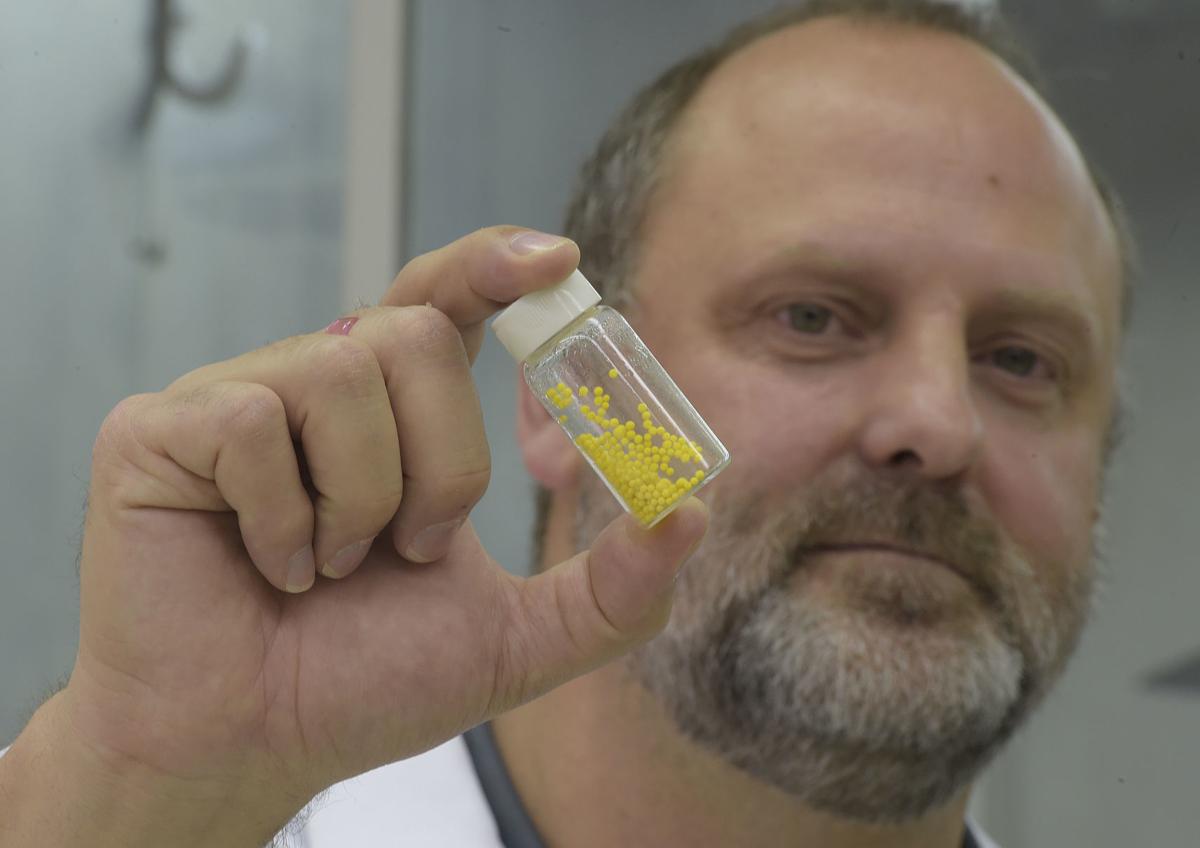 A Corvallis startup company has been awarded $15 million in federal matching funds to help it commercialize a new method of producing molybdenum-99, a crucial component in medical imaging procedures.
Northwest Medical Isotopes is the last of four companies selected by the Department of Energy's National Nuclear Security Administration to receive one of the grants, which are aimed at ensuring a reliable supply of moly-99.
"It's kind of a validation of our process," said Larry Mullins, the company's executive chairman and former president and CEO of Samaritan Health Services.
There is currently no North American source for moly-99, and frequent supply disruptions have caused problems for U.S. hospitals. The federal agency is also encouraging technologies that can produce the material without the use of highly enriched uranium, which can be used to make nuclear weapons.
Technetium-99m, a radioactive isotope derived from moly-99, is used up to 50,000 times a day in cardiac stress tests, cancer imaging and other diagnostic procedures.
You have free articles remaining.
Northwest Medical Isotopes is working to obtain approval from the Nuclear Regulatory Commission for its molybdenum-production process, which is based on technology developed at Oregon State University, as well as for a planned 60,000-square-foot processing plant to be built in Columbia, Missouri.
The venture is built around a patented device, called a target, that holds pellets of uranium oxide for insertion into the core of a nuclear reactor, where the fission reaction splits the uranium toms into moly-99 and other isotopes. According to Northwest Medical Isotopes, its target is compatible with many different research reactor, not just the small pool that currently provides the world's supply of moly-99.
Mullins said the $15 million federal matching grant will be used for additional engineering and testing work needed to take the company through the NRC application review process, a notoriously expensive and time-consuming task.
He added that the company is seeking additional investment to help cover the remaining certification costs as well as construction of its processing plant in Missouri, which is currently projected to cost between $125 million and $150 million to build.
Mullins said the company hopes to be able to start construction next year and begin processing molybdenum-99 at the site by 2022 or 2023.
"It's a long, hard, complex process, but I think we're making good headway on it," he said.
Also receiving $15 million matching grants from the National Nuclear Security Administration were Niowave Inc. of Lansing, Michigan; Northstar Medical Radioisotopes of Beloit, Wisconsin; and Shine Medical Technologies of Janesville, Wisconsin.