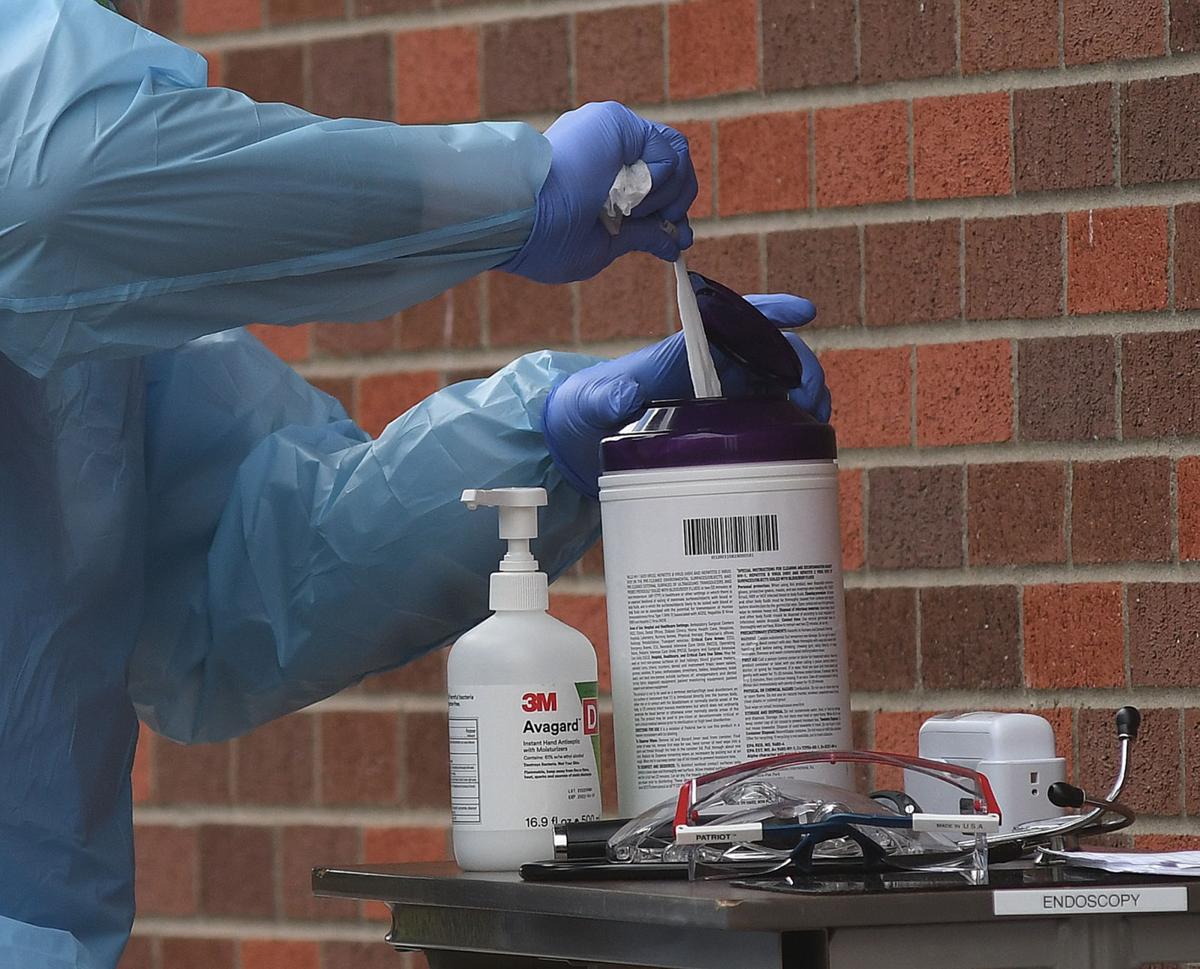 A COVID-19 outbreak at a Corvallis care facility for dementia patients continues to grow, according to the latest information from the Oregon Health Authority.
As of Sunday, there were 15 cases of the disease associated with Willamette Springs Memory Care, according to a weekly update released on Wednesday by OHA. That number was up two from the previous week.
Outbreaks at congregate care facilities can involve residents, staff, members of their households or other close contacts.
Four other outbreaks associated with congregate care facilities in the mid-valley remain active, OHA reported. Waverly Place in Albany and Meadowlark Senior Living in Lebanon both have five cases, and Regency Albany the Mennonite Home in Albany have four apiece.
Since the start of the coronavirus pandemic, congregate care facilities have accounted for 1,318 COVID-related deaths, more than half the state's fatalities from the disease, and a total of 14,071 cases.
The area's largest current workplace outbreak, connected with the Target Distribution Center in Albany, grew by one case to a total of 23, OHA reported in its weekly update. The outbreak at NWI Defense LLC in Albany held steady at seven cases, and a new outbreak involving five cases was reported at the Lowe's Distribution Center in Lebanon. A previous outbreak at the Lebanon facility reached 30 cases before it was declared resolved last month.
Support local news coverage and the people who report it by subscribing to the Corvallis Gazette-Times.
Workplace outbreaks can include employees of a particular company, members of their households and other close contacts. At present, the two largest workplace outbreaks in Oregon are at state prisons: Two Rivers Correctional Institution in Umatilla, with 767 cases, and Snake River Correctional Institution in Ontario, which has 633 infections.
To date, 20,811 cases of COVID-19 and 111 deaths from the disease have been connected with workplace outbreaks. OHA does not list COVID-related deaths by specific workplace, saying that information would violate patient privacy.
With students returning to in-person instruction, COVID-19 infections continue to pop up at mid-valley schools, with 23 active outbreaks involving students, staff or volunteers.
According to the latest counts from OHA, there are current outbreaks at Alsea Charter School, which has six cases; South Shore Elementary in Albany, one case; Meadow Ridge Elementary in Albany, two; Lebanon High School, three; Calapooia Middle School in Albany, three; Scio High School, one; Santiam Christian School in Adair Village, four; Timber Ridge Middle School in Albany, one; Hamilton Creek School in Lebanon, two; Takena Elementary in Albany, two; Cascades Elementary in Lebanon, one; Sand Ridge Charter School in Lebanon, one; Clemens Primary School in Philomath, three; North Albany Middle School, three; Philomath High School, five; Riverview School in Lebanon, three; Seven Oak Middle School in Lebanon, one; Philomath Middle School, two; Central Linn High School in Halsey, three; South Albany High School, five; Periwinkle Elementary in Albany, two; Corvallis High School, one; and Crescent Valley High School in Corvallis, one.
A previously reported outbreak at Standard Christian School in Albany is now considered resolved.