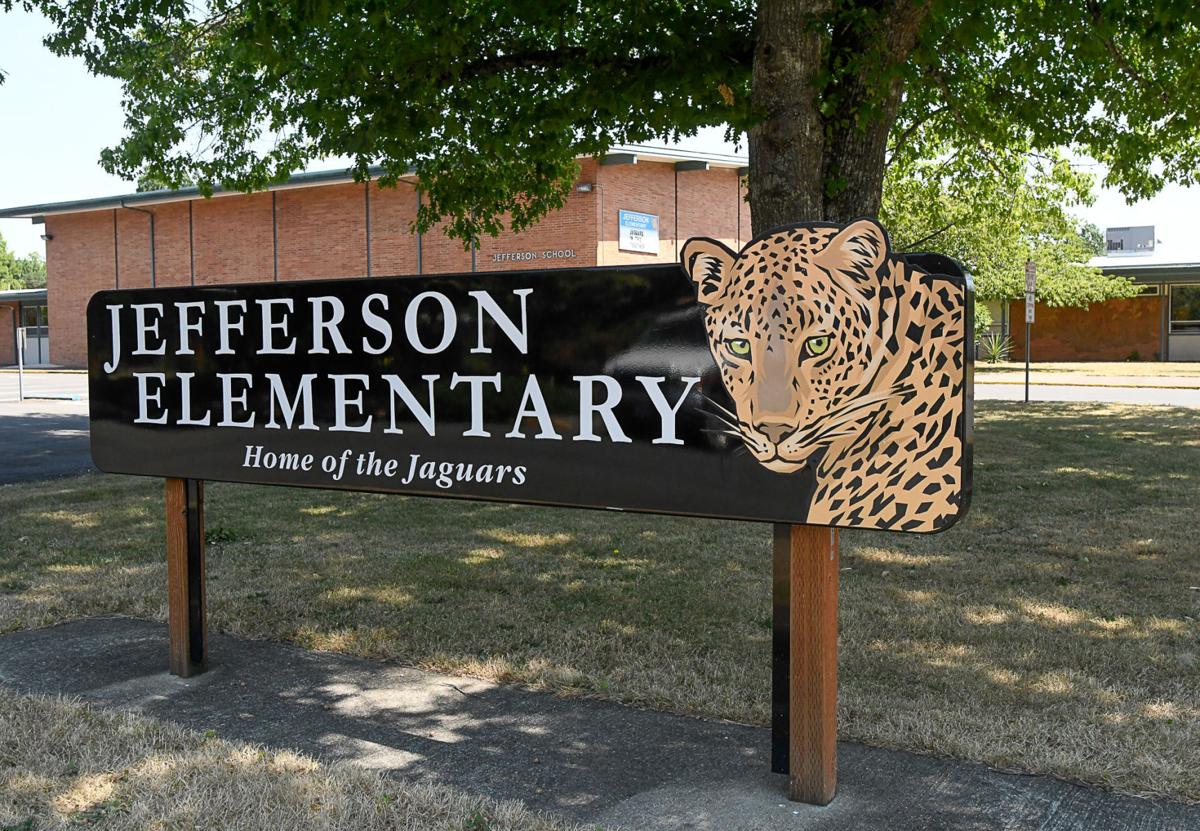 Husky, Jaguar and Wildcat elementary schools in the Corvallis School District will likely be renamed after influential women of color, a decision which superintendent Ryan Noss believes will better represent the culture, climate and collective values of the community.
The women being considered are pioneering aviator Bessie Coleman, Oregon tribal leader Kathryn Jones Harrison and Benton County pioneer Letitia Carson.
The school board will take action on the renaming resolution at its board meeting Thursday. 
The three schools were previously named Thomas Jefferson, Herbert Hoover and Woodrow Wilson, all of whom are associated with racist practices.
Husky Elementary School would be renamed Bessie Coleman Elementary School, after the first Black woman and Native American woman to earn a pilot's license. Coleman, who was born in 1892 and died when she was only 34 years old in an airplane accident, grew up in Texas with her twelve siblings. She learned French in order to attend flight school in France, the only place women were allowed to fly.
She was known for performing airplane tricks and giving speeches that encouraged women and African Americans to learn how to fly.
Jaguar Elementary School could be renamed Kathryn Jones Harrison Elementary School. Harrison, who is 97 years old, is a member of the Confederated Tribes of the Grande Ronde. She is one of the first leaders of the tribe who led the Confederated Tribes of Siletz and Confederated Tribes of Grand Ronde through restoration during a time when the Eisenhower administration refused tribes formal recognition.
Wildcat Elementary School would be renamed Letitia Carson Elementary School. Carson was a Black woman and an Oregon pioneer when Black people were legally excluded from Oregon's territory. She claimed land as a Black woman so she could build a heritage for her children.
Carson set out on the Oregon Trail in 1844. The journey lasted six months and she finally settled right here in Benton County, where she lived with her life partner David and two sons. 
"I brought Kathryn Jones Harrison, Bessie Coleman and Letitia Carson forward because their stories will inspire our students and send the message that each and every student is welcome in our schools," Noss said.
At a school board meeting in July 2020, school board member Vincent Adams presented a resolution to remove the old names immediately, and Husky, Jaguar and Wildcat were all temporary names as school board and community members brainstormed ideas for new and meaningful ones.
When the resolution passed in September to remove the names, the public had mixed feelings. Some felt hopeful that the district was headed in a new direction and some felt that the district was promoting historical revisionism.
A public input form was available on the district website from October until mid-December to gather community suggestions and feedback. A renaming task force composed of 13 people from different ethnic groups, genders and ages was formed in Dec. 2020, and the information from the public input form was shared with that group by district staff.
Members of the District Equity Leadership Team Advisory group and Students Advocating for Equity group also provided input on the new names. A district-wide survey was sent out to students in early Dec. to get their opinions as well.
The district gave extra consideration to names after those who advocated for social justice throughout their lives, especially women, as no Corvallis school is currently named after a woman.
When the task force met over Zoom to discuss the proposed names, the community took issue with the lack of openness to the public. School board meetings are traditionally open to everyone, but some members of the task force felt uncomfortable speaking up in front of what they worried would be a judgmental crowd.
Instead, meeting minutes were posted on the CSD website, and the public could be informed of what happened at the meeting by reading rather than watching or participating themselves. An online form for public comments was available on the district website and brought to the task force during the meetings.
Adams commented on the importance of taking the process slow at the June 10 board meeting.
"I think we need to take pause and let the community look at these names and see what this outcome means," he said. "Getting it right is by far more important than getting it done fast."
In the renaming resolution, Noss acknowledged that the removal of a historical figure's name from a building does not erase it from history, but rather serves as a conscious choice to amplify the societal values that must be taken into the future to promote equity.
The task force unanimously supported naming the elementary schools after these three influential women. The last time a school was renamed was 2004 when a new middle school was constructed to replace two existing middle schools—Highland View Middle School and Western View Middle School. The newly built school was named Linus Pauling Middle School. 
Noss hopes that these renamings will foster positive student development and a sense of belonging for all students. The renaming recommendations will be brought forward for action at the Corvallis school board meeting on Thursday. If the resolution passes, school board members will set up a timeline for instating the new names.
Joanna Mann covers education for Mid-Valley Media. She can be contacted at 541-812-6076 or Joanna.Mann@lee.net. Follow her on Twitter via @joanna_mann_.