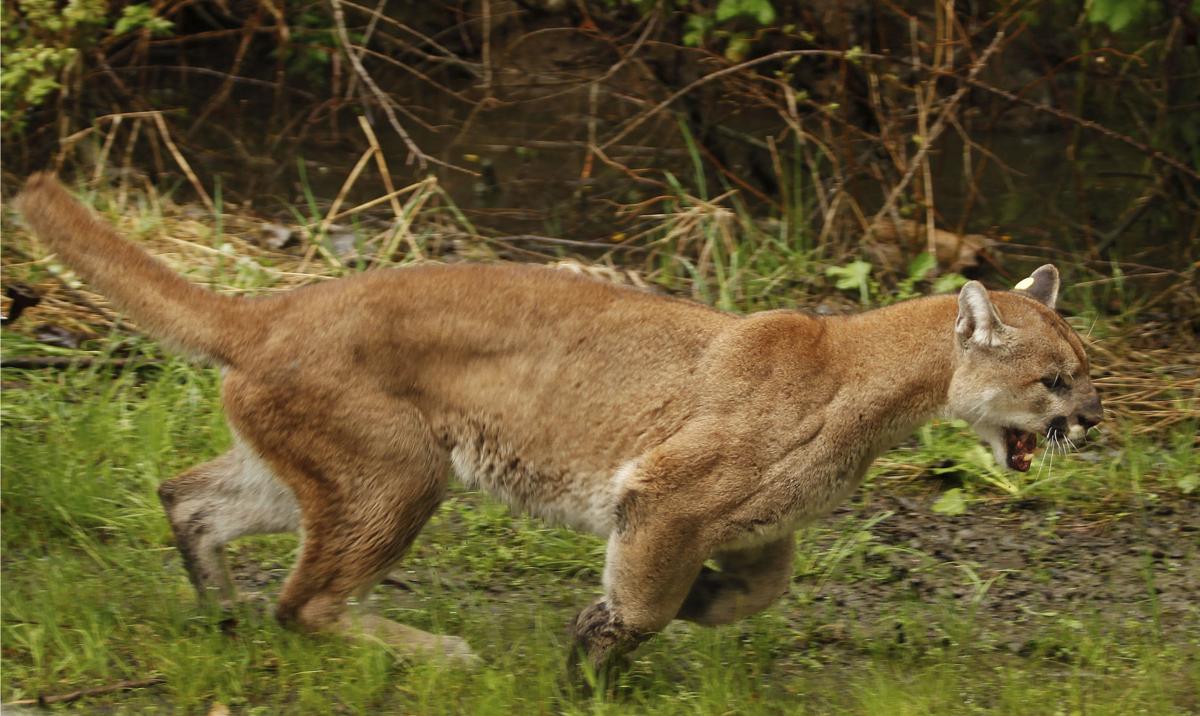 A state wildlife biologist has confirmed a recent cougar sighting in a rural Corvallis neighborhood but said the animal so far has not exhibited behaviors that would constitute a threat to human safety.
A photo taken on the afternoon of May 14 clearly shows a cougar near a home on Northwest Glenwood Drive, in the Skyline West neighborhood, said Nancy Taylor, a biologist with the Corvallis district office of the Oregon Department of Fish & Wildlife.
Taylor added that she couldn't tell the mountain lion's age, size or sex from the photo, and the resident who took the picture did not report any signs of threatening behavior from the animal.
"It was just walking through the property," Taylor said.
Taylor said the department would continue to monitor the situation and asked residents who see a cougar to call her office at 541-757-4186. However, the agency is prohibited from killing one of the wild cats unless one or more of the following criteria are met.
• Aggressive actions toward a person, such as charging, growling or snarling.
• Breaking into a residence or attempting to do so.
You have free articles remaining.
• Attacking a pet or domestic animal.
• Loss of wariness of humans, displayed through repeated daytime sightings near a house or other permanent structure.
The last confirmed sightings in the area were in October.
On Oct. 6, a hunter shot and killed an adult female cougar that growled at him in the power line corridor off Covey Run, a short distance north of Skyline West.
Two juveniles that were with the adult cougar ran off, and several cougar sightings were reported in the vicinity over the next few days.
The only known instance of a fatal cougar attack in Oregon happened last August, when a 55-year-old woman was killed while hiking alone near Mount Hood.
Cougar encounters are rare, but if you do come across one, you should stay calm, maintain eye contact and back away slowly. If the animal seems aggressive, raise your arms to make yourself appear bigger, clap your hands and talk in a loud, firm voice. Fight back if attacked, but don't turn your back or run away.
Taylor said people who live in cougar country should take some basic precautions, especially around dawn and dusk, when the big cats are most active. See the online version of this story for a detailed list of steps you can take to protect yourself and your pets.
Reporter Bennett Hall can be reached at 541-758-9529 or bennett.hall@lee.net. Follow him on Twitter at @bennetthallgt.