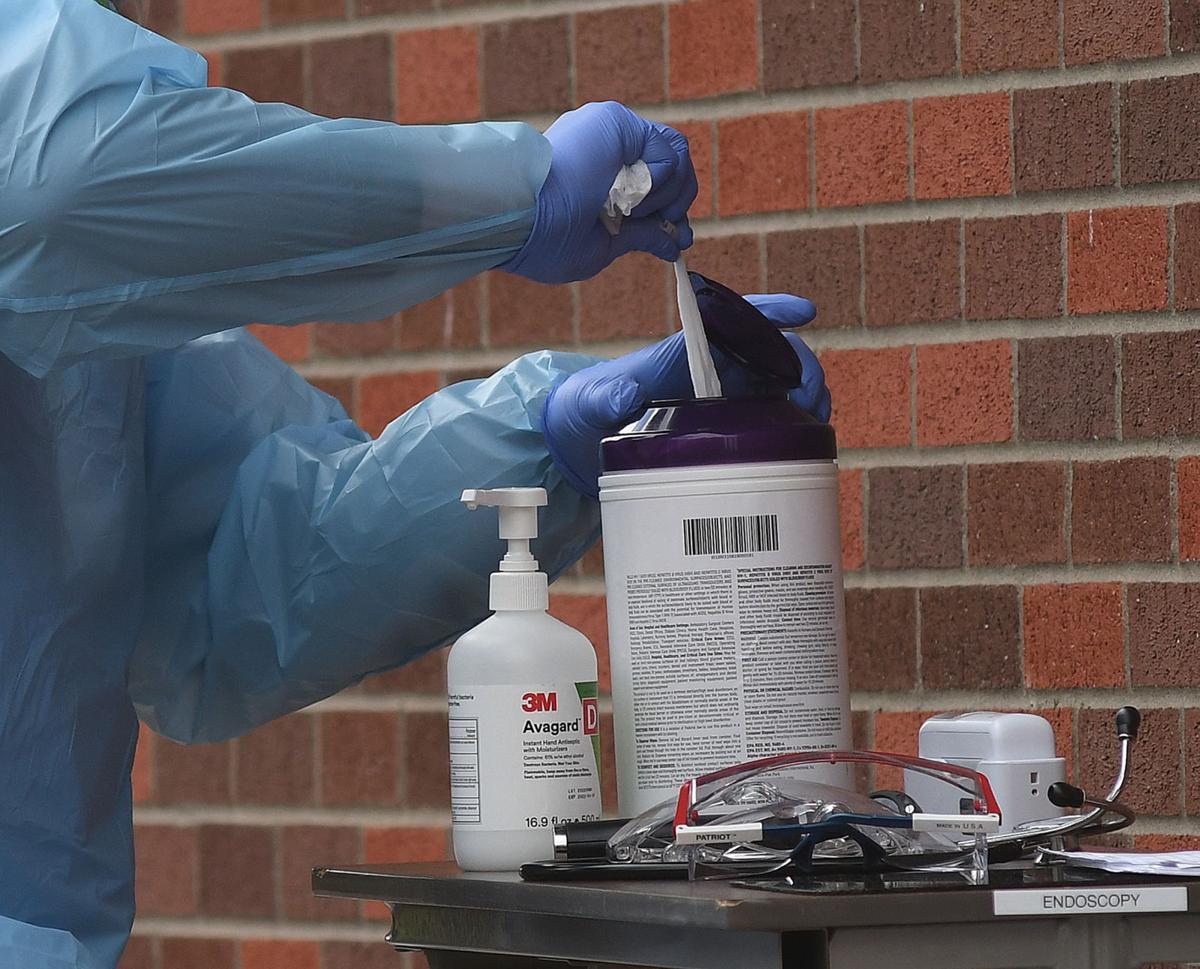 Four more Oregon lives have been claimed by the coronavirus in Oregon, and more than 400 more people have been added to the positive case list for COVID-19.
The deaths of three Multonmah County Men, aged 66, 87 and 88, and one 85-year-old Umatilla man bumped the state death toll to 286, according to the Oregon Health Authority in its Saturday report. The 66- and 88-year-olds had underlying conditions, while officials still are seeking confirmation on the other two fatalities.
Oregon's total COVID-19 cases has reached 16,492 confirmed and presumptive with the additional 408 in the OHA report. Presumptive cases are people without a positive diagnostic test who have COVID-19-like symptoms and had close contact with a laboratory confirmed case.
Linn County added three new cases, bringing its total to 218 cases and 10 deaths. There was one additional Benton County case, bringing its case total to 133 confirmed cases and six deaths thus far.
In addition to the new Linn and Benton cases, the OHA report noted in its Saturday reports new cases from the following counties: 
The new cases are in the following counties: Baker (2), Clackamas (30), Columbia (1), Coos (3), Crook (1), Deschutes (19), Douglas (6), Harney (1), Hood River (5), Jackson (7), Jefferson (9), Josephine (5), Klamath (3), Lane (5), Lincoln (2), Malheur (11), Marion (52), Morrow (10), Multnomah (73), Polk (11), Umatilla (80), Wasco (2), Washington (58), and Yamhill (8).
Multnomah leads the state with 3,883 cases and 81 deaths. Marion is next with 2,385 cases and 64 deaths, Washington has 2,457 cases and 21 deaths, while Umatilla has 1,638 and 16 deaths. Clackamas has 1,255 cases and 34 deaths, while no other Oregon county has more than the 566 in Malheur.
A total of 15 of Oregon's 36 counties have not experienced a death. They are Baker, Caltsop, Columbia, Coos, Gilliam, Grant, Harney. Hood River, Jackson, Jefferson, Lake, Sherman, Tillamook and Wheeler.
In an intriguing statistical anomaly Marion and Lane, which are close to having the same population, are far apart on virus case loads. Marion has 2,385 cases and 64 deaths to just 440 cases and three deaths in Lane. Lane has conducted nearly 11,000 more coronavirus tests than Marion.
Concerned about COVID-19?
Sign up now to get the most recent coronavirus headlines and other important local and national news sent to your email inbox daily.