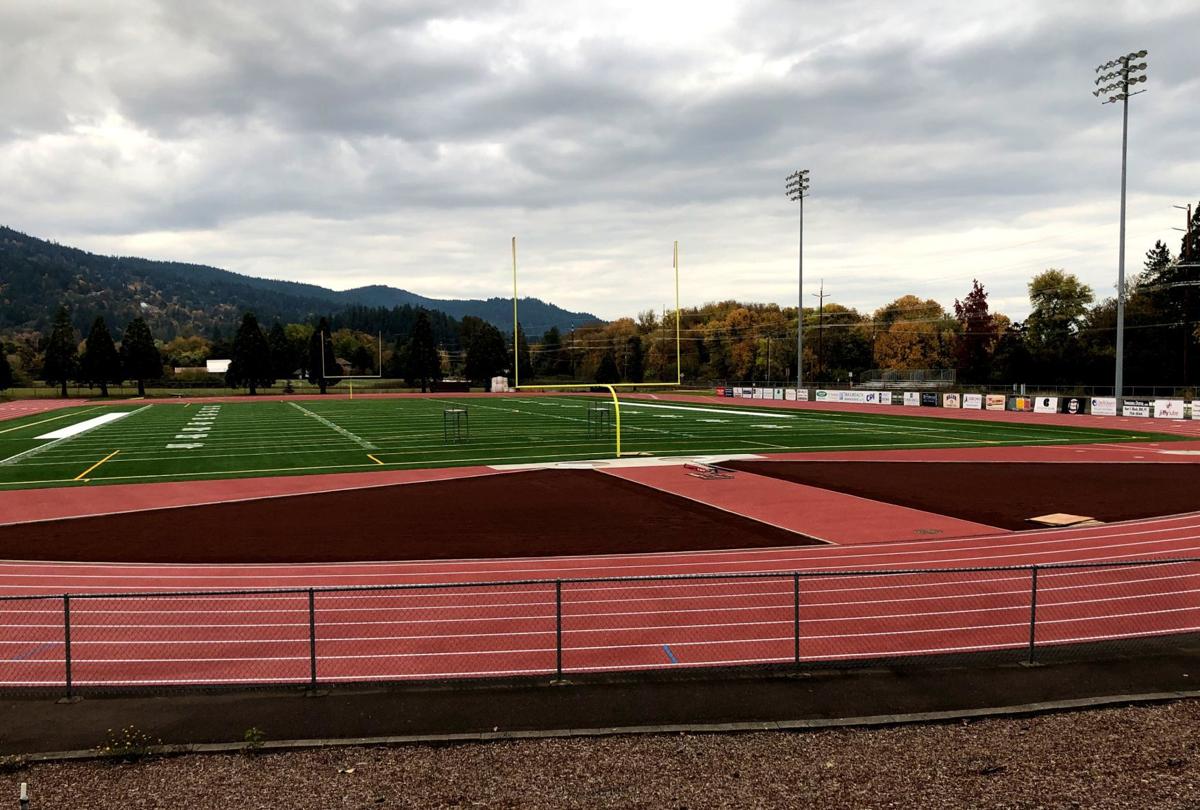 Construction on Crescent Valley High School's track and main field has forced the school's football team to play its "home" games at Corvallis High School this fall.
But it now looks as if the team will get to play its final home game truly at home — and on brand-new artificial turf.
The school's track and field closed in June for track resurfacing, installation of new athletic equipment, soil and ground improvements to prepare for the new turf and the installation of the turf itself.
The work was initially planned to be complete on Nov. 15, after the school's last "home" football game for the year on Oct. 25. However, the district administration announced at last week's school board meeting that work is ahead of schedule and the school will get to play that game on the new field.
You have free articles remaining.
Superintendent Ryan Noss wrote in his monthly update to the board that the field installation and track resurfacing were complete and the field striping would be done soon.
"We will be able to host the fall season's final varsity home games on the new field for girls soccer, boys soccer, and football this month," he wrote. The school's soccer teams were able to play their games on a different field on the Crescent Valley campus this fall, but they too will get to use the new field for their final game.
In May, the Corvallis School Board approved three contracts for the field improvements, track resurfacing and other upgrades of the field which in total cost nearly $2 million. Nearly $400,000 of that was from purchasing the artificial turf and around $248,000 of it was for the track resurfacing.
The project is funded by the $200 million facilities bond district voters approved in May 2018.
Corvallis High School and Cheldelin and Linus Pauling middle schools also had their tracks resurfaced over the summer, and Corvallis High had its existing artificial turf field resurfaced in the summer of 2018.
Anthony Rimel covers education and crime in Benton County and weekend events across the Mid-Valley. He can be reached at anthony.rimel@lee.net or 541-812-6091.