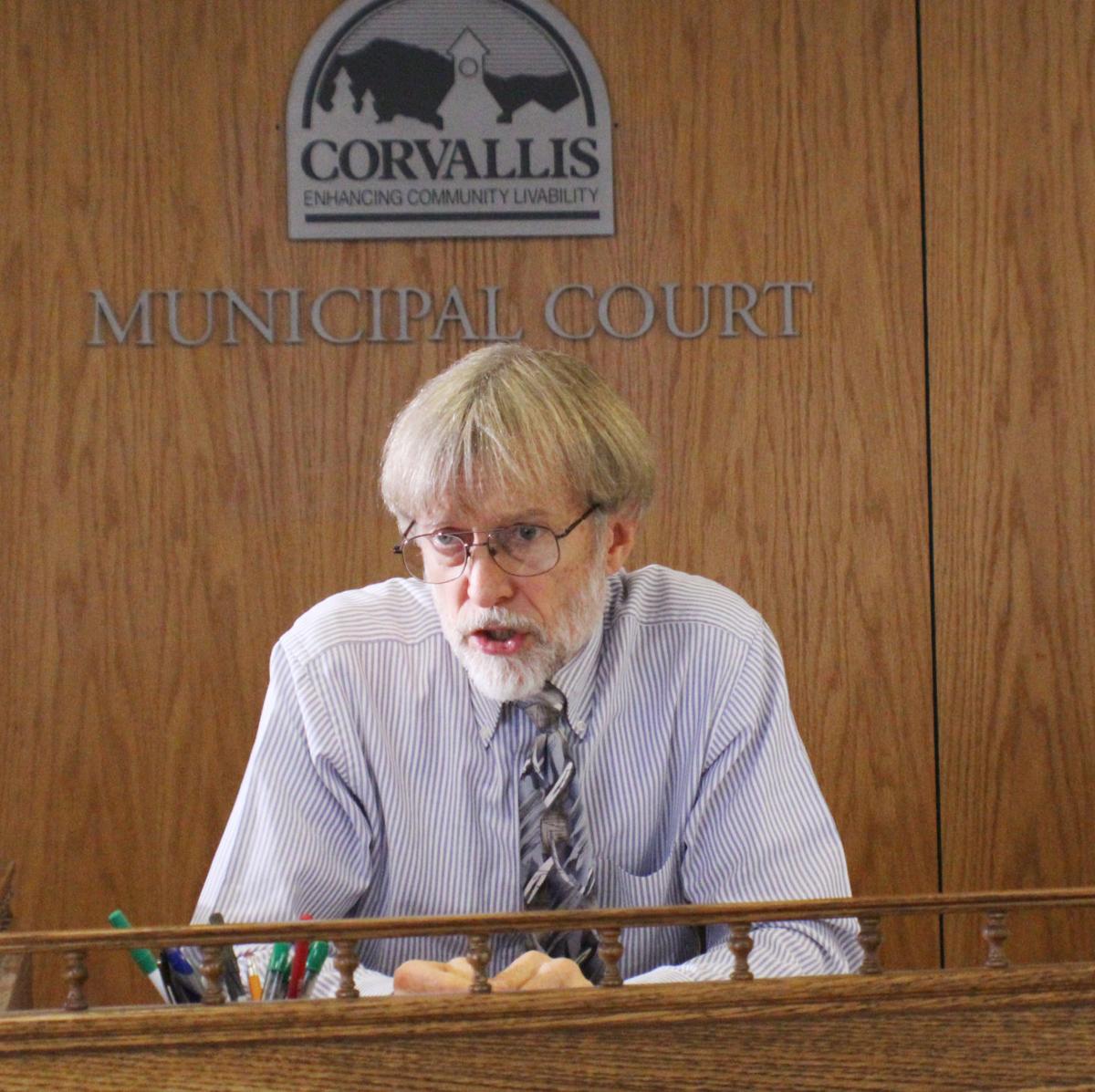 The city of Corvallis continues to be plagued by a high failure to appear rate.
Translated, that means criminal offenders are not showing up for Municipal Court appearances. And a key reason for that is that jail space in Benton County is at such a premium that law enforcement is unable to hold individuals pending appearances in court.
"Our FTA rate is astronomical," said Corvallis Municipal Judge Chris Dunfield, who briefed the City Council on the issue at its Nov. 18 meeting. "Compliance with court orders would go up dramatically if we had jail space, no doubt about it."
The judge oversees less serious crimes such as traffic and parking citations that occur in the city limits. More serious crimes are handled by Benton County Circuit Court.
In the past year Dunfield has signed 762 failure to appear warrants for 118 individuals. The good news, he said, is that 613 of those warrants were served. That is the person was found and advised of a required court appearance. The bad news is that warrants were not served on 35% of those 118 offenders.
"Those numbers are crazy," Dunfield said. "I don't have any ability to hold them in jail."
The city consulted with Linn County about the possible use of jail beds in Albany, but no agreement could be reached, said Corvallis City Manager Mark Shepard.
Meanwhile, Benton County in January released a criminal justice assessment intended to guide county planning for a possible bond election for a new jail.
County voters rejected a bond election in 2015, the fourth time in the past 25 years that electoral efforts to replace the jail have failed. The criminal justice assessment is likely to lead to a new bid for a jail bond, but sending a measure to the voters is unlikely before 2022.
The assessment notes that "the number of defendants who fail to appear for court hearings is very high. This appears to be a result of the lack of meaningful sanctions for non-compliance with court-ordered appearances."
Dunfield has responded to the dilemma by setting up a community service court to handle the cases in which defendants could not afford a fine or in lieu of jail time for which there was no space.
During his Nov. 18 report to the council Dunfield noted that in the most recent quarter 44% of participants had completed the required community service hours.
Dunfield was asked by Ward 8 Councilor Ed Junkins, who was skeptical of a 44% success rate,  if he had any comparable numbers from other jurisdictions. Dunfield said it is hard to find comparators, although Ward 4's Barbara Bull noted that 44% percent "is better than what we had before — which is nothing."
Dunfield also told the councilors that many of the defendants he works with are indigent or homeless or both.
"None of these people are going to post the $500 bond," he said. "It's just not going to happen."
Sign up for our Crime & Courts newsletter
Get the latest in local public safety news with this weekly email.