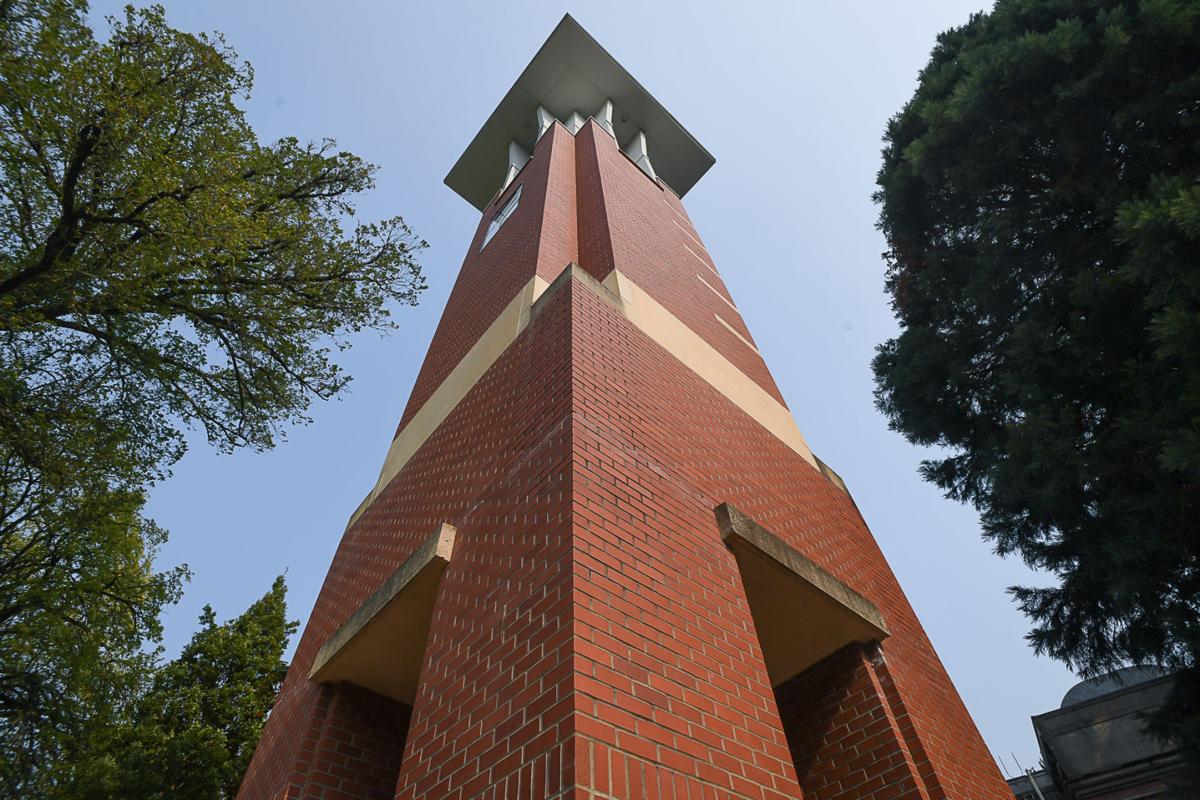 Starting and operating an armed police force costs a lot of money, and it's no different at Oregon State University: The university has spent more than $1 million so far in education and general fund money getting the new force up and running.
Between April 30, 2020, and April 5, 2021, the university spent more than $1 million on what OSU budgets call "supplies and services" on its fledgling police force, which began patrolling the Corvallis campus at the start of this year.
An analysis of university expense records obtained by Mid-Valley Media shows the expenses fall into 10 basic categories. In descending order, from highest to lowest cost, they are: training, technology, vehicles, weapons and ammunition, uniforms and outfitting, storage, office and startup supplies, miscellaneous expenses, onboarding costs and advertising.
The largest portion of the $491,958 in training expenditures is the $487,000 paid out to Daigle Law for training and consultation, beginning on April 30, 2020. Connecticut-based Daigle Law was retained by the university under emergency authorization, thereby allowing the university to avoid a public bidding process, according to Paul Odenthal, senior associate vice president for administration. Odenthal said the emergency procurement was approved by Finance Vice President Mike Green because there wasn't time to go through a formal bidding process.
Unlike other state agencies, Odenthal said, public universities in Oregon are not required to obtain state approval before opting to bypass a competitive bidding process for expenditures above a certain dollar threshold.
Daigle Law came highly recommended by other institutions, Odenthal said. The company is known for a yearly use of force summit, and Eric Daigle, for whom the firm is named, is a vocal proponent of qualified immunity. 
Odenthal said Daigle Law has provided trainings under the following titles:  Foundation of Ethics for Public Safety Personnel; Code of Ethics in Modern Public Safety; Use of Force: De-escalation Techniques; Use of Force: Conflict Resolution; Use of Force: Current Trends; The Art and Science of Decision Making; De-escalation Through Tactical Communication; Crowd Control and First Amendment Rights; Civil Liability; Protests, Police, and the Press; Recording Police and Protecting Civil Rights; The Bridge from De-escalation to Use of Force; Community and Police Relations; Sexual Assault Interview and Support.
The second-largest portion of expenditures were technology costs such as cameras, computers and software, and communications infrastructure like radios. Total spending on technology was a little over $246,000. The bulk of the category was $135,000 spent on radio and dispatch equipment and upgrades.
Vehicles were the third-highest category of expenses, with about $164,000 spent. Expenses include buying new vehicles, upgrading existing vehicles, licensing and outfitting. The new department bought three new vehicles for a total of $108,398.
Support local news coverage and the people who report it by subscribing to the Corvallis Gazette-Times.
Weapons and ammunition, the fourth-highest category, includes nearly $53,000 of expenditures to date. However, that includes $20,016 for software, bodycams and Tasers, as the manufacturer Axon bundles all three. The department has purchased 20 Glock 17 handguns, three Windham A4 assault rifles and 18,500 live rounds of ammunition. Also included in the category are gun accessories, training rounds and training guns.
The fifth-highest category, uniforms and outfitting, totals more than $52,000. Most expenses in the category were paid out to 911 Supply LLC, a retailer specializing in "public safety gear and apparel" sales.
The department has spent just over $28,000 on storage equipment, the sixth-highest category. Included in this category are gun safes, uniform shelves, an evidence locker and vaults.
Office and startup supplies, a self-explanatory category that includes things like printers, copier expenses and a litany of Amazon charges, comes in at $11,524.84 to date and accounts for the seventh-highest expense category.
Miscellaneous expenses, the eighth-highest category, includes signage, travel expenses, refreshments, photography and items such as lanyards. Charges in this category totaled $7,530.
The ninth-highest category, onboarding costs, totals $5,704 to date. Expenses in this category include medical screenings, swearing-in ceremony costs and law enforcement membership costs.
The smallest of the 10 categories, advertising, totaled just under $4,000 and shows the department paid to advertise open positions online.
K. Rambo can be contacted at 541-812-6091 or k.rambo@lee.net. Follow on Twitter via @k_rambo_.