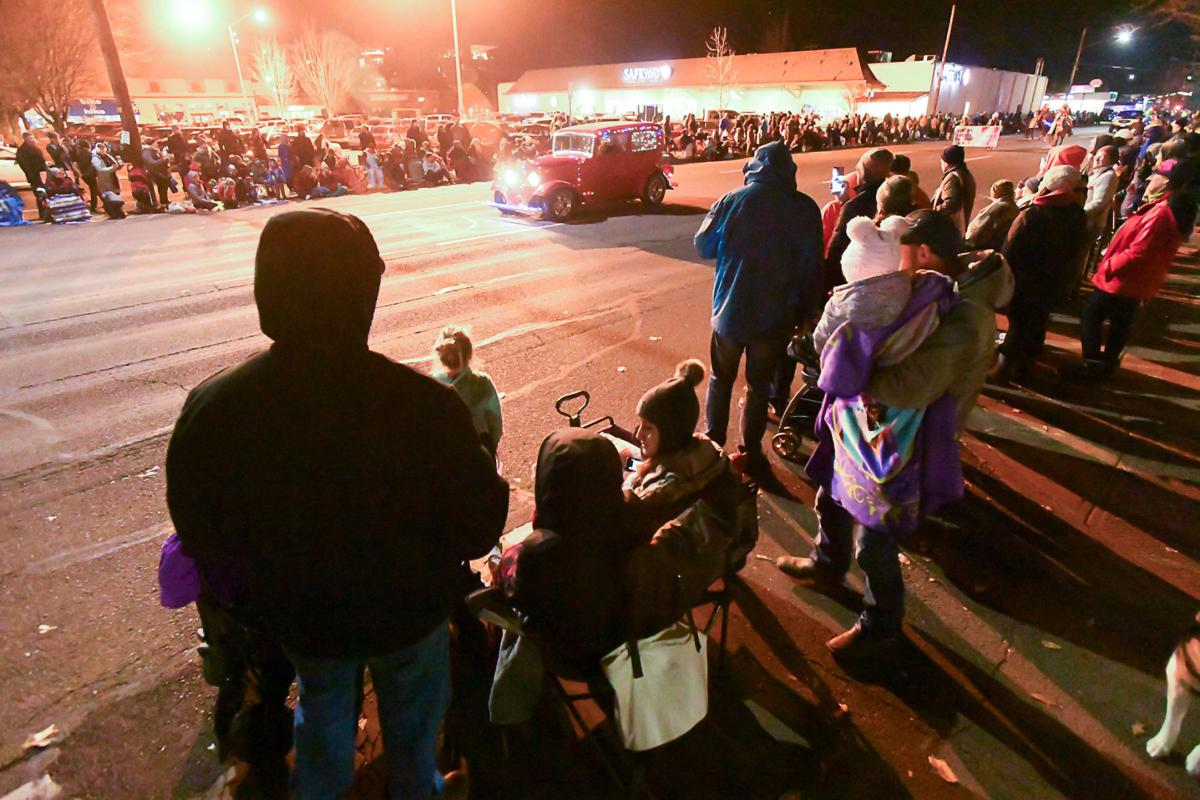 Now that many of our editorial board members have more than our fair share of gray hair, we value Christmas for different reasons other than the thrill of ripping and tearing through wrapping paper, though that's always fun.
To be clear, and especially so to our family members, we still think presents are great, even little knick-knack stocking stuffers of little to no monetary value. As the wise men Sam & Dave sang in ancient times, "Wrap it up, I'll take it."
Many adults, however, remember only a precious few gifts they received as children. People can vividly recall their reactions when they unwrapped their first bike, a doll, a baseball mitt or perhaps that Atari 2600 that "Santa" gave the entire family. But all-in-all, gift-giving and gift-getting becomes a bit of a blur over the years.
And no, our memory isn't failing, or, at the very least, it isn't failing more so than other people's. According to a 2018 survey, most Americans completely forget the majority of gifts they received from Christmas the previous year, just 12 months earlier. That's partly due to forgettable gifts, but it's also the nature of the holiday. People simply don't remember the presents they receive, even if forced to write thank you letters to relatives every year.
The point for the holidays for us now, older and wiser, is the experiences of the season and time with the family. And we bring this up in light of a pair of Christmas-themed parades that occurred in the mid-Willamette Valley over the extended Thanksgiving weekend.
The Corvallis Community Christmas Parade on Friday night and the Downtown Twice Around Christmas Parade in Albany on Sunday night each drew hundreds of attendees to bask in the glow of lights, carols and more. The weather was a bit frosty, but nothing that mittens, a stocking hat and a thermos of hot cocoa couldn't solve.
Philomath's annual tree-lighting ceremony has a similar appeal, although it occurred on Monday night after the deadline for this editorial.
You have free articles remaining.
These events, not presents, are the types of memories children and grandchildren will cherish fondly decades from now, and the sorts of traditions and rituals that many families may pass down through the generations.
There are plenty more of these activities in the coming weeks, and we even have a "Holiday Happenings" calendar that publishes every day in our newspapers and points out these opportunities.
Just this weekend, there are a plethora of Christmas events. Lebanon's Holidays in the Park, at Ralston Park, will include a parade at 5:15 p.m. followed by a tree-lighting display. The annual Sweet Home Lighted Christmas Parade starts at 4:30 p.m. on Saturday and runs along Long Street. Harrisburg's annual Christmas parade is set for 7 p.m. Saturday.
The two most notable ongoing Christmas events on our calendar are perhaps the Pastega Christmas Lights Display in Corvallis, currently underway at the Benton County Fairgrounds, and Christmas Storybook Land, which opens its season on Friday at the Linn County Fair & Expo Center.
But opportunities for Christmas memories also come on a much smaller scale. People fondly recall their annual trek to the cut down a Christmas tree, while others reminisce about decorating the tree. A present wrapping party or baking Christmas cookies, perhaps from Grandma's recipes, can become traditions, too.
Or you could simply take a drive throughout town after nightfall and marvel at Christmas light displays, windows partially fogged up from the warmth inside your vehicle, holiday tunes emitting from the radio, perhaps "Sleigh Ride."
After all, "These wonderful things are the things we remember all through our lives."
Gallery: Downtown Twice Around Christmas Parade