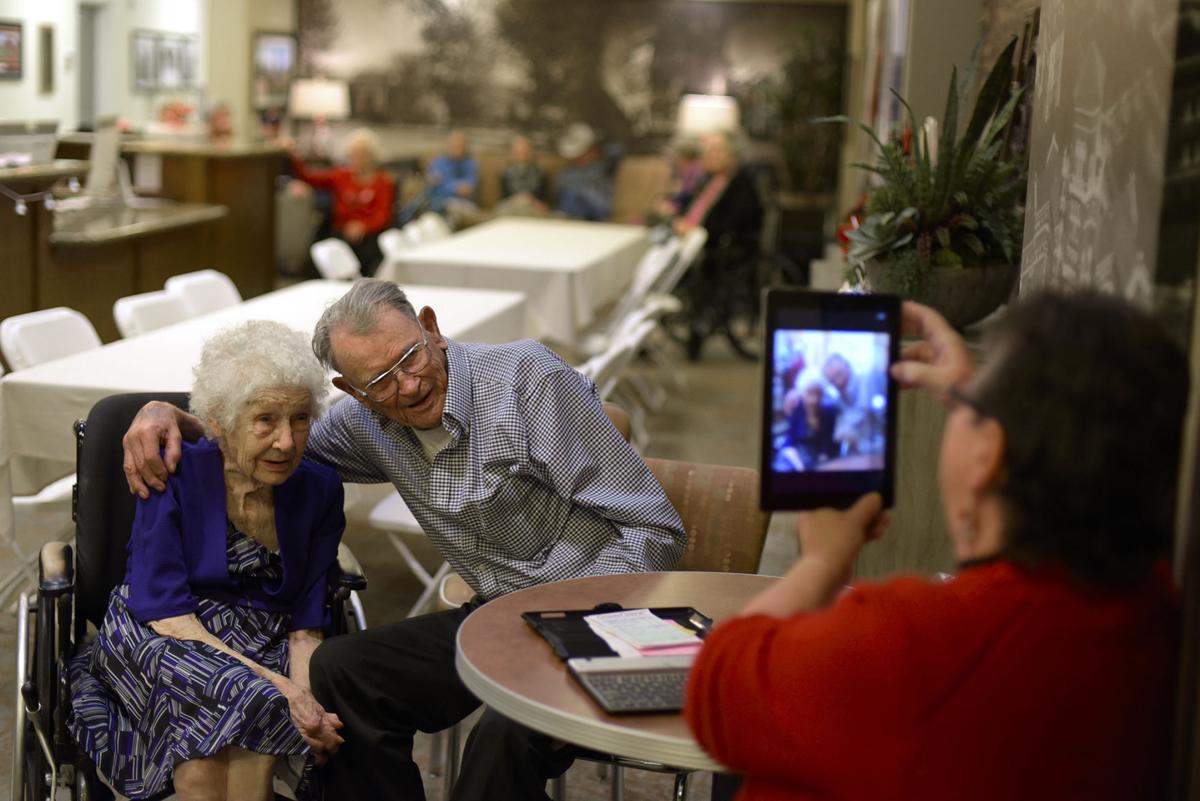 We need to take better care of our elders. There's a spate of bills in the Oregon Legislature this year that are trying to do just that, but as you might imagine, there are obstacles in the way.
One of those measures is Senate Bill 714, of which District 8 Sen. Sara Gelser, D-Corvallis, is a chief sponsor. The bill is an effort to address one of the thorniest problems in elder care: inadequate staffing in long-term care facilities. Residents in these facilities typically need assistance with the basic activities of daily living, such as dressing, eating, showering, brushing their teeth, taking medications, using the toilet and getting back and forth from their rooms to dining and activity areas. People with dementia living in memory care facilities may need extra supervision to ensure that they don't get into situations where they could be injured.
It takes a sizable number of employees to make all these things happen. In some cases, for instance, two people may be needed to help a single patient go to the bathroom or get in and out of bed. Meanwhile, a resident in another part of the facility may need help with something else at the same time.
SB 714 is an effort to put some regulatory teeth into a measure Gelser helped to pass in 2017 directing long-term care facilities to use a state-sponsored acuity-based tool to determine weekly staffing levels, a compromise to avoid strict state staffing requirements that providers said would be too onerous. The problem, according to Gelser, is that too many facilities simply weren't using the tool. If her new bill passes, operators will have to either use the tool or follow new state minimums – and those who don't could be fined.
But staffing is a big expense for the operators of these facilities. The long-term care industry and its political allies argue that stricter staffing requirements could force smaller operations to shut down – especially in rural areas where they might be the only such facility for many miles around. Such an outcome could have serious consequences for small-town economies in some parts of rural Oregon. Even more worrying is the potential impact on families. If you have a parent or a grandparent living in a care facility close to home, you can visit with regularity. But what if that facility closes and Grandma has to relocate to another town – or even another county?
These are legitimate concerns. In our profit-driven health care system, financial considerations always have to be taken into account. But so do the basic needs and simple dignity of our most vulnerable seniors.
Gelser argues that the acuity-based staffing tool is a flexible instrument that is designed to tailor staffing levels to the specific needs of individual facilities and would provide some leeway for rural providers. She's also skeptical of care home operators who cry poverty when the question of staffing levels comes up. As she told Mid-Valley Media, "The vast majority of these facilities are for-profit companies that are actually making a lot of money. While it's not true in every case … there is room in the profit margin to pay for extra staffing. It's also the responsibility of the facility not to promise a level of care that they can't meet."
This kind of legislation is always tricky. It has to balance the need to regulate an industry providing services to a vulnerable population with the costs that must be incurred to meet those regulations. We must always remember that private companies in the business of providing those services can always walk away if the profit and loss ratio no longer pencils out.
Let's hope the Legislature can find a balance that helps seniors get the care they need without driving some long-term care facilities out of our communities and driving some providers out of our state.
Support local news coverage and the people who report it by subscribing to the Corvallis Gazette-Times.