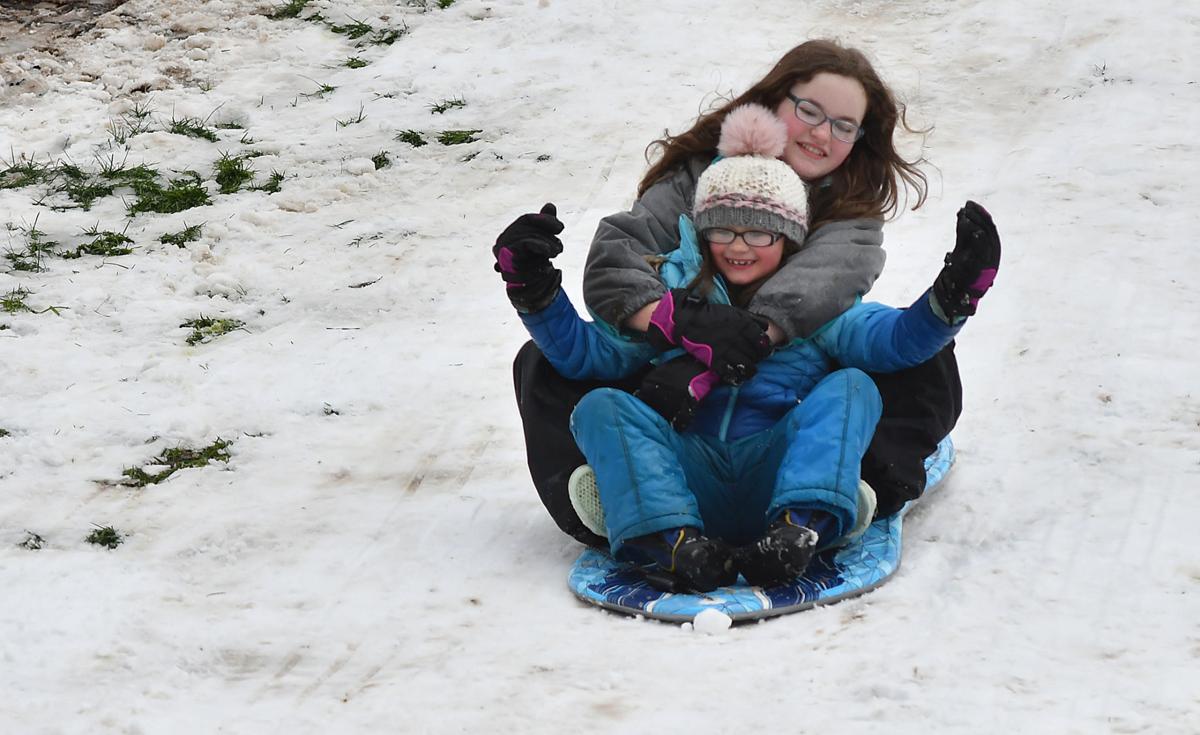 The holidays are fast approaching, so we'd urge you to start shopping at local stores now. Yes, we realize it's not even Halloween. Normally, this would be a wee bit early for our "shop local for the holidays" column, which has become a bit of an annual tradition for our newspapers.
However, the situation seems a bit unusual this year thanks to the novel coronavirus pandemic. And we're worried that rising COVID-19 numbers could result in the closures of local stores and shops.
Perhaps we're just being paranoid here. We sure hope so. In any case, don't wait until Black Friday to purchase those wonderful gifts from local retailers.
Residents might be tempted to purchase items online, but we'd just like you to remember that dollars you spend in the community tend to stay in the community. And this is true to a certain degree even with big box stores that employ hundreds of people locally. Plus, there are plenty of small shops that will deliver to your mailbox or door.
So, parents and grandparents, tell the kids and those young at heart to start drafting their wish lists.
In that spirit, here are a few items that our editorial board would love to receive as gifts for our communities this winter. Hopefully someone, maybe a jolly guy in a red suit, is reading over our rather ambitious wish list and can help make some of them come true.
This holiday season, we'd really like:
• More outdoor seating (with heaters) for local restaurants. Because of COVID-19, many residents feel more comfortable dining outside, rather than indoors. But this is Oregon, of course, so the rain can make things complicated. It would be great to see more large covered areas for people to grab a quick meal, such as the Barn food cart pod in North Albany. Perhaps cities could shut off a block here or there to allow for canopies to be erected outside restaurants, much like what happens during festivals. We worry that mid-Willamette Valley restaurants will really feel the pinch with the colder months.
• More hiking trails, and better signs on trails. We understand that it takes years to develop trails in many instances, but we hope officials start planning now. Far more residents have been out hiking due to the pandemic, so our favorite trails were more crowded during the spring and summer. A recent trip to the Thurston Hills Natural Area in Springfield, which opened in 2017, was a revelation. The routes were incredibly well-marked, and there were even signs reminding hikers about etiquette. With all the newcomers enjoying nature, it was refreshing to see signs reminding people that uphill hikers have the right of way.
• More donations to local nonprofits and philanthropies. More people will need assistance to make this holiday season special thanks to an economy soured by the pandemic. With businesses hurting, though, charity organizations have fewer donations. Help out by giving to a local nonprofit, such as a food bank.
• More unemployment payments to residents who have been waiting for months to receive aid. Look, the pandemic caught everyone by surprise, but some people still haven't been paid what they're due by the Oregon Employment Department. Also, for the love of all that's holy, please make the unemployment application easier. It shouldn't feel like you need doctorates in brain surgery and rocket science to fill out this paperwork.
• We'd like some snow. Not snowmageddon or anything like that, but enough wintry precipitation to go sledding, build a snowman and give children a sense of much-needed wonder with the world, if only for a morning. Also, if this happens on a school day, superintendents, please cancel classes, even if students are attending online. Pretend there's a power outage somewhere in your district.
• Please give us a good snow year in the Cascades, too, to give us plenty of water in the summer. Also, we really miss skiing and other winter activities that abruptly ended in March.    
• We'd like a vaccine to be approved, so we can make it widely available and leave this pandemic in the rearview mirror.
• Lastly, we wish for health and happiness for our loved ones, as well as peace on Earth.