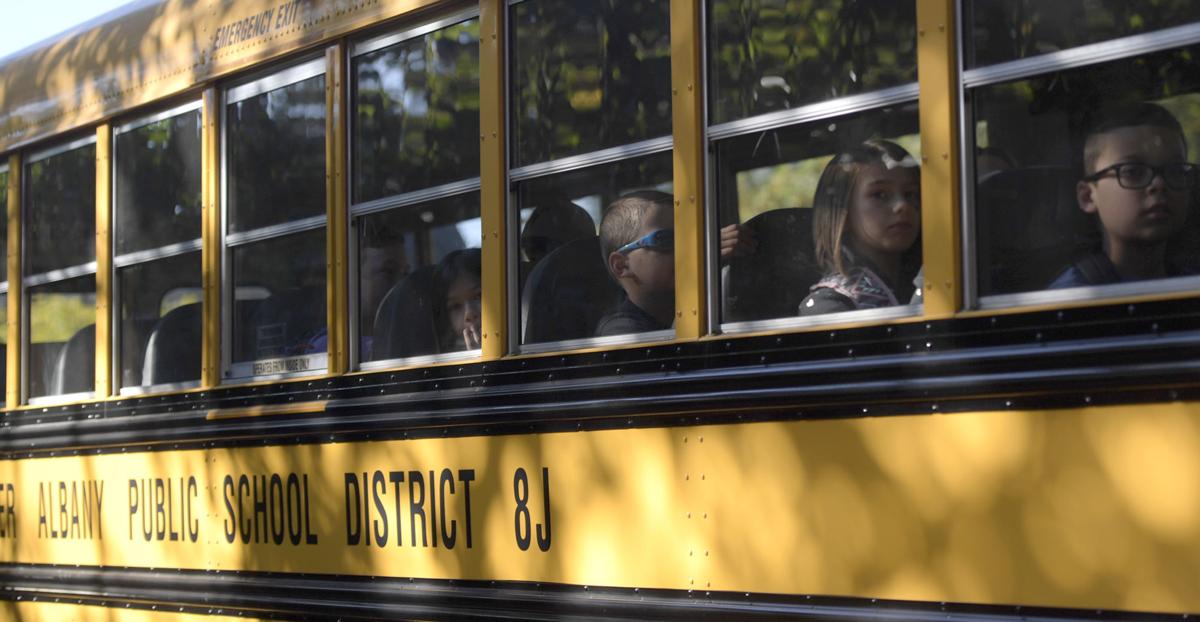 The major strategy of the Oregon Department of Education and some school districts during the novel coronavirus pandemic has been to tread water and wait for help. Just stay afloat until the numbers drop and students can return to buildings seems to be the general thinking. That doesn't appear likely anytime in the immediate future, and they know it, even though there may be a vaccine on the way.
In many segments of society, this waiting tactic is perfectly acceptable.
But with schools, the result has been a lost year for many mid-Willamette Valley students.
To be clear, we think it would be a miscalculation to bring all students back to classrooms right away, especially in large districts where social distancing measures would be difficult to follow.
As we've said before, if it wasn't safe for community schools back in March, how in the world could it possibly be safe now?
Coronavirus cases, hospitalizations and deaths are surging in Oregon, and many teachers are close to retirement age. Putting students as well as these vulnerable workers at risk with a wholesale reopening seems especially foolhardy, precisely because a reliable vaccine is in the works.
We realize these are extremely difficult circumstances, and almost no one in K-12 public schooling, from students and parents to teachers and administrators, has had to deal with comprehensive distance learning in this manner.
Still, the situation seems more than regrettable. The state and local districts have had nearly a year to figure things out, but have made little progress in learning how to educate our children during the pandemic. Remember, we're just about three months away from the anniversary of schools shutting down.
The Oregon Department of Education, unwilling to be seen as bossy, has instead punted and given local districts a startling degree of autonomy. For the most part, the agency hasn't instituted mandatory steps for schools to follow, and in the few instances it has, they come with plenty of wiggle room so districts can make those moot depending on size, location and a host of other factors.
The hands-off approach seems like a poor tactic, in part because districts have formulated a patchwork of policies, some successful and others not so much.
Certain local districts haven't done enough to reach students, especially in difficult courses such as high-level math and science. Some honor roll students are flunking calculus and other classes, and not for a lack of trying.
On the other end of the spectrum, districts haven't taken needed steps to hold students accountable.
For example, in certain districts, students can "attend" class if they simply check into a videoconference with a blank screen for a few minutes.
In some Oregon districts, students can be credited with  "attendance" regardless of whether they participate in class by speaking, messaging or emailing, even when directly called upon by a teacher. Not paying attention? Playing video games? Fast asleep? It doesn't matter. You still get that gold star, at least until the grades come due.
And the grades are lousy in districts such as Greater Albany Public Schools, which has seen a 9% increase in students failing a class compared to this time last year.
Perhaps "failing" isn't the right word, as instead of F's, students at the high school level in GAPS are receiving "incompletes" for courses in which they're struggling. Students will have one academic quarter to change an incomplete into a different grade.
Certain parents, of course, could do a better job of watch over their children in distance learning. Yes, believe it or not, some adults don't realize they need to watch their children like a hawk to ensure real participation in distance learning. Others don't understand that they need to brush up on geometry to help their teens get a passing grade in math.
But, of course, we realize that in working families, someone has to pay the bills, and some parents or even students are working and watching over younger children, as well.
The responsibility for the failures of distance learning falls upon the system, but our children will carry the burden of those failures for years to come.
We must do better, somehow, some way.
Again, we're on track to lose an entire calendar year of in-person learning for many districts. But perhaps we can still salvage a few precious months before mass vaccinations allow us to reopen classrooms.