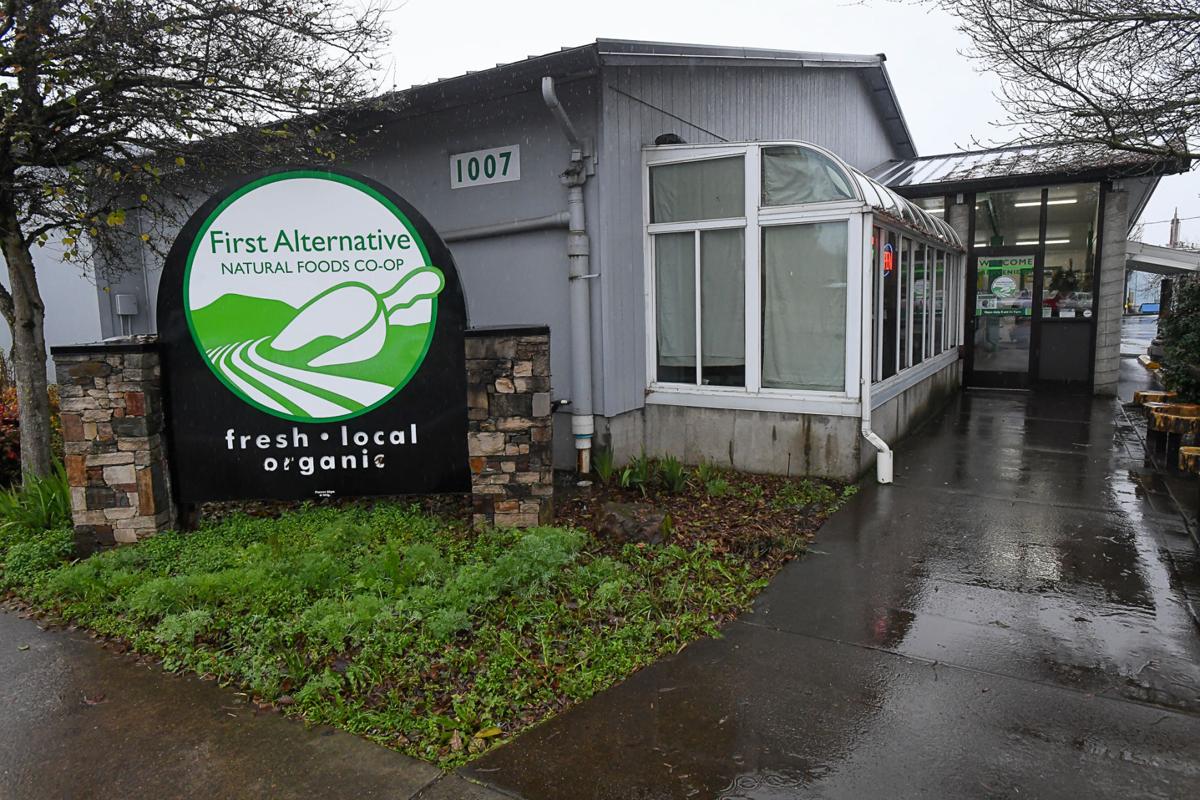 ROSE (roz) n. One of the most beautiful of all flowers, a symbol of fragrance and loveliness. Often given as a sign of appreciation.
RASPBERRY (raz'ber'e) n. A sharp, scornful comment, criticism or rebuke; a derisive, splatting noise, often called the Bronx cheer.
•ROSES to Will Tucker, who is riding off into the sunset after serving for 12 years on the Linn County Board of Commissioners.
Tucker, for lack of a better term, has been viewed as the heart of that government body, for reasons that were on full display during 2020.
One of the key accomplishments of his career was opening up the Linn County Fair & Expo Center as an emergency shelter for residents displaced by the wildfires in September. Tucker also was a key figure in securing personal protective equipment for staff at the Edward C. Allworth Veterans Home in Lebanon during the novel coronavirus pandemic.
We could list many of Tucker's accomplishments, as reporter Alex Paul did in a Wednesday article. But suffice to say, Tucker is a really good guy who cares about people.
•ROSES to Annabelle Jaramillo, who was a Benton County commissioner for 20 years, always pushing for equality and to protect the environment.
Standing up for equal rights is natural for Jaramillo, who experienced discrimination at a young age due to her Hispanic background.
But Jaramillo was a champion for all people, not just those of color, and one of her most notable acts as a commissioner was speaking out and battling the state regarding same-sex marriage.
Jaramillo also has been extremely active in the Democratic Party at the local, state and even national levels. There's no doubt that the younger crop of true blue local politicians in Benton County all owe a debt to Jaramillo.
•ROSES to another retiring public servant, Charlie Fautin, the outgoing deputy director for public health at the Benton County Health Department.
For nearly two decades, Fautin has addressed public health issues as they arose, and in 2020, he helped lead Benton County's response to the novel coronavirus pandemic.
We should be proud of Benton County's efforts to fight the spread of this disease, despite the mismanagement at the federal level that hampered local responses.
Some of our readers may have learned the phrase "social distancing" and other terms thanks to Fautin, who warned our newspapers in 2019 about the dangers that a global pandemic could pose.
•ROSES to Shanon Anderson, Oregon State University's new police chief. Anderson rose through the ranks of the Seattle Police Department, where she filled various roles over the years, including patrol officer and detective.
She faces a tough task with the OSU Police Department, which is being created from scratch on a campus that has voiced opposition to armed officers. But Anderson seems well-suited for the task, and has spoken about reimagining policing on the campus.
We wish Anderson the best of luck, and look forward to seeing her new ideas on law enforcement and how her agency fulfills its duties at OSU.
•ROSES to the First Alternative Co-Op turning 50. This Corvallis mainstay started small in a house off Fourth Street. Today, First Alternative has two grocery stores in town, as well as 12,000 owners and nearly 160 staffers.
The organization's celebration plans took a hit due to the pandemic, and that's too bad.
But we only expect the popularity of First Alternative to continue to rise here in the mid-Willamette Valley. Residents are increasingly interested in buying local products, eating healthier and cutting down on packaging. And, with its array of fresh produce and bulk foods, these are areas First Alternative excels.
•ROSES to an anonymous good samaritan who donated $5,000 to the city of Corvallis, all of which will go to help families behind on their city services bills.
Spokesman Patrick Rollens said the city plans to allocate $100 apiece to up to 50 different billing customers from the donation.
The donation was announced the week of Christmas, and it was a heartwarming bit of news.