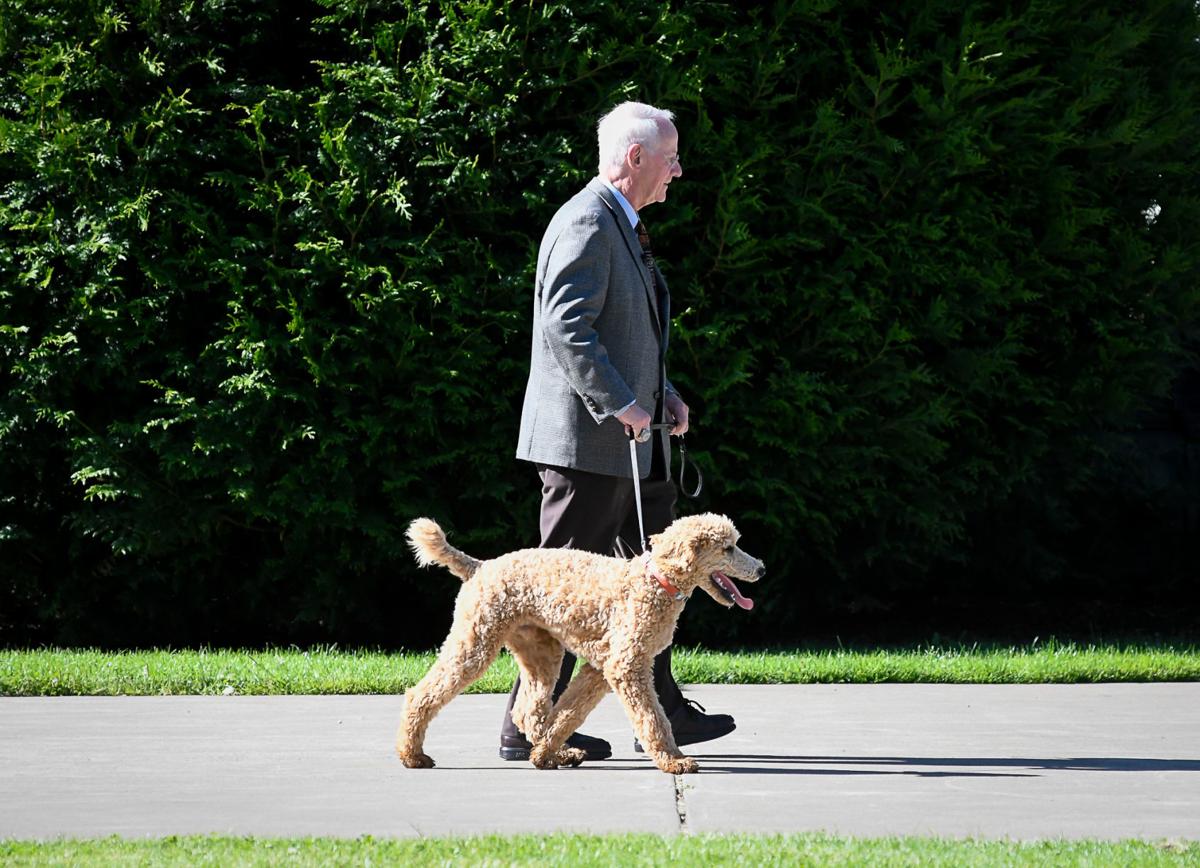 ROSE (roz) n. One of the most beautiful of all flowers, a symbol of fragrance and loveliness. Often given as a sign of appreciation.
RASPBERRY (raz'ber'e) n. A sharp, scornful comment, criticism or rebuke; a derisive, splatting noise, often called the Bronx cheer.
•ROSES to Ed Ray, who recently retired after 17 years as the president of Oregon State University.
Ray's tenure wasn't the longest in OSU's history, but it was especially noteworthy on several levels.
He spearheaded a wave of enrollment growth, a surge in research funding, a fundraising push that brought in more than $1 billion, a $1 billion building spree on the Corvallis campus and the creation of the OSU-Cascades campus in Bend.
The enrollment growth is likely how Ray will be remembered, for better or worse. OSU saw its Corvallis enrollment grow by about 5,400 students to 24,039 during his tenure. (OSU's overall enrollment, including the Cascades campus and online students, is near 33,000.)
With more people at OSU, however, there are more conflicts between the town and gown sets. Among the impacts: college housing has pushed farther out into the city of Corvallis, displacing families and making rents more expensive.
But thanks in large part to Ray's leadership, there are far more working families connected to OSU. That's due to both enrollment and OSU's increased ability to bring in research monies. University jobs tend to be more stable, because people tend to seek out education during economic downturns. And this creates ripples. There's one major reason now why Corvallis regularly has the lowest unemployment rate in the state, and its colors are orange and black.
We know that OSU will almost certainly face job cuts in the fall due to the novel coronavirus pandemic, but it seems relatively well-positioned to deal with the global health crisis. On Ray's watch, OSU became a leader in online education.
•ROSES to Marilyn Smith, the city of Albany's spokeswoman, who leaves after 21 years serving the municipality.
Smith, a former journalist with the Democrat-Herald, was an A-list source and a straight shooter with deep knowledge on a wide variety of topics in Albany.
On the rare occasions she didn't have a good answer, she'd help reporters find someone with expertise.
She also took on a variety of roles to fill in the gaps at City Hall. Last year, she helped create the city's Solutions Taskforce aimed at bringing curbside health and human services to the area's homeless population.
Smith didn't know everything, of course. It just seemed like that was the case. More importantly, what Smith said to a journalist or the public could be trusted.
In an age when more and more spokespeople are trained to obfuscate, spin answers and deny records requests, Smith was a throwback to a different era.
She helped create a legacy of transparency for Albany.
•ROSES to life jacket kiosks, including a new station at Bryant Park in Albany, where people can borrow flotation vests for free.
It seems that with COVID-19, more people are headed to waterways for a bit of outdoor fun, similar to how hiking trails have seen increased usage during the pandemic.
But waterways have been running high and chilly due to the weather this spring, and some rivers have far more debris than normal.
If you're going boating or floating on the Willamette, there's no excuse not to have a life jacket, which really can save your life.
We hope to see more of these stations in cities all around Oregon, which is blessed with many scenic rivers and lakes.
•ROSES to local inventor Niels Nielsen and his quest to help keep homeless people safe amid the coronavirus.
Nielsen had sprinkled 13 of his homemade hand-washing stations around Corvallis.
The stations violated city code, however, because they leaked gray water into storm drains, so Nielsen removed them. There was no practical way to make all of them code-compliant.
We wish that the city of Corvallis could have looked the other way on this one and used some discretion and common sense. We're in the middle of a pandemic, and this is a vulnerable population. Plus, helping the homeless stay safe helps everyone stay safe with an infectious disease of this sort.
Nevertheless, we commend Nielsen, who will continue his project with redesigned DIY hand-washing stations that don't have problems with containing gray water.