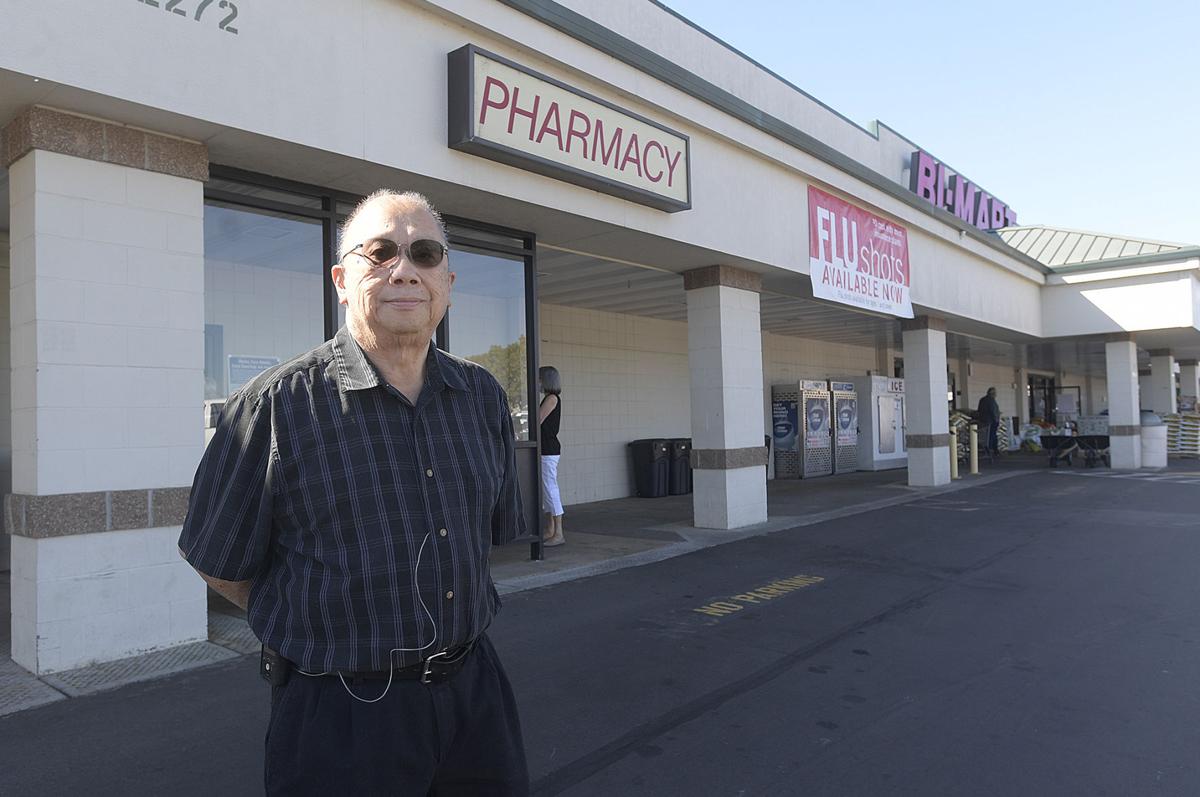 ROSE (roz) n. One of the most beautiful of all flowers, a symbol of fragrance and loveliness. Often given as a sign of appreciation.
RASPBERRY (raz'ber'e) n. A sharp, scornful comment, criticism or rebuke; a derisive, splatting noise, often called the Bronx cheer.
•ROSES to local pharmacist Gilbert Seid, who received the 2020 Oregon State Pharmacy Association Pharmacist of the Year award and recently retired after 50 years in the business.
The OSU graduate worked at Bi-Mart in Corvallis for 17 years and at the Albany location for 33 years. Along the way, he also worked closely with students at his alma mater, sharing his knowledge and helping students and interns understand the field.
Readers online reacted with enthusiasm to reporter Maddie Pfeifer's story about Seid on Facebook. Residents liked and shared the article and left glowing comments.
And that shouldn't be a shocker. Seid is a genuinely nice man and a good guy, and in his small way, he has made the world and the lives of countless others better.
•ROSES, a big bouquet of them, to recent rains.
Ignore the grumbling from backyard gardeners whose tomatoes popped and from Oregon State University students who unsuccessfully dodged puddles on the first day of school.
As the season changes to autumn, you may have gotten a little bit nostalgic for the warm weather. But let us just remind you, things were scorching and parched here.
Support local news coverage and the people who report it by subscribing to the Corvallis Gazette-Times.
After the second-hottest and second-driest summer in the Willamette Valley, the rains were welcome indeed and helped douse some wildfires in the state.
Let's hope next summer doesn't show these signs of climate change and that there's more precipitation and full waterways, for the sake of agriculture and recreational activities, as well as to reduce fire danger.
•RASPBERRIES to a shortage of intensive care unit beds in the mid-valley and elsewhere in Oregon. At one point this week, thanks in large part to the novel coronavirus pandemic, there were zero ICU beds available in Linn or Benton counties.
Some might point to nursing staffing issues at hospitals as the culprit for this, and not COVID-19. And there's a degree of truth to this. But COVID-19 patients in ICUs — and there are regularly a few hundred taking up beds — play a huge role.
Regardless of the cause, again, there were zero ICU beds available in an area that we like to think of as a slice of paradise, and that should be alarming.
You might not believe in COVID-19, but you probably believe in heart attacks and strokes. And you'll need some good fortune to find an ICU bed in Oregon right now if you have a major medical catastrophe.
Again, get vaccinated, social distance and wash your paws. We're still living through a pandemic that, despite modern medicine, nutrition and hygiene, has killed more people than the Spanish flu.
•ROSES to volunteers working to once again make sure Albany honors its veterans, despite COVID-19.
The Albany Veterans Day Parade will occur as a reverse parade for the second straight year, a ceremony at Timber Linn Memorial Park will be held, and banners honoring veterans and public safety workers will fly over Albany.
Veterans Day is the biggest day of the year for Albany, and while our traditions have been changed and modified, we can still honor those who served and make the holiday special.
•RASPBERRIES to supply chain issues that are making products harder to find and impacting the shelves of small shops and big box behemoths.
We've run a few AP stories on this trend recently — including how there were few deals around Labor Day due to the shortages. Things seem likely to snowball before they get better.
So if you haven't done so already, it might be time to start your holiday shopping. Get lists from your loved ones now, even though it seems ridiculously early, and go visit local stores in downtown Corvallis, Albany, Lebanon and elsewhere.