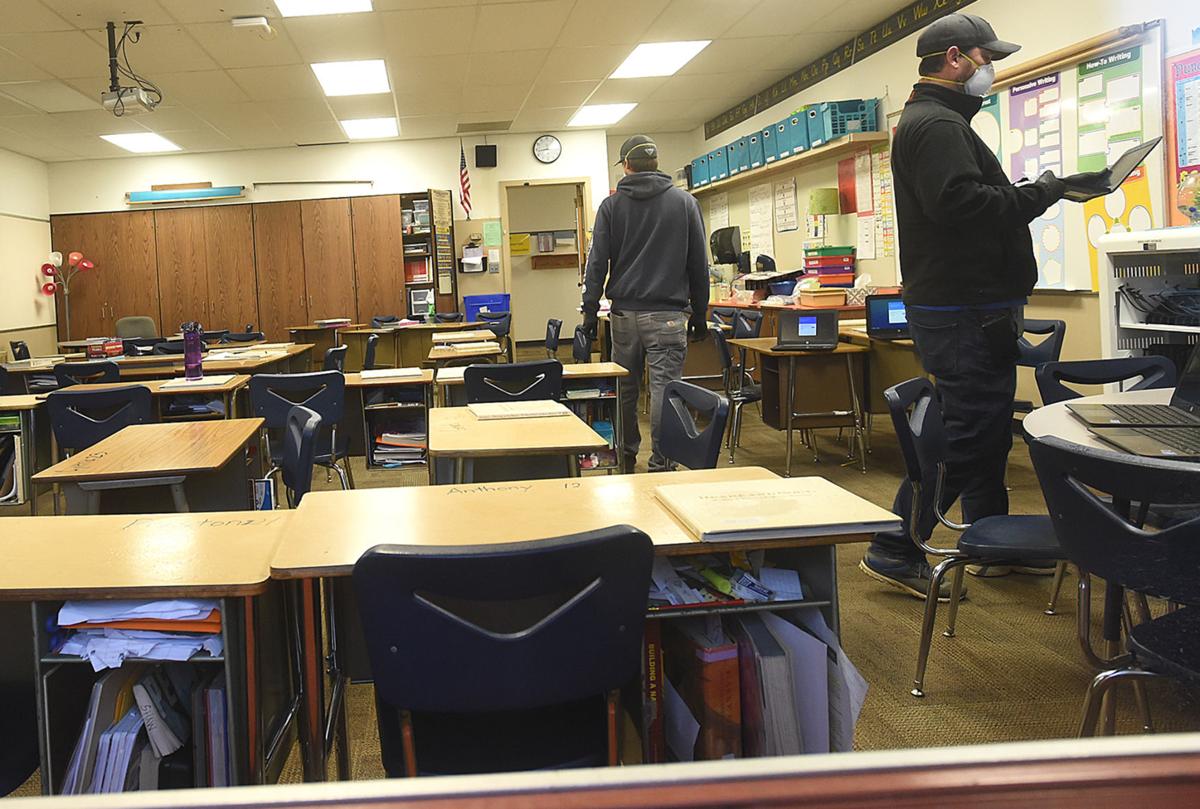 For many families in the Albany area, we're guessing this was likely a Thanksgiving to forget thanks to Norovirus, an easily transmittable gastrointestinal disease.
If your family canceled holiday plans to care for a sick child or adult, we hope your loved ones have a speedy recovery. You also took the right step in trying to limit the spread of the illness, especially on a holiday weekend that often includes elderly and very young relatives with weaker immune systems.
Holidays that revolve around food can be a recipe for spreading illness for a variety of reasons. Busing dirty dishes from a table even could create exposure.
To recap, students and staff members at Periwinkle Elementary School began showing symptoms of a stomach virus about 10 days ago, and about 100 people missed classes there on Friday, Nov. 22. Periwinkle was subsequently closed before classes could resume Monday. Greater Albany Public Schools then shut down its remaining schools on Tuesday and Wednesday before Thanksgiving.
In the wake of the district decision, the Boys & Girls Club of Albany closed  as well until Monday, and the Mid-Willamette Family YMCA halted some programs.
The Linn County Health Department confirmed that the illness was in fact Norovirus on Wednesday. Symptoms of Norovirus include vomiting, diarrhea, fever, chills, body aches, a cough and runny or stuffed nose.
Other factors besides limiting the spread of the virus factored into GAPS' decision to shut down schools for the week, but we commend the district for its decision.
You have free articles remaining.
Though we don't have official numbers, you can be sure that the virus has expanded its reach far beyond that initial figure of 100 people and advanced far beyond local schools. And the spread would have been far worse if schools were open. As we've mentioned before in previous editorials, try telling first-graders not to accidentally cough and sneeze on classmates or their teachers.
In a blue-collar town like Albany, there's likely an additional risk. Parents and guardians are busy working to pay the bills, so teenagers and adolescents often help care for younger siblings who are ill.
Those teens and middle school students could then come to school carrying the virus, but not show symptoms yet. And let's say that a high school student coughs or sneezes on their first period desk. Six other students could sit in that same desk during the day, and if they are exposed, they could potentially pass on the illness wherever they go. This includes bathrooms, the cafeteria, and sports practices.
The Norovirus outbreak is a good reminder for adults not to go into work while sick, as well. Hard-headed and industrious folk help spread illness, as plenty of people report to their jobs while sick believing they're indispensable, or that co-workers will resent them if they're at home recovering.
They'll resent you far more if you infect, and potentially their entire families with a nasty bug.
Another reminder: If you haven't already, get your flu shot. The seasonal flu kills thousands of Americans every year.
And we don't want to sound alarmist, but the World Health Organization lists a global influenza pandemic as one of its top threats to health in 2019, as it has for several years.
When another pandemic happens, the best tool to initially fight the illness will be social distancing measures, the sort of things often urged, but often ignored.