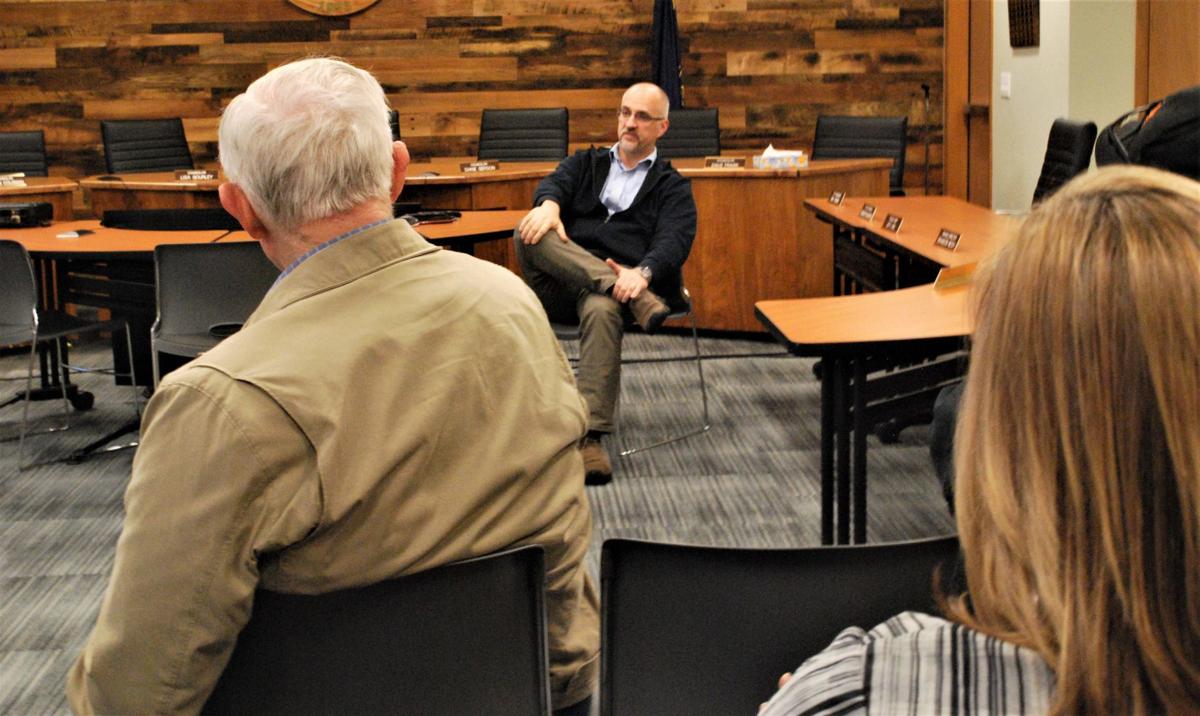 We wholeheartedly encourage the city of Sweet Home in its efforts to apply for the HGTV Home Town Takeover, and we don't see any particular downside to entering the contest.
A bit of background: The television channel is seeking a city that's "rich in history, tradition and community but could use some freshening up." The show's hosts will be renovators Ben and Erin Napier, who will travel across the country helping small towns revitalize themselves.
And, yes, while we love the Sweet Home area, the town does need some upgrades, and especially so on Main Street.
Unlike nearby Lebanon, Sweet Home never has fully recovered from the loss of its traditional timber industry. The transition took time for Lebanon, but in the last decade, "the City That Friendliness Built" has drawn a medical college, other health care services including a veterans home, additional Linn-Benton Community College facilities and more. Meanwhile, growth has been slow for Sweet Home, but there have been significant infrastructure improvements.
We realize that Sweet Home is a bit off the beaten path, so there are disadvantages to some businesses and industries locating there.
But members of our staff are surprised that there hasn't been more of an economic revival in the Sweet Home area because it does have real advantages, primarily the scenic beauty of its surroundings.
Many of us appreciate the Sweet Home area as the gateway for hiking, camping, fishing, hunting and other outdoor adventures. We frequently find ourselves stopping in Sweet Home for a doughnut or a meal on our way to or from the hills.
We only wish there were a microbrewery in town where we could quench our thirst with a pint and refuel with tasty grub after a hard day of fun at Foster or Green Peter Reservoir, trekking up Iron Mountain or visiting other locales in the Cascade Mountains and foothills. We hear there may be one in the planning stages for downtown, which would be good news, indeed. (If you need evidence of how a craft brewer can impact a downtown area, look no further than Conversion in Lebanon, which has created an enormous ripple of improvements along Main Street.)
HGTV could draw from numerous inspirations in sprucing up Sweet Home, including outdoor tourism; the Oregon Jamboree, which is the state's most significant country music festival; the town's timber history, which includes the annual Loggers' Olympics; the Santiam River and more.
The show would bring enormous publicity to Sweet Home, and projects would increase the values of dozens, if not hundreds of properties. Again, it's hard to see how there would be losers from this interaction.
It might be best to think of the contest as a sort of grant, and, to be sure, grants are a major source of funding for most municipalities.
The city of Corvallis, for example, uses grants to fill a number of budgetary holes. The Corvallis Parks and Recreation Department has upgraded a series of parks facilities using combinations of grants and city funds. The Corvallis Public Works Department has received significant federal grants that have allowed the city to do major projects at the Corvallis Municipal Airport, including a new runway and a fence. And the Corvallis Police Department has replaced bulletproof vests with grant money.
A television channel might seem like an unusual source for grant funding compared to federal or state agencies or philanthropic organizations, but if the money is free and there are few strings attached, why should there be complaints?
And here's another reason why there's no downside to entering the contest: It's already inspired residents to gather and talk at length about ways to improve their home, Sweet Home.
Our social media guidelines are a living document, and so we'll occasionally update readers about new amendments in this space.
The latest policy to share with you is in regards to death trolls. For many of you, this is perhaps a new glossary term that reflects a rather unfortunate trend on social media.
Death trolls are individuals who make jokes online to offend others. Their comments are the sort of things that perhaps used to be said in private over a six-pack with a close friend, but today people feel free to broadcast their attacks and lack of empathy online for the world to see, with their real names attached.
A few of these death trolls opined on the death of pro basketball legend Kobe Bryant. And people occasionally attack and joke about mid-Willamette Valley community members who have passed away, which can be hurtful and harmful for family and friends.
Our readers on Facebook may still make critical, but fact-based comments about public figures and others who have died.
But we'd like you to know that we have an auto-ban policy on death trolls.
At the end of the day, we strive for civility, even in our online forums.
Get local news delivered to your inbox!
Subscribe to our Daily Headlines newsletter.