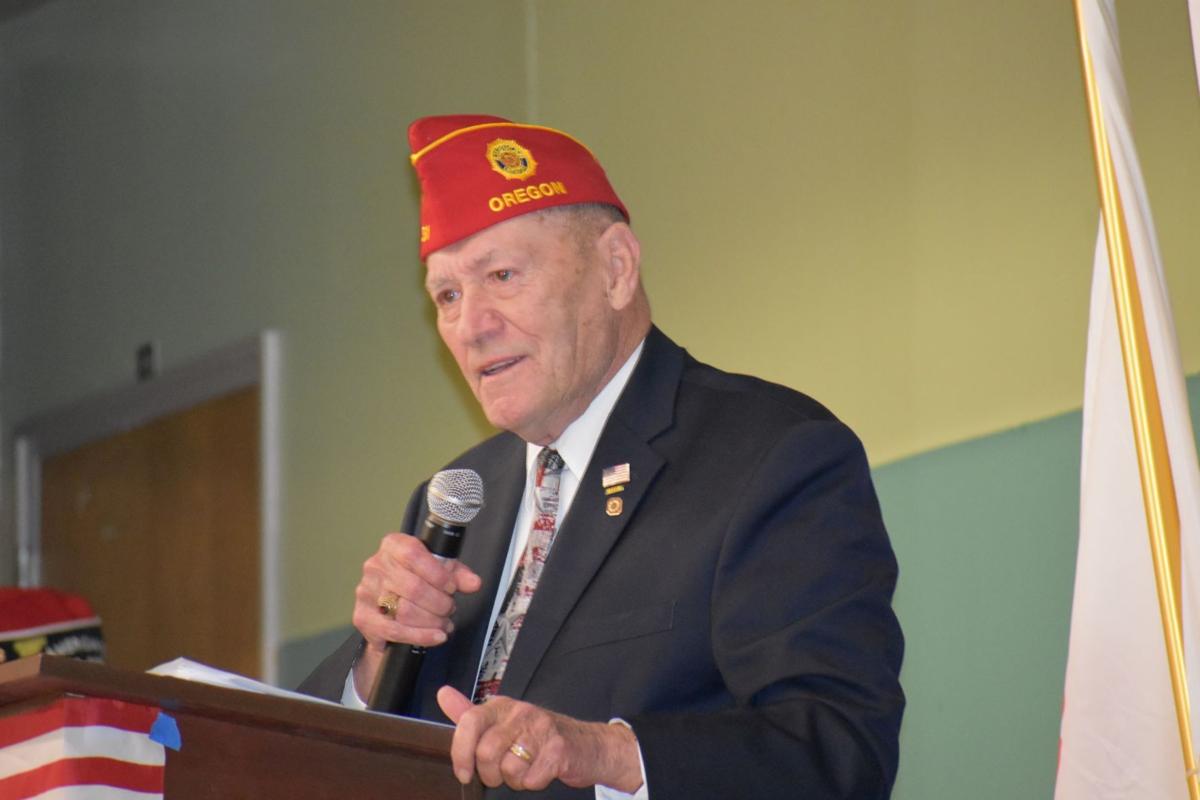 We'd be remiss if we didn't mention Jim Willis in this space. He died June 14 at the age of 78, and he'll long be remembered locally for his role in creating the Edward C. Allworth Veterans Home in Lebanon.
Willis stressed in a 2013 interview that he stayed neutral on where the facility was located and left the choice up to a committee.
We're just thankful the veterans home ended up here because it's a huge boost for our area and a source of pride.
Willis grew up in Albany and was a 1961 graduate of Albany Union High School. He went on to serve in the U.S. Air Force in Vietnam and then serve the public in a long law enforcement career.
He planned to retire when he was asked by Gov. Ted Kulongoski to lead the Oregon Department of Veteran Affairs in 2003. He'd been volunteering for veterans for 20 years at the time.
He held the ODVA's top job for a decade.
The position, Willis said in a 2013 interview, allowed him to "provide real help to veterans and their families who didn't know how to access the benefits they needed and to which they were entitled. It truly can change the quality of their life for the rest of their life."
Long after he retired, Willis had a passion for helping vets and played an active role in celebrating and honoring those who served our country. He was a familiar face at Veterans Day and Memorial Day ceremonies and more. And we'll miss him greatly.
Support local news coverage and the people who report it by subscribing to the Albany Democrat-Herald.
But Willis' service to veterans will continue.
The Edward C. Allworth Veterans Home, which opened in 2014, already has helped hundreds of veterans during its short lifespan, and it will continue to help countless more. For us, this facility stands as a sort of monument for Willis' dedication to his fellow veterans.
Another feel-good moment for LBCC
Linn-Benton Community College has given us some feel-good moments lately, such as culinary arts students feeding those displaced by wildfires, or nursing students helping vaccinate residents to protect them from COVID-19.
(We also can't forget those utterly charming CARmencement ceremonies.)
The latest bit of uplifting news from LBCC came in the form of a scholarship announced about two weeks ago.
The $500 Rebound Scholarship will be given to any student who was previously enrolled at LBCC, but had to drop out because of the novel coronavirus pandemic.
In case you missed it, this is a very real issue. LBCC is experiencing a 21% drop in enrollment, and many students are citing COVID-19 issues as the reason. Some students lost jobs and had to quit school. Others, with elementary schools operating remotely and day care extremely limited, had to drop out to take care of young family members.
Hundreds of residents put their investments in their education, their investments in making their lives better on hold.
We realize a $500 scholarship isn't anything close to a full ride, but it's a helping hand during a time when plans and dreams were derailed. And certainly, LBCC's Rebound Scholarship is a heartwarming gesture.
Also announced in mid-June was that LBCC had lowered its tuition increase. Initially planned at 8%, the final increase was cut to only 3.5%.
LBCC hopes that the Rebound Scholarship and the lower tuition jump will convince residents to return to classes. We hope that's the case, too.
With locations in Albany, Lebanon, Sweet Home and Corvallis, LBCC and its graduates are part of the fabric of life here in the mid-Willamette Valley. LBCC fuels numerous industries, but it sometimes gets overlooked because of nearby Oregon State University, which is far larger and more prominent.
But there should be no debate that LBCC, like OSU, creates huge ripples of positive impact for the local economy and quality of life.