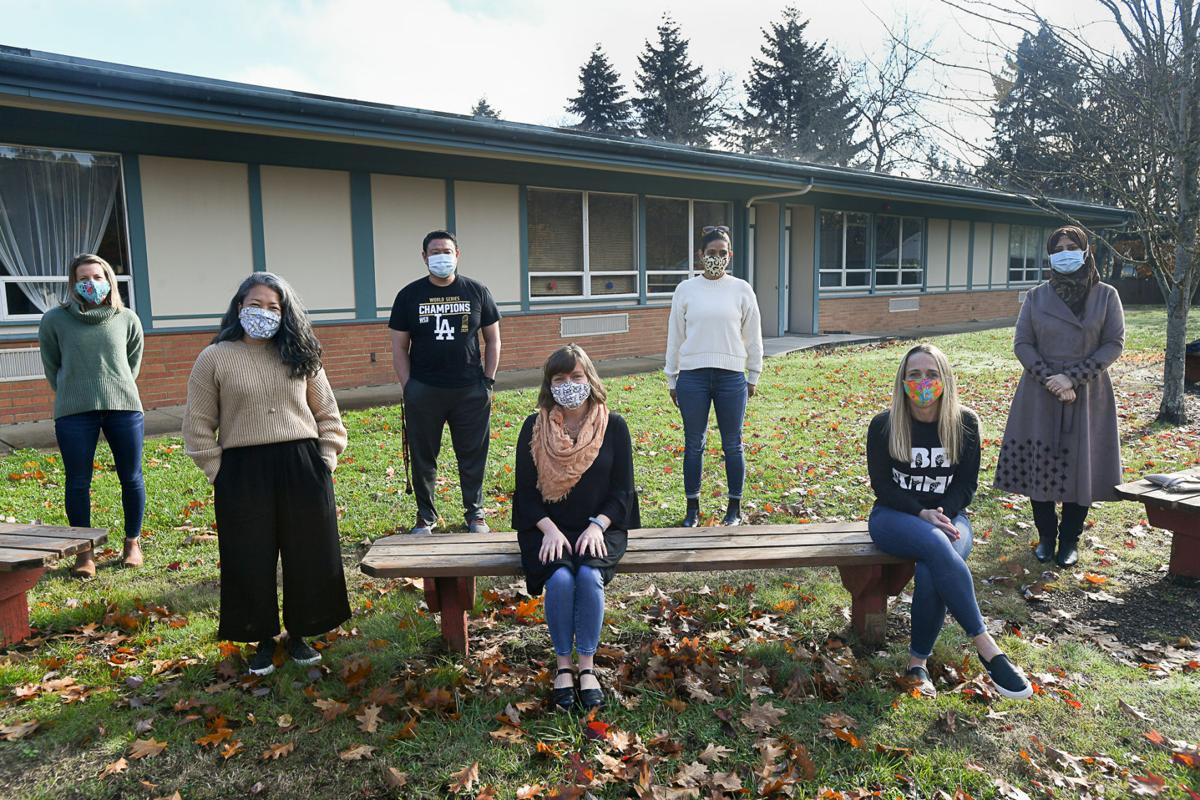 The task force reviewing new names for Corvallis school buildings will extend its meeting schedule into January, the group decided Tuesday.
The Corvallis School Renaming Task Force sought further input from the public last week after publishing its list of top 20 school name contenders on the district website. The names are meant for Husky, Jaguar and Wildcat elementary schools, which were previously named for U.S. presidents associated with racist practices or beliefs. The Corvallis School Board voted to remove those names in August.
It has not yet been decided whether any of the other 17 district-owned buildings will also be renamed, said task force consultant Melanie Quaempts in an email to the Gazette-Times on Thursday.
"The team appreciated all the student and public input that came and asked to extend the timeline by two meetings to have enough time to review all the information that came in over these past two weeks and time to discuss," Quaempts said.
The two meetings will be held on Jan. 5 and 12, with no extensions expected after the latter, Quaempts said.
The top 20 suggested names include some that came from task force discussions and research and some submitted by the public. Sixteen of the names are women (after whom no Corvallis building is currently named), four involve Indigenous heritage or history, nine are Black people, three are people of East Asian descent and three are people of Hispanic heritage.
The period of public input stretched from Dec. 3 through Monday night and, according to Quaempts, the group received feedback from 150 community members. Additionally, 187 students returned surveys sent out by Superintendent Ryan Noss for their input.
Public commenters, according to a tally by Quaempts, were most in favor of the names Kathryn Jones Harrison, Letitia Carson and Chepenefa. Students surveyed leaned toward Harrison as well, in addition to Harriet Tubman and John Lewis.
Harrison is a leader of the Confederated Tribes of Grand Ronde, Carson was the only Black woman in Oregon to have secured a land claim as a result of the Homestead Act of 1862, Chepenefa is the name of an Indigenous Kalapuyan group that lived in what is now Corvallis, Harriet Tubman was known for her Underground Railroad abolitionist movement and John Lewis was a Georgia politician and one of the original Freedom Riders.
Of the respondents, Quaempts said, public commenters suggested 23 new names not on the top 20 list and students suggested 42 names not on the list.
Quaempts said in the Gazette-Times' report from Dec. 10 that the group would continue taking name suggestions, but not for long. It is unclear at this time whether the top 20 will change based on the feedback.
The task force will send name recommendations to Noss when finished with its meetings, and the superintendent will then bring them before the School Board for a vote.
Nia Tariq can be reached at 541-812-6091. Follow her on Twitter @NiaTariq.