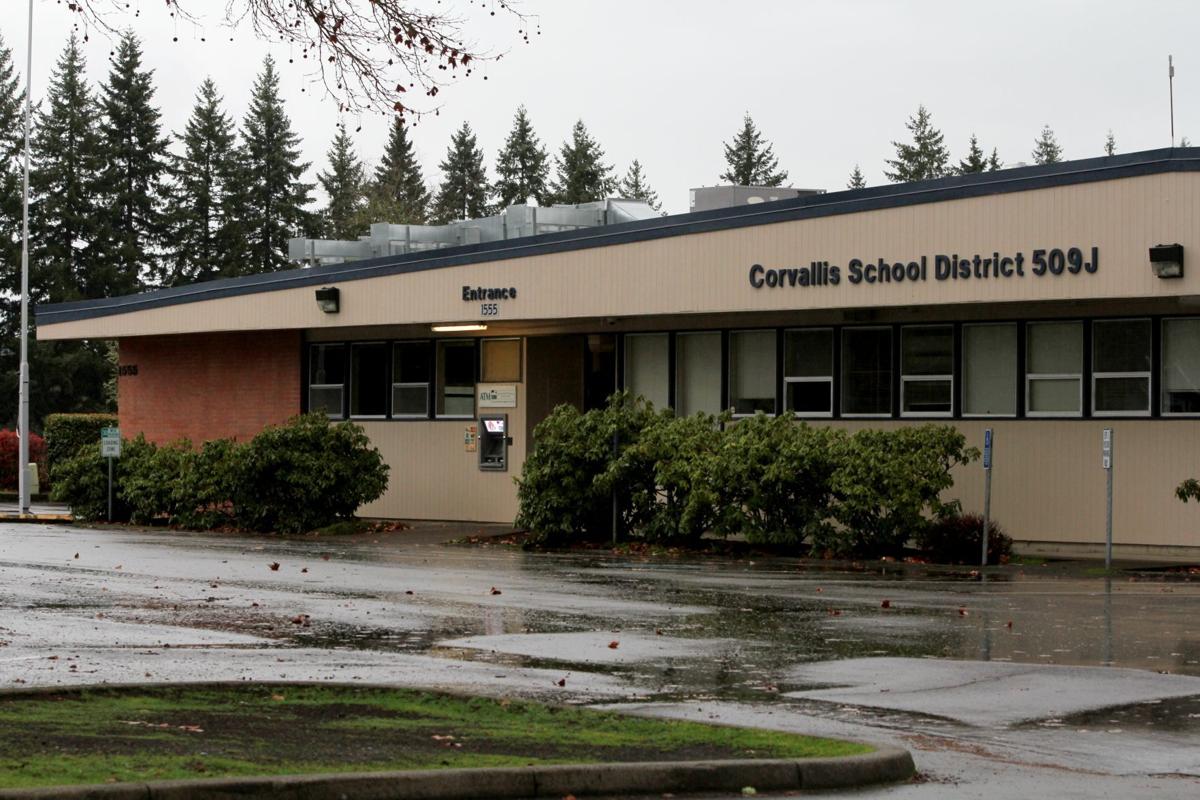 For the last five years, the Corvallis School District honored its outstanding teachers and staff with an all-city assembly.
Due to the COVID-19 pandemic this year, however, the Corvallis Public Schools Foundation had to pause its in-person award announcements. So it listed the annual Golden Apple Award recipients online during Teacher Appreciation Week.
Here are the Golden Apple Award winners for 2020:
Stellar Service Award — Julie Catala, executive assistant to the superintendent and school board.
According to the foundation, this award is for an individual who provides "outstanding, exemplary service to students, parents, staff and community members while promoting the goals of the district."
"Julie supports the board of directors and the school district with a high degree of professionalism and grace," said Superintendent Ryan Noss in a news release. "She is strong in both technical expertise and empathy, and that is uncommon."
Elementary School Certified Golden Apple Award — Irma Bañuelos, kindergarten teacher at Lincoln Elementary School. According to the news release, Bañuelos was honored for her value as a mentor in the dual language immersion program.
"Ms. Bañuelos holds students to high standards, and because of the love and consistency that she showers them with, they want to rise," said fellow teacher Kara Olsen in the news release. "Being a kindergarten teacher is her calling in life."
Middle School Certified Golden Apple Award — Wilfredo Echeverria, bilingual math teacher and LGBTQ Club leader at Linus Pauling Middle School as well as a member of the District Equity Leadership Team Advisory Group.
"Mr. Echeverria actively seeks out opportunities for learning," said Nikki McFarland, secondary teaching and learning coordinator for the Corvallis School District, in the news release. "He creates a classroom environment where both he and students can show up as their authentic selves."
High School Certified Golden Apple Award — Gloria Kussalanant, Corvallis High School Spanish teacher. She was recognized for being a leader in recruitment and retention of students of color, as well as helping  impoverished students taking college-level courses. 
"Ms. Kussalanant has an infectious spirit that infuses in her students a love of the Spanish language and motivation to immerse themselves in Spanish the minute they step in her classroom," said Paul Navarra, Corvallis High School assistant principal, in the news release. "She sets an example for all educators of what a culturally responsive teacher should be."
Classified Staff Golden Apple Award — Judy Storie, Corvallis High School Learning Resource Center educational assistant and swim team coach. She was awarded for her knack of making special connection with students.
"She wins students over with her persistence, understated expertise, silly sense of humor and patience," said CHS teacher Eric Dazey in the news release. "CHS swimmers always know they are part of something bigger than themselves, that there is room in the pool for everyone, and that there is no ceiling on what can be accomplished together."
Recipients of Golden Apple Awards, which have been given out since 1996, will have their names added to a plaque in the board room at the school district administration building.