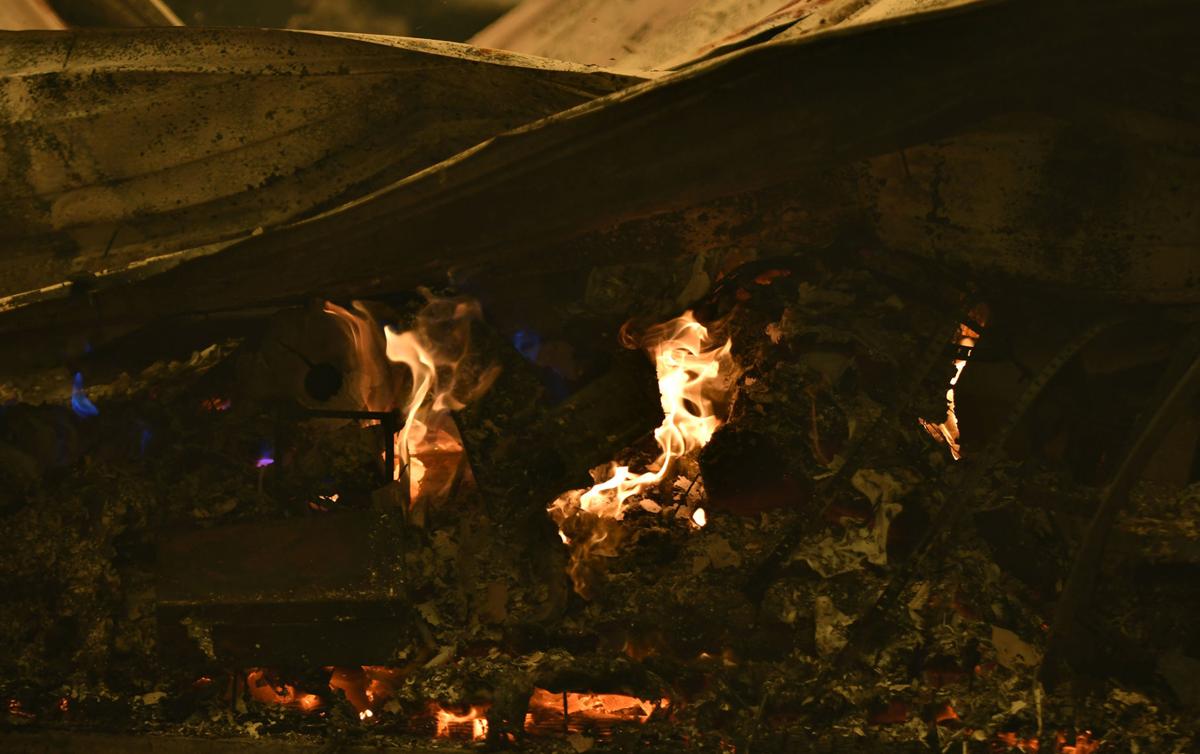 Wildfires burning in the Cascade Mountains and the foothills have caused numerous closures due to smoke, ash and extreme fire danger, including schools, outdoor areas and more.
Here's a look at some of the impacts in Linn and Benton counties and nearby.
Oregon State University closed many of its facilities statewide on Wednesday afternoon until further notice, including non-essential Corvallis campus education, research, administrative, OSU Extension programs and other operations.
Other schools in the area, including the Alsea School District and Albany Christian School, will be closed for the remainder of the week. The Harrisburg School District will be closed on Thursday due to smoke.
Recreation areas managed by the U.S. Army Corps of Engineers near Foster and Green Peter dams have been closed.
Other Corps-managed recreation areas that are closed include spots near Detroit, Cougar, Blue River, Lookout Point, Dexter, Hills Creek and Fall Creek dams.
State parks in the region also have closed, including Detroit Lake campground and Mongold day-use area, North Santiam State Park, and Silver Falls State Park.
The Tillamook, Clatsop and Santiam state forests are closed to all public entry and use effective immediately, as are scattered state forestlands in Polk, Lincoln and Benton counties. Anyone currently in these areas needs to leave right away, according to a news release from the Oregon Department of Forestry.
The Santiam State Forest is closed until further notice. Other closures will last until at least Sunday at 11 p.m.
The Bureau of Land Management is to close several sites, including Alsea Falls in Benton County and Fishermen's Bend near Mill City.
All across the BLM's Northwest Oregon District, all developed campgrounds are closed to the public, and dispersed camping is not prohibited. This temporary closure covers the northwestern part of the state, west of the Cascade Range and north from Cottage Grove to the Columbia River.
The Siuslaw National Forest, which includes Marys Peak, other sections of the Coast Range and the central Oregon coast, also will close at noon on Thursday.
Forest officials strongly encourage the public to avoid visiting the forest effective immediately.
Firefighting resources already are stretched thin across the region and the nation and conditions remain unsafe for forest employees to address hazards due to downed trees, according to the agency.
Due to the regional and statewide response to wildfires, Benton County facilities will be closed to the public on Thursday and Friday, September 10-11, 2020 in order to allocate resources to the response effort. County facilities are tentatively scheduled to reopen on Monday, September 14, 2020.
Get local news delivered to your inbox!
Subscribe to our Daily Headlines newsletter.