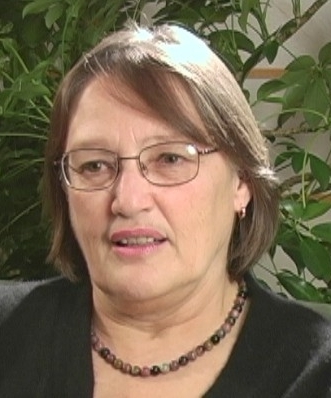 Katherine Ann Power's story plays out like a Hollywood movie: the radical anti-war college student participated in a Boston bank heist in 1970, intending to help fund a revolution. The heist went horribly wrong; her co-conspirators were arrested, and Power — the getaway driver — hid from the FBI for more than two decades under a different identity, spending some of that time working and raising a family in Lebanon, Corvallis and Albany.
The difference, Power said, is that she is not a movie protagonist, and Boston Police Officer Walter Schroeder, who was shot and killed during the heist, was a real person with a family.
Since that time — giving herself up to authorities after 23 years in hiding, spending six years in prison and 14 more years on probation — she continues to be an activist, but one of peace, she said. It is a message she said that she would like to spread.
"The move from politics of rage toward the practice of peace — I have learned in my life (it is) a powerful way, and the only way, to address the injustices and the suffering caused by them," she said Wednesday in a telephone interview.
The 64-year-old Boston-area resident will reflect on her past and her memoir-in-progress, tentatively titled, "Surrender," during a public lecture scheduled for noon today at Oregon State University. The lecture is sponsored by the OSU Peace Studies Program, the School of History, Philosophy and Religion and the Annares Project.
"I will be talking about the long arc of my story from guerrilla to grandmother," she said.
Power used several aliases during her time on the run until she found the name of a baby who had died about the time she was born — Alice Louise Metzinger. Power obtained a birth certificate, Social Security number and driver's license under that name and established herself in the mid-valley. She taught cooking classes at Linn-Benton Community College, was a consultant for M's Tea & Coffeehouse in Corvallis and a partner in a Eugene restaurant and bakery.
Under the terms of her probation, Power was prevented from speaking about or publishing anything on her experiences until this year. The judge who sentenced her was adamant that she not benefit financially by telling the story of her crime. She defends her memoir against critics.
You have free articles remaining.
"I think it's reflective; I think it's very important in the conversations of our time," she said. "I think it's my work, and if I receive royalties for my work, it's legitimate, particularly because the probation was 20 years and that 20 years is over."
The memoir will have a more insightful tone, she said, compared to the movie offers that came in after she turned herself in, she said.
"At that time, there were all these offers of Hollywood movies and stuff, and I never thought it would be OK to make a film where I'm the good guy and Officer Walter Schroeder is killed. I think that's very different than a thoughtful book."
After her release in 1999, Power returned to Oregon to complete a master's degree in interdisciplinary studies at Oregon State University and to be near her son, who was 14 years old when she was sent to prison. After a few years in Corvallis, she moved back to the Boston area.
She visits the mid-valley about once a year, she said, to see her son and his family — including two grandsons — and to visit with the friends she made before her surrender and after her release from prison.
---
What: Public lecture with speaker Katherine Ann Power
When: Noon Thursday, Oct. 31
Where: Oregon State University Memorial Union, room 206
Reporter ​Canda Fuqua can be reached at 541-758-9548 or canda.fuqua@lee.net. Follow her on Twitter @CandaFuqua.