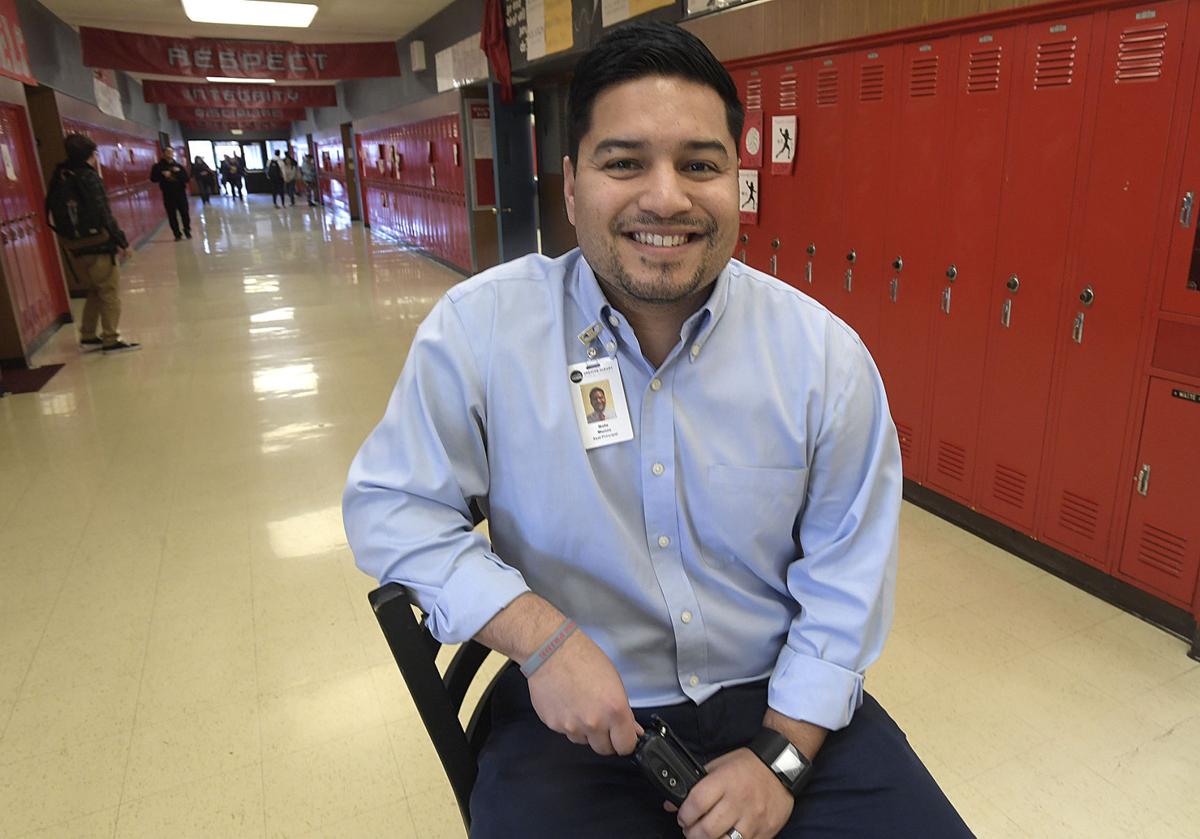 A former South Albany High School principal has sued Greater Albany Public Schools, claiming the district racially discriminated against him and created a hostile work environment.
Nain "Nate" Munoz, who was interim principal and then principal of South Albany from July 2018 to June 2020, filed the suit May 5 in U.S. District Court in the Eugene. He filed a complaint alleging unlawful employment action, specifically citing discrimination and retaliation under Title VII of the Civil Rights Act of 1964.
The case is linked to two separate complaints Munoz filed with the Oregon Bureau of Labor and Industries in April and September, 2020, accusing the district of employment discrimination and retaliation.
BOLI co-filed both complaints with the Equal Employment Opportunities Commission. Both agencies issued Munoz a "right to sue" letter in February and March, 2021, respectively, in connection with both complaints.
In the lawsuit, Munoz is identified as being of Mexican American descent. He contends the district discriminated and retaliated against him based on his race and national origin and for engaging in whistleblowing.
Reached by phone on June 17, Barrett Mersereau of Portland, who is representing Greater Albany Public Schools, said he could not discuss the case.
Dan Snyder of the Law Offices of Daniel Snyder, Portland, which is representing Munoz, also declined to comment but said the case was not settled.
Support local news coverage and the people who report it by subscribing to the Albany Democrat-Herald.
Melissa Goff, who became superintendent of Greater Albany Public Schools in July 2019, noted in an email that, "While the District cannot comment on pending litigation, GAPS is dedicated to providing a safe and inclusive environment for all students and employees."
In the suit filed with the U.S. District Court, Munoz alleges numerous instances in which he said he either did not receive requested support from the school district, was held to a higher or different standard than other staffers or was reprimanded for matters outside his knowledge or control. He claims he was terminated because he filed complaints about the issues.
In one instance, the suit alleges Munoz requested — but was not provided — administrative support for students with special needs in late 2019, when staffers who were trained in working with the students were on leave. He was later disciplined for improper procedures regarding discipline of special needs students.
In another, Munoz alleges a district official directed him to talk with South staffers about spring break, which led to a complaint to the teachers' union and a further investigation of Munoz.
Other issues involve a claim the district mischaracterized Munoz as being opposed to a proposal for school district use of Measure 98 grant funds, and an investigation into an allegation that Munoz had not enforced social distancing during photographs taken at South Albany on June 20, 2020, although other Caucasian staffers were not disciplined for similar actions.
According to the suit, Munoz claims he was wrongfully terminated and is requesting a jury trial. He is seeking back pay and benefits, plus economic damages determined by the jury to compensate him for lost employment opportunities. He is also seeking payment of fees for attorneys and expert witnesses and compensation as determined by the jury for non-economic damages. No amounts have been specified.
GAPS issued a statement in June 2020 that Munoz had resigned from his position at South Albany to become principal at Clackamas High School.
The discovery deadline in the case has been set for Sept. 3.