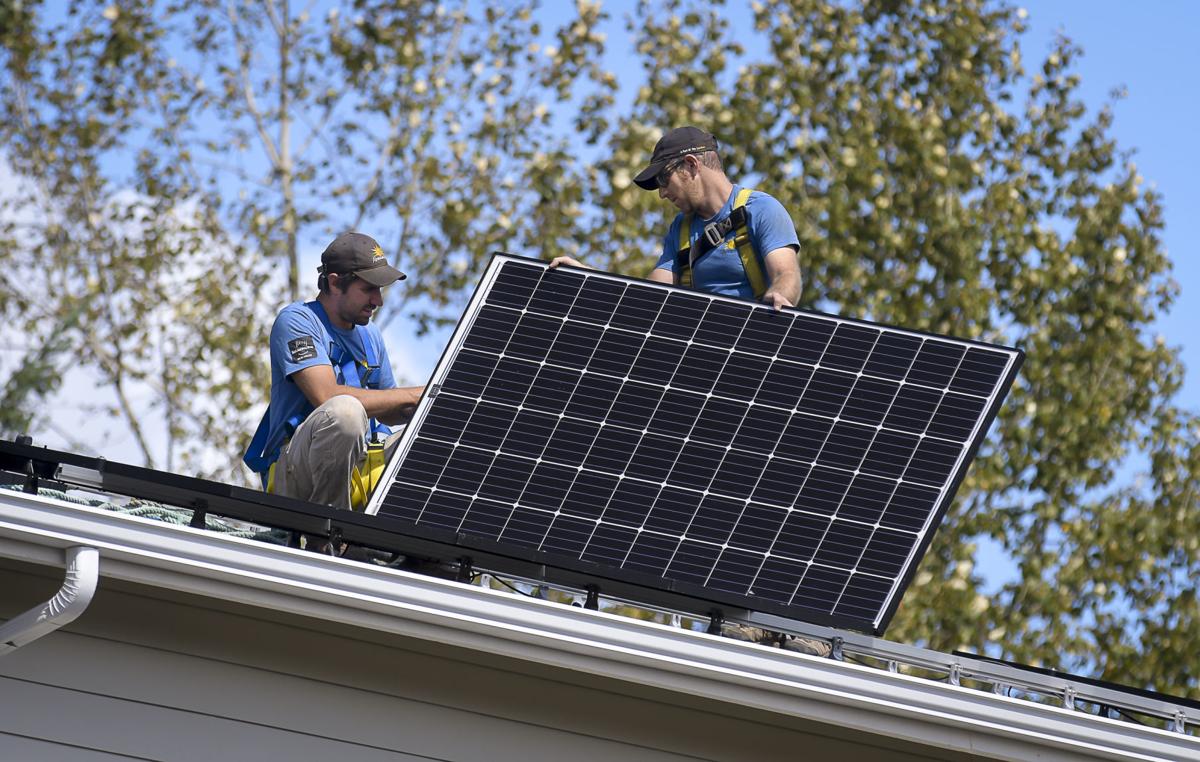 The Corvallis-Benton County Public Library is hosting a 7 p.m. meeting Monday on the benefits of solar energy.
The meeting, at 645 NW Monroe Ave., will feature Julie Williams, found of Seeds for the Sol, and Dan Ozrech, general manager of the Oregon Clean Power Cooperative. Local solar installers also will be on the panel.
Key issues that will be addressed include how solar can help residents save on solar energy bills and how to take advantage of federal energy tax credits.
The event is sponsored by the "Harvest Sunshine" team of the Corvallis Sustainability Coalition.